October 23, 2018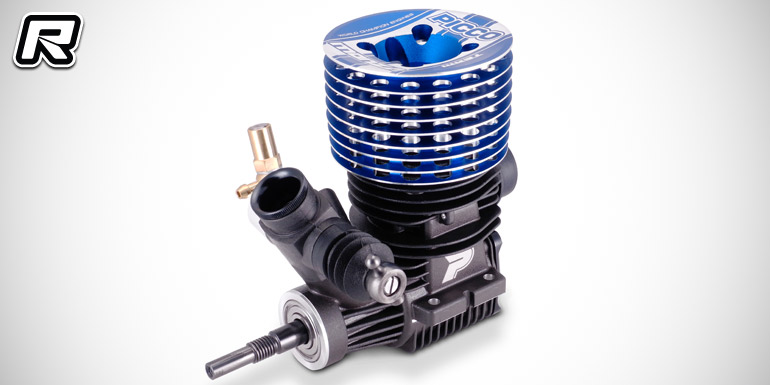 Picco from Italy have introduced their new Monza .21 Team on-road and Blast .21 Team off-road engines. Starting with the on-road engine, 3.5cc power plant features a newly designed crankcase that improves internal gas flow and produces a higher performance over the whole RPM range. The 14mm crankshaft utilises a silicone insert and it is DLC-coated in order to prevent wear of the pin as well as oxidation. The shaft rests in a high-quality rear ceramic Swiss-made bearing. The 7-port cylinder and piston is made using special alloys to optimise lifespan and reliability of the unit. Paired with the long stroke design the Monza provides great bottom end power to suit demanding high grip on-road tracks. The super-aligned knife edged aerodynamic connecting rod is also made with a special aluminium alloy. The carburettor sports the latest double bottom-end adjustment for fine-tuning.
Features & specifications:
– 7-port hard chromed sleeve
– Piston CNC-machined from billet alloy
– 14mm DLC balanced shaft with silicone insert
– Knife-edged lightweight aerodynamic conrod
– Low CG cooling head
– 14mm ceramic Swiss-made main bearing
– Composite 3-needle slide carburettor
– Displacement: 3.49cc
– Bore: 16.03mm
– Stroke: 17.30mm
– Output: 2.95hp @ 38,000rpm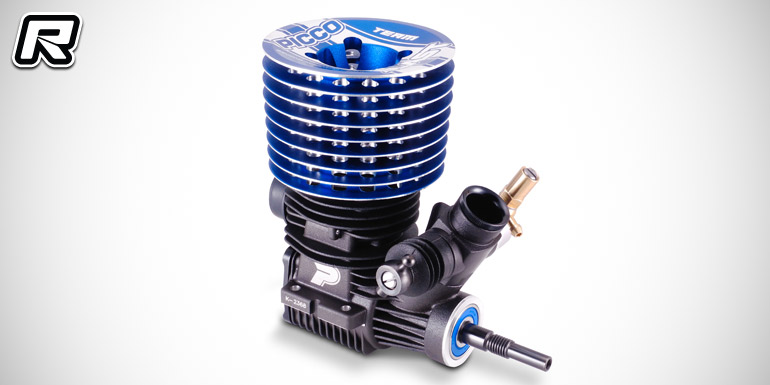 The Blast off-road engine also features a newly designed crankcase for improved internal gas flow and higher performance. The 14mm crankshaft with silicone insert is DLC-coated for wear and the rear main bearing is a Swiss-made ceramic unit. The 5-port engine uses a special alloy cylinder and piston and the long-stroke design ensures improved torque. The super-aligned knife-edged aerodynamic conrod is made using a special aluminium alloy and the engines comes with a double bottom-end adjustment.
Features & specifications:
– 5-ports hard chromed liner
– Piston CNC-machined from billet
– 14mm DLC balanced shaft with silicone insert
– Knife-edged lightweight aerodynamic con-rod
– Low CG cooling head
– 14mm ceramic Swiss-made main bearing
– Composite 3-needle slide carburettor
– Displacement: 3.49cc
– Bore: 16.03mm
– Stroke: 17.30mm
– Output: 2.70hp @ 34,000rpm
Source: Picco [teampicco.com]
---