October 27, 2018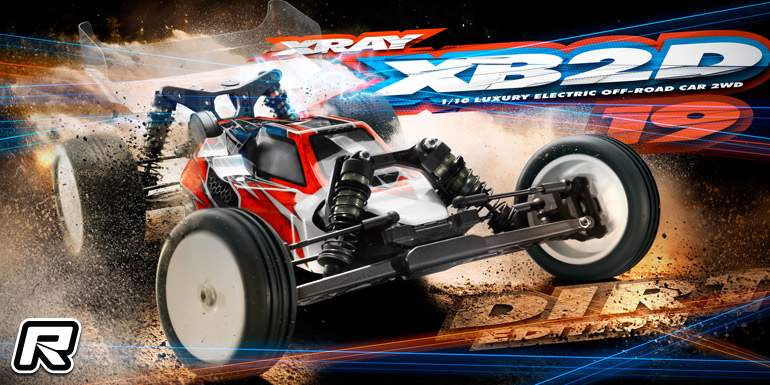 Xray have introduced the 2019 variant of their popular XB2D 2WD buggy for low to medium grip traction conditions. The Dirt Edition kit includes several new parts and also optionals from stock to make it an all-in-one solution for a variety for track conditions. The buggy utilises a new short wheelbase chassis with updated machining to optimise the flex characteristics with the most important feature being the two different gearbox layouts. Included in the kit is a mid motor gearbox with a high-placed (stand-up) idler gear and slipper for improved traction on low-bite surfaces while the front motor (laydown) transmission is ideal for medium-traction racing conditions. To extract the maximum traction the stand-up gearbox is combined with the included composite shock tower while the laydown gearbox utilises carbon fibre rear tower. Dedicated idler gears, waterfalls, camber link plates, motor mounts, gear covers and battery mounts round out the all-in-one package. Also part of the 2019 package are an ultra-smooth ball differential, new multi-functional rear uprights, longer rear arms, updated rear driveshafts with 2.5mm pins, a 2-pad slipper clutch as well as the all-new Alpha 2 body shell. Hard composite steering blocks, front suspension arms, and upper deck help to find grip in lower traction conditions without sacrificing precision on grippier tracks. The kit will hit stores by the time you are reading this.
Key features:
– All-in-one concept featuring front motor & mid motor build options included in the kit
– Includes both laydown and standup parts sets: gearboxes, motor upper brace, alu motor mounts, gear box idler gears, shock towers, rear roll center holders, gear covers and battery holders
– All-new shorter chassis for improved weight balance and improved traction
– All-new ultra-smooth ball diff increases traction & life time
– All-new multi-function rear upright helps to generate more traction & increase stability
– All-new longer rear arms for increased traction and consistency
– All-new RR suspension holder is compatible with both the new long arms and standard XB2 rear arms
– All-new longer rear driveshafts with 2.5mm pins for smoother operation
– All-new battery holder shifts electronics closer to the rear for better weight distribution in front motor configuration
– All-new 2-pads slipper for improved traction in low bite situations
– All-new Alpha 2 body for increased traction & stability
– All-new rear wing for increased traction
– Includes hard front steering block to improve handling
– Includes new rear wheels with deeper recess for wheel nuts
– Includes new composite chassis front guard from Hard material that increase stability of the car
– Includes new shorter composite front chassis side braces and soft graphite chassis guards
– Includes hard front suspension arms suitable for medium & high traction
– Includes hard front upper deck that makes the car more precise
– New greased ball bearings for front steering blocks and rear uprights increase lifespan in dusty conditions.
– Revised shock absorber lower shims for more precise shock shaft movement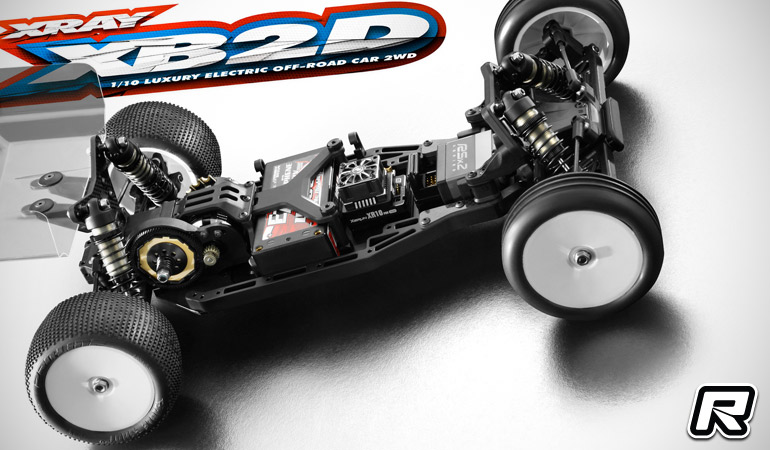 Find the full presentation with more images here.
Source: Xray [teamxray.com]
---