November 9, 2018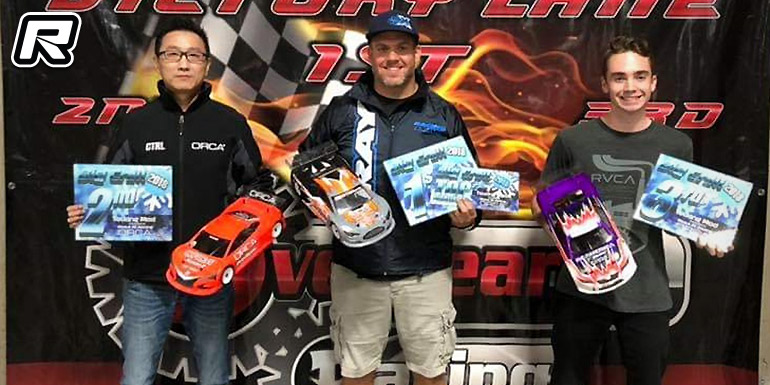 The 2018 edition of the Big Chill in Chilliwack, British Columba went down last weekend bringing racers from the North West together for a weekend of fun and competitive racing. In Touring Modified teammates Luke Pittman and Korey Harbke shared TQ honors throughout qualifying with Pittman taking Q1, Harbke resetting TQ in Q2 and Q3 and then Pittman taking TQ back in Q4. At the tone for the main Harbke pushed hard to apply pressure but pushed a bit too much and got into Pittman causing the need to be marshalled, but Pittman was able to hold on to the lead while Harbke unfortunately fell back in the field. In the end Pittman hung on to secure the win along with the TQ. Keith Yu came in 2nd, Logan Ruck finished in 3rd.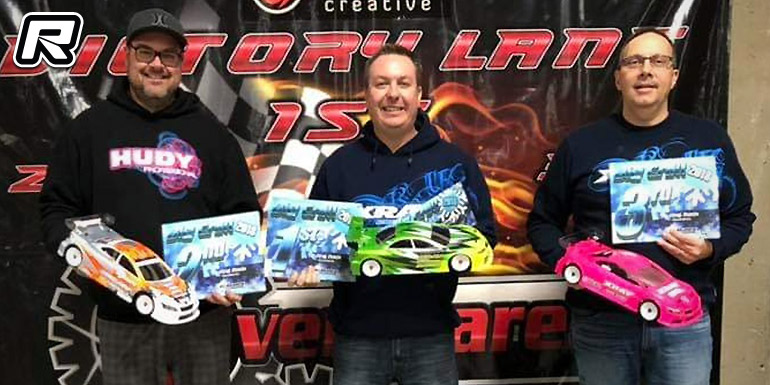 In Touring Stock 21.5 there were more teammate battles for TQ, this time between Darren Shank, Korgae Scales and Frank Bortalazzo, which in the end was how they ended up on the starting grid. After some gearing and rear toe changes Korgae was able to battle Darren hard right from the start but could not quite get close enough to try for a pass. They raced tight and close for the full five minutes and finished exactly as they started with Darren 1st, Korgae 2nd and Greg Gherasim 3rd.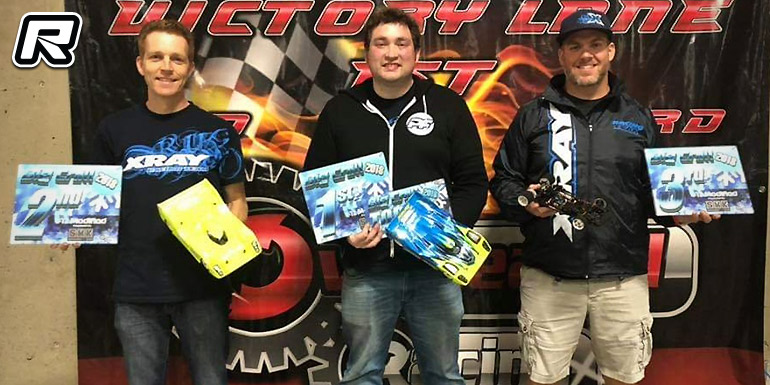 In 1/12th Modified Korey Harbke set the pace and kept everyone chasing all weekend, with Blake Bell showing strength at times and grabbing the TQ for one round. In the end the starting order would be Harbke with the TQ, Bell in P2 and Pittman in P3. After a bit of a shake up in the main that was also finishing order.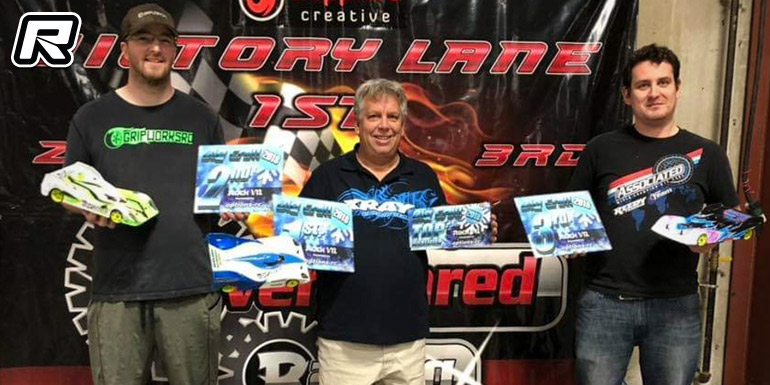 In 1/12 Stock 17.5 Tim Copp dominated all weekend, setting and resetting TQ through qualifying and then driving a flawless race from tone to tone to take the win. Privateer Alex Pate also found his way to the podium after a solid climb up in the main to finished 2nd. Nick Keown would round out the podium in 3rd.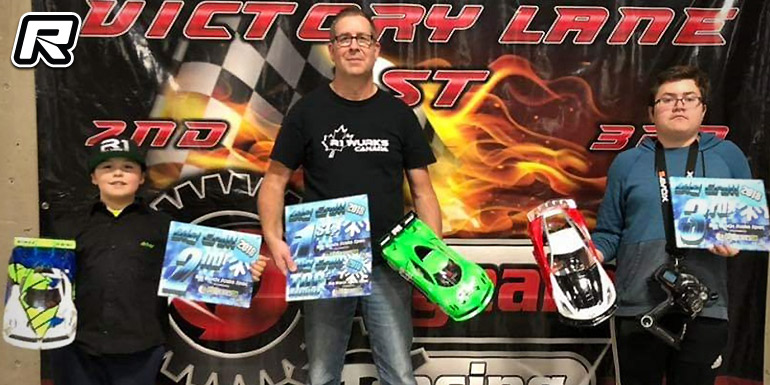 In Scale Spec 21.5 privateer Brent Wende dominated as he TQ'd and won with a considerable margin over Cole Chura and Alex Mardones.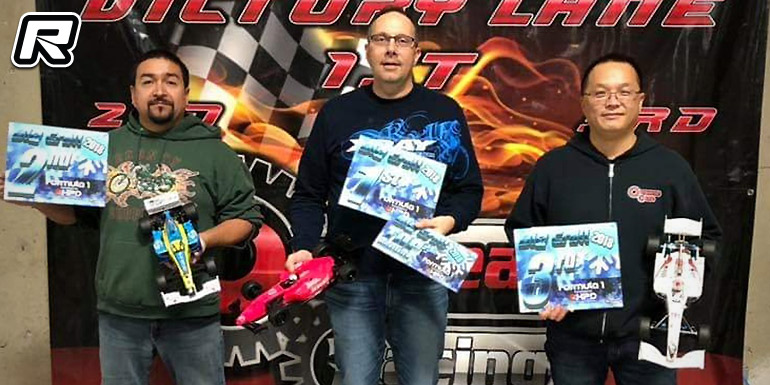 Finally in the Formula class, privateer Greg Gherasim set the TQ and took the win in the main with a solid performance all weekend. Ed Mardones and Chris Lim came in 2nd and 3rd respectively.
Source: Xray [teamxray.com]
---