November 12, 2018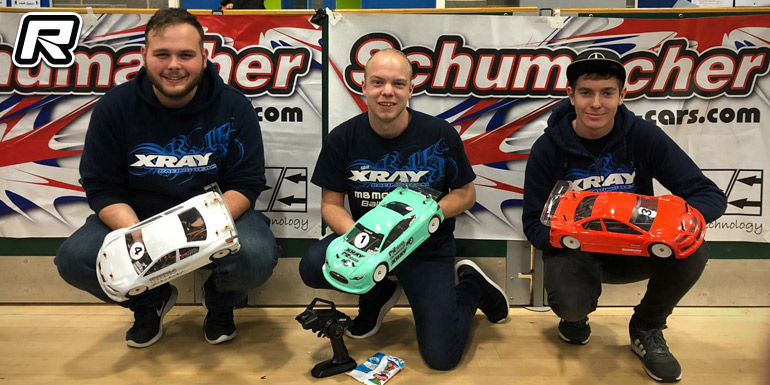 The second round of the Schumacher Winter Series presented by the Louth Radio Control Car Club was held this past weekend. 60 entries across four classes made for a competitive field spread out over the 13.5 Blinky class, 17.5 Open, GT12 and Tamiya Truck. In 13.5 Blinky Chris Lovely was able to take the TQ spot with a commanding pace with his Xray as debutant Craig Mawson would line up 2nd with his Schumacher, Andrew Green 3rd, Championship leader Nathan Winyard 4th and Mikey Mansell and his Capricorn 5th. Chris was able to bridge a gap after the first few corner tussle which saw 2nd, 3rd and 4th swap on many occasions. Ultimately Nathan Winyard would power through to 2nd, and Andrew Green would secure the final spot on the podium.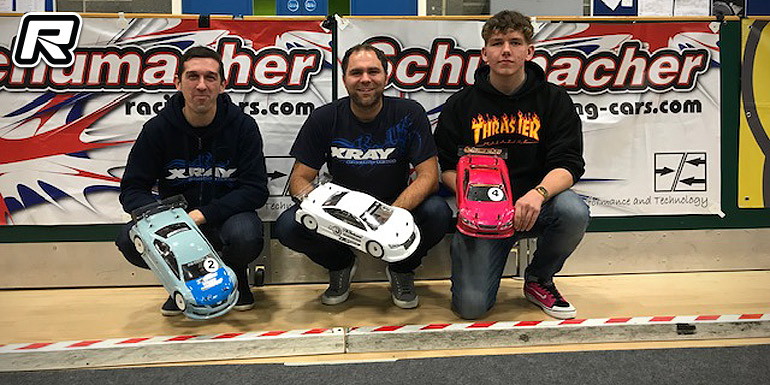 In 17.5 Jason Lovely would continue on from his previous rounds performance and take a secure TQ. Though it was super tight for 2nd on the grid with Stewart McLeod 2nd, current champion Andrew Babb 3rd, James Beckett in 4th and Peter Covell 5th. A slow start for Jason would see the first few corners be a tight affair with cars swapping places, but he would get back his 1st spot and put distance into the field. The battle for 2nd raged on between three cars all race, with Stewart McLeod breaking free, and James Beckett holding onto third from Andrew Babb and Peter Covell.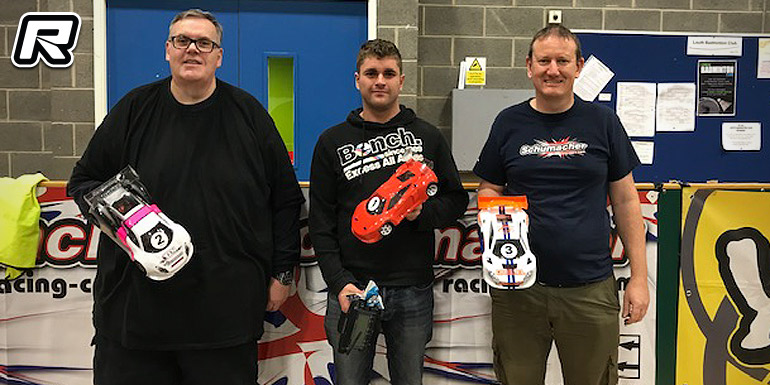 In GT12 more entries and competition would see Luke Eyre secure TQ, seasoned pro Russell Woodhouse would secure 2nd, from Lee Stokes and Gary Williamson, with Paul Vincent and Lee Ward making up this a final. The fight for 1st was close all race never more then a few car lengths apart, but Luke would hold on and manage the gap to bring home the win. Russell would have a comfortable 2nd, Lee Stokes would hold onto his 3rd spot.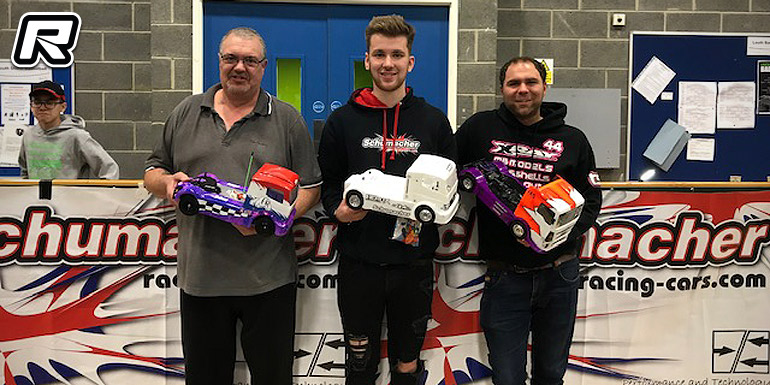 Tamiya Euro Trucks is always a fun class to watch with good fun on the track. Mitch Fiddling would secure the top spot for this time around, ahead of Jason Lovely. John Yarnell would secure 3rd, returning Richard Howells 4th and debutant in the class Tom Hardy and Chris Chapman. Mitch would keep it tight for the first few laps before breaking away to take the overall, Jason Lovely would have to settle for a comfortable 2nd, John Yarnell would work hard for 3rd spot but retain it. Tom Hardy would come home in 4th from Chris Chapman and Richard Howells.
The next round of the series is on December 9th.
Source: Louth Radio Control Car Club [louthrccarclub.co.uk]
---