November 28, 2018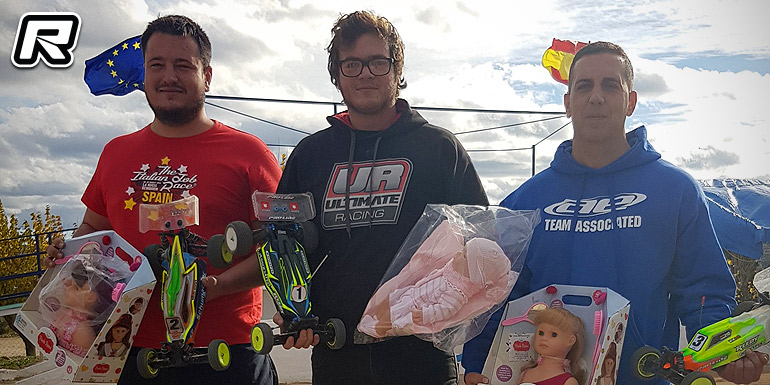 The RC ONIL track in Onil, Spain held the second round of the Offroad Electric Club Championship last weekend. The track proved to be very technical and due to hosting a round of the Spanish regional championships next year, a good turnout of racers made their entry including 4-times South African National Champion, Gary Briant. Marcos Abarca (Team Associated) took the TQ in the 2WD Buggy class after winning two of the three qualifying rounds followed by Ramón Oltra (Schumacher) and Jaime Casamayor (Team Associated). In the finals, Marcos was able to conserve his qualifying performance, taking a clear win in front of runner-up Ramón Oltra in 2nd and Jaime Casamayor in 3rd.
2WD Buggy final results:
1. Marcos Abarca – Team Associated
2. Ramón Oltra – Schumacher
3. Jaime Casamayor – Team Associated
4. Emilio López Lorenzo – Schumacher
5. Atanasio Fructuoso Araez – Kyosho
6. Gabriel López Rico – Kyosho
7. Sergio Iglesias Salvador – Team Associated
8. Gary Briant – Team Associated
9. Jose Luis Romero Heredia – Team Associated
10.Ernesto Escribano Cabezuelo – Team Associated
Thanks to Gabriel López Rico for the update.
---