November 27, 2018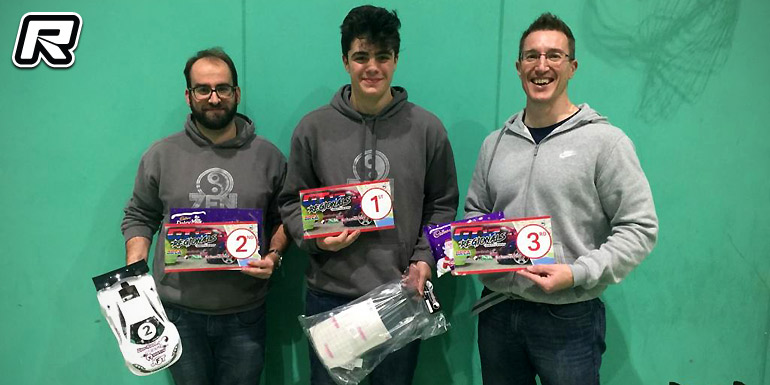 The South East GT12 Regional series recently continued at the Eastbourne Electric Car Club with round 2. The drivers were treated to a fast and technical layout and again a slightly smaller track was chosen. These smaller tracks are providing some great racing. A great entry of 27 GT12, six LMP and one heat of MTC as a support classes saw a total entry of 39 drivers. As the racing got underway the early pace setters were a fast and consistent Owen Smith in GT12, followed by Niall Cochran and Tim Hancock. After four rounds of qualifying Owen came out on top by five seconds from Niall, 3rd was Tim and Gavin Clinch completing the top 4.
In LMP Ben Vincent made the trip down from East Anglia to give David Spashett some competition. After the four rounds of close qualifying David would take pole from Ben, 3rd was Matt Baker and Chris House completing the top 4. Owen Smith showed great pace in LMP also, unfortunately couldn't quite string a qualifying run would line up 5th.
The A-final, Owen Smith would lead the race from start to finish as he had been all day fast and consistent! Niall would follow closely initially for the first few laps until a mistake would drop him back, a strong recovery would still mean Niall finished 2nd, Tim Hancock completing the podium in 3rd.
The LMP final David would lead the pack off, with Ben following closely. Ben would take the lead on lap 15. A great race followed for the remainder of the race, David having a little extra pace but unable to get past the tight lines driven by Ben. Owen Smith completed the podium.
Source: BRCA [brca.org]
---