November 29, 2018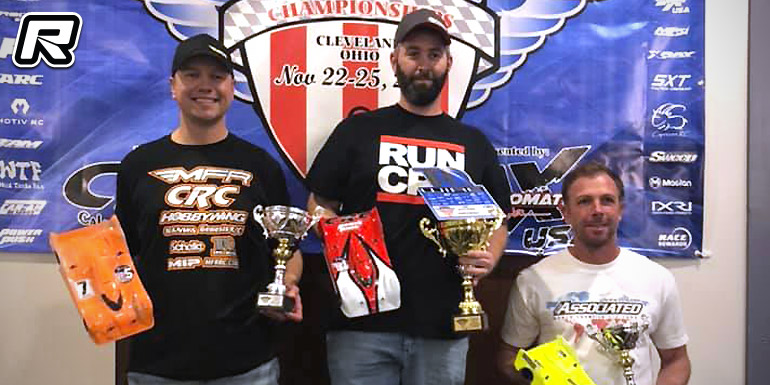 The 39th running of the famed U.S. Indoor Championships was held in Cleveland last weekend. The event presented some new motor and gearing rules for several classes designed to level the playing field and each competitor received a motor and only one gear selection was allowed. CRC drivers dominated the 1/12th 17.5 class qualifying, with a 1-2-3 sweep. Tom Firsching, Dana Bailes and Mark Calandra grabbed the top 3 positions after four rounds of qualifying. In the A-main, Tom Firsching would be steady and smooth, fending off an early full-fledged assault from teammate Dana Bailes. The top 2 would have a titanic battle with Tom hanging tough and Dana doing an incredible job trying to find his way around Tom without any contact. John Wiita would work his way into 2nd position to make it a CRC 1-2 on the podium while Team Associated's Joe Trandell rounded off the podium.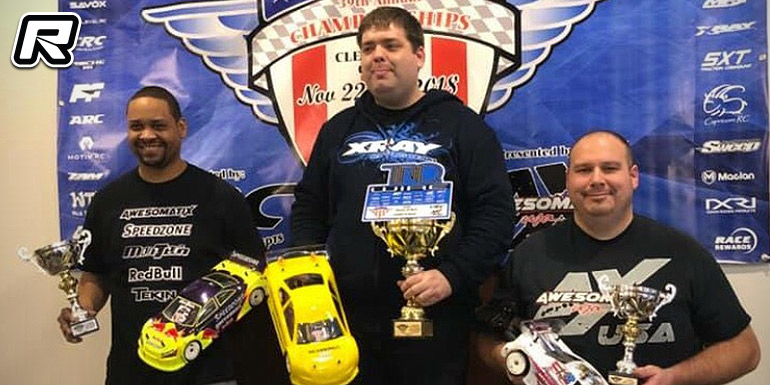 In the Touring Stock class it was Alex Fournier (Xray) with the win from Awesomatix's Dave Johnson and Mike Wise in 2nd and 3rd respectively.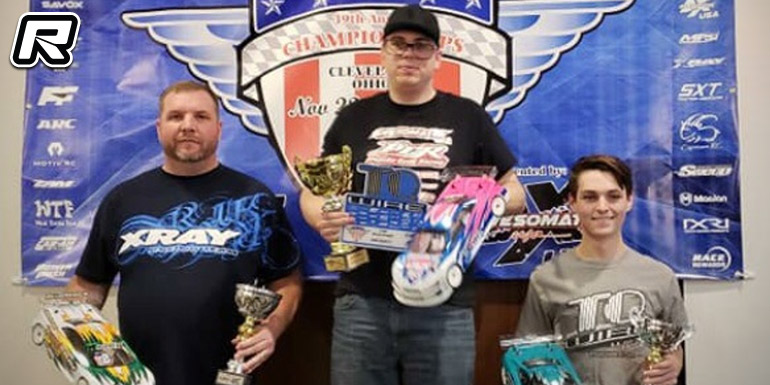 In Touring Super Stock Mike Gee would bring home the win from Drew Ellis 2nd and Kemp Anderson 3rd.
Source: CRC [teamcrc.com] & Xray [teamxray.com]
---