November 21, 2018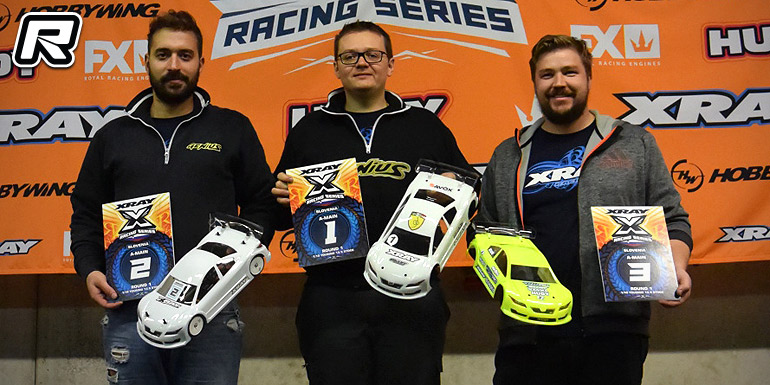 The 2018/19 season of the Xray Racing Series Slovenia kicked off recently at the Genius Ring in Medeuzza. Drivers from Austria, Croatia, Denmark, France, Italy and Slovenia attended on the track whose layout was unchanged from last season, however due to running the track clockwise everyone had to learn it again. The weekend kicked off on Saturday with free practice for the nearly 50 drivers while Sunday was race day. In the Touring 13.5T Stock class it was B.A. Arnaldi on pole, followed by Edoardo Repetti and Rok Rudl. Over in the Formula category it was Matej Dobnikar on pole, followed by Andrea Ghilotti and Valentin Mis.
In the Touring 13.5 Stock finals it was a close fight for victory between B.A. and Edoardo. In the first final it was as close as possible … just 1.5 tenth separating both at the end. In the second final B.A. stretched the lead and won by a bigger margin. In the last final both were again very close, but B.A. already won the race after the second leg. In the overall 3rd spot it was a very fast and consistent Rok Rudl coming in 3rd twice, rounding out an all-Xray podium.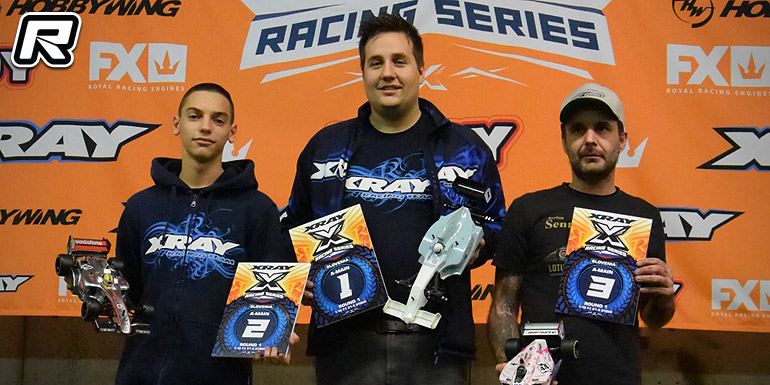 In the Formula class it was a big fight between Matej Dobnikar (Xray) and Andrea Ghilotti (Xray). Sometimes too much fight, which cost both a lot of time especially in the second A-final, where Luca Girotto took the opportunity and went to take 2nd place. With Matej winning the first and second final the winner was already decided and also the second place was quite secure in the hands of Andrea, but the battle for 3rd was still alive. Since Valentin also lost a lot of time in the second final, he needed to finish 2nd in the last main in order to chase the last podium spot together with Luca. At the end Luca Girotto (Infinity) got the final podium place.
Source: Xray [teamxray.com]
---