December 26, 2018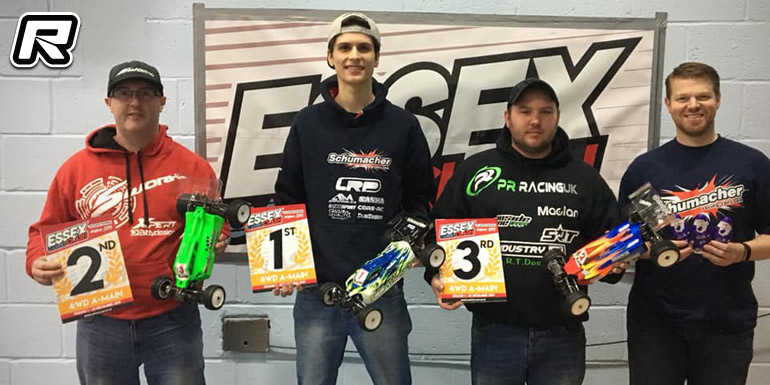 Last Sunday saw round 1 of the new Off Road Winter Series take place in, Hornchurch, Essex, UK. 80 racers arrived at 8am to be greeted by a track laid on new grey EOS carpet. The jumps were highlighted, being red carpet covered and were strategically placed around the track with the biggest nearest the rostrum. Other smaller jumps also proved popular, with two very technical ones in the middle section, which had to be taken with caution but, had the same skill set required for everyone to negotiate them. In attendance were many of the UK's Off Road National Series drivers. But the day was dominated by Schumacher's Michal Orlowski.

He was in a league of his own in both the 2WD and 4WD classes, turning the fastest times in both classes, to take a double TQ and line up P1 for both of the two legged finals. 4WD saw Michal take both of the leg wins with relative ease being the only driver to make 22 laps. 2nd place went to SWorkz's Kevin Brunsden with two 2nd places and 3rd place to PR Racing driver Ed Kerry with two 3rd places.
2WD and Michal had another excellent flag to flag win in leg 1 but leg 2 nearly didn't go his way with a first lap incident. After a few laps he worked his way up to 2nd but was held off for several laps by up and coming young driver Tommy Hall but eventually took the lead and another A-final win to make it two wins from two finals. 2nd overall deservedly went to young Team Associated driver Tommy Hall and 3rd to Xray's Joni Skidmore.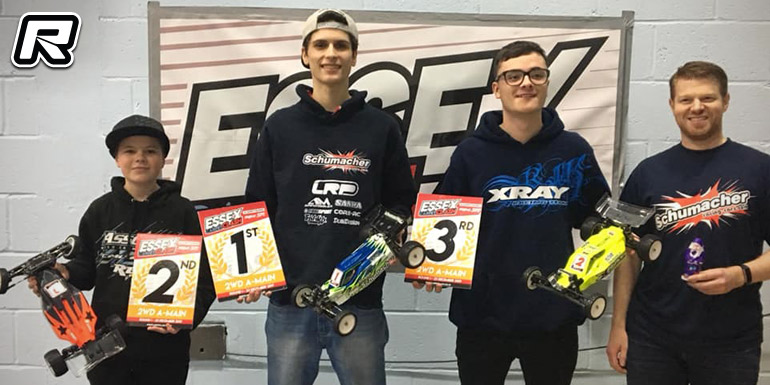 Round 2 is on the 27th of January and will have more new features added to improve both the day and driver experience.
Source: Essex Carpet Clash [essexcarpetclash.co.uk]
---