December 19, 2018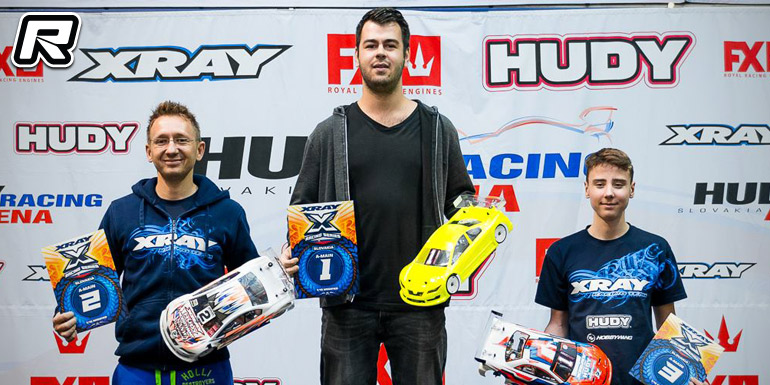 The third round of Xray Racing Series Slovakia took place at the Hudy Racing Arena last weekend. In the Modified class Zdenko Kunak and Martin Hudy put their cars in the front row followed by Oliver Havranek. In the opening A-main the top 3 finished as they started however the second A-main was more interesting. Following mistakes of Zdenko and Martin it was Oliver in the lead, but when Martin made a mistake he hit Oliver in the process, allowing Zdenko to take the win and with it the overall from Oliver 2nd and Martin 3rd. In the third main the battle for the lead was on between Oliver and Martin as Zdenko made a mistake in the opening stages. In the end it was Martin who would hold the upper hand, taking the win for the overall runner-up spot from Oliver in 3rd.
Touring Modified top 3 results:
1. Zdenko Kunak – Xray
2. Martin Hudy – Xray
3. Oliver Havranek – Xray
In the Touring Stock finals it was Jan Ratheisky with the win in A1 from Oliver Havranek 2nd and Mark Valent 3rd. A2 saw Oliver taking the win after a mishap of Jan but the decisive third final again held some drama when Oliver took out Jan, but waiting in great sportsmanship allowed Mark to pass the two stranded cars for the overall win. Oliver came in 2nd overall from Jan 3rd.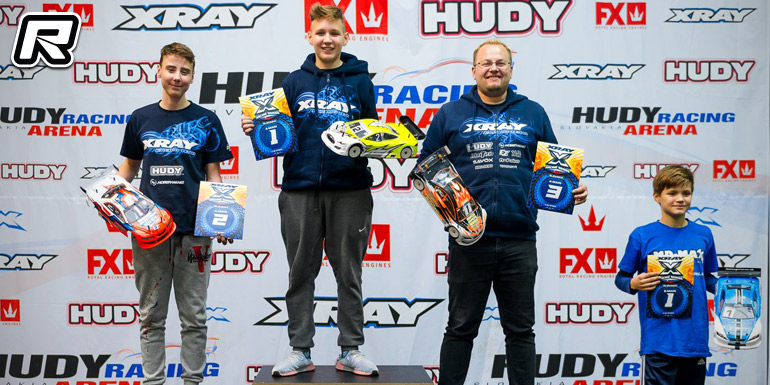 Touring Stock top 3 results:
1. Mark Valent – Xray
2. Oliver Havranek – Xray
3. Jan Ratheisky – Xray
In the 1/10th Pan Car class Igor Liptak took the TQ and win from Marek Helbich and Zoltan Polyak.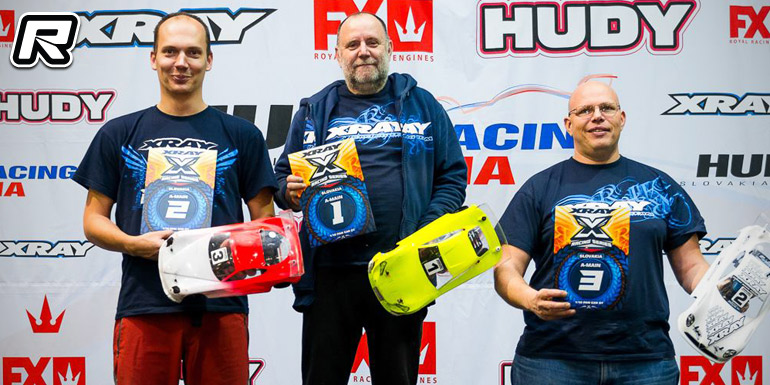 1/10th Pan Cars top 3 results:
1. Igor Liptak – Xray
2. Marek Helbich – Xray
3. Zoltan Polyak – Xray
In 1/12, it was again Tomas Liptak who dominated the qualifiers, but in the finals it was eventually young Branislav Panak who took the win from Tomas 2nd and Zsolt Kalnay 3rd.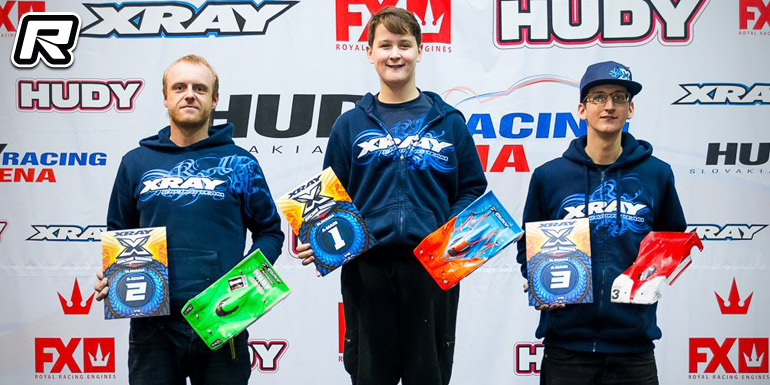 1/12th Pan Cars top 3 results:
1. Branislav Panak – Xray
2. Tomas Liptak – Xray
3. Zsolt Kalnay – Xray
In Formula, World Cup Champion Jan Ratheisky dominated and took the TQ ahead of Balint Rajki and Mark Valent. After the finals the order would remain the same.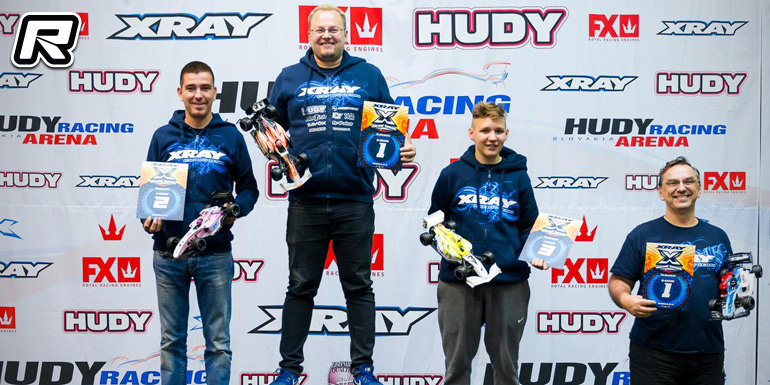 Formula top 3 results:
1. Jan Ratheisky – Xray
2. Balint Rajki – Xray
3. Mark Valent – Xray
In 1/12 GT, Igor Liptak took the win ahead of Branislav Panak.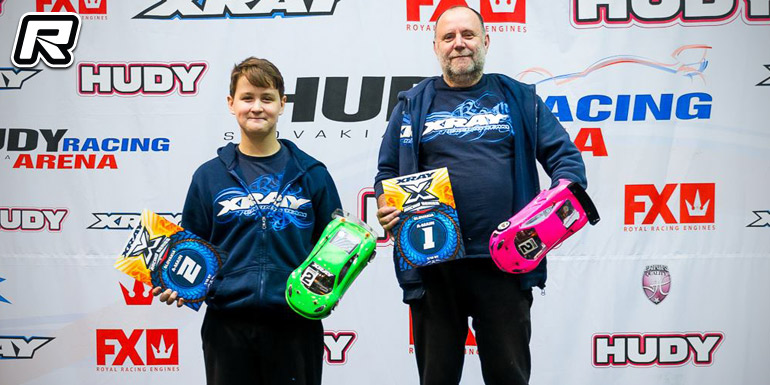 1/12 GT top 3 results:
1. Igor Liptak – Xray
2. Branislav Panak – Xray
Source: Xray [teamxray.com]
---