December 13, 2018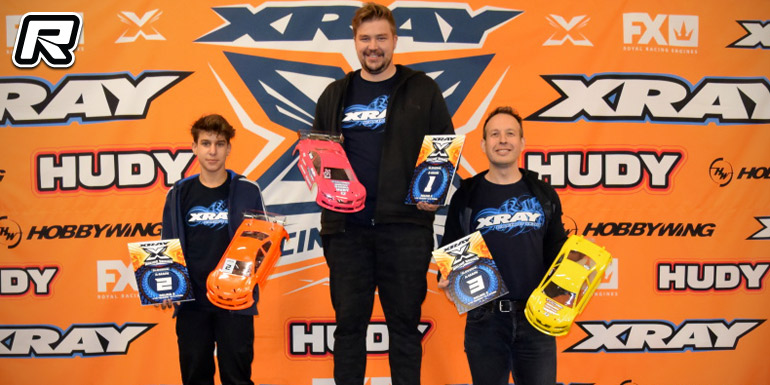 The recent second round of the Xray Racing Series Slovenia attracted drivers from four different countries, Austria, Croatia, Italy and Slovenia, to race in several electric on-road categories, including the 21.5T Touring class that was offered for the first time. The race was held on Sunday following a day of practice on Saturday and in the 13.5T Touring class it was Rok Rudl who managed to take the TQ after a tight battle. The second place came to young Bjan Miklozic in front of Nejc Mihelic.
In finals, it was the pole sitter Rok Rudl who took the well-deserved win in front of fast Bjan Miklozic, while in 3rd place it was Alojzij Osvald who came from 5th on the grid after having troubles in qualifying.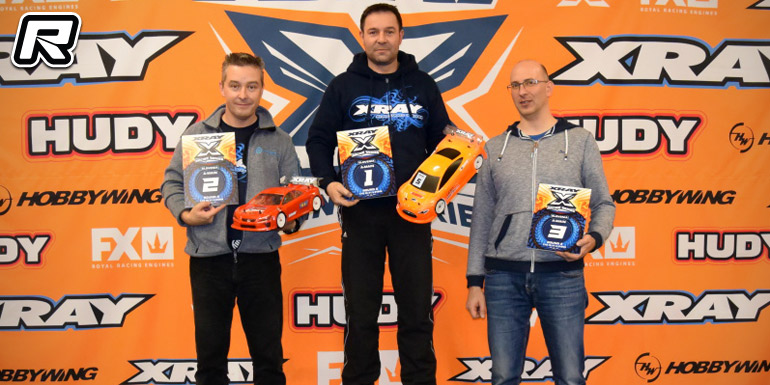 In the newly introduced Touring 21.5 Stock category it was Kristjan Miklozic on pole, followed by Ales Strelec and Peter Tavcer. In the finals, it was a nice fight between TQ driver Kristjan and runner-up Ales, with Kristjan ultimately taking the win as the final podium spot went to Peter Tavcer.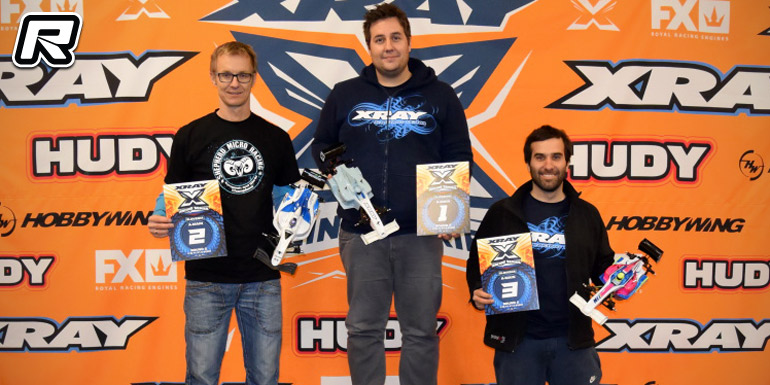 In the Formula category it was Herfried Pucher on pole as last year, followed by Matej Dobnikar, who was the fastest driver, but too many mistakes denied him the TQ. In 3rd place, it was Arno Webernig for now. The finals offered a nice fight between Herfried and Matej, since Matej had a better pace, but he was starting from the 2nd place on the grid and on such a small track it was difficult to pass. Matej tried his best and won the first two finals for the overall as Herfried had to settle for 2nd. In 3rd spot it was Valentin Mis who moved up from 4th on the grid.
Source: Xray [teamxray.com]
---