January 22, 2019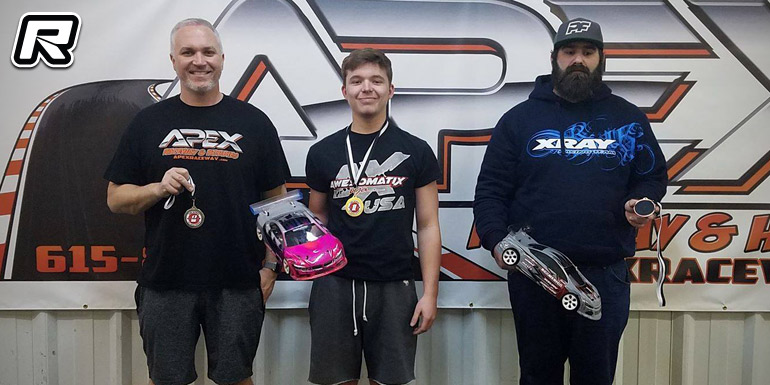 APEX Raceway and Hobbies held the 2019 Apex Reedy Challenge this past weekend. The Snowbirds Nationals Warm-up event was formally called Thunder Jam, but it is now know as the Apex Challenge that joined the Tri-State Series including tracks from Queen City in Cincinnati, OH and SIRC in Clarksville, IN. Friday was open practice and setup. Racers pour into the Apex Raceway and began to prepare for what was sure to be a great event. Saturday was all about the business with three qualifiers and mains across seven classes including VTA, USGT, F1, Euro Truck, 12th Scale, 17.5 Touring Car, and local class SS Can-Am TC. Heavy hitters like Eric EA Anderson, Matt Lyons, Justin Lyons, and John Barron were all there to showcase and show out. But also regional hot shots like Kemp Anderson, Alan Saul, and Zac Donathen. And not to forget the local fast guys and the weekend warriors. The qualifiers were simply amazing in every class with a few surprises here and there and we got the see a possible change of the guard in many classes. TQ after three rounds of qualifier went to John Barron inn 17.5 12th scale, Matt Lyons in 17.5 TC, Eric Anderson in SS Can-Am, Zac Donathen in Euro Truck, John Barron in Formula, Kemp Anderson in USGT and Justin Lyons in USVTA.
Now 17.5 Touring Car is the true stock racing class and with guys like Matt Lyons, EA, Nick Skinner and Zac all going for it, everyone should see another great battle. To see two National Champions go head to head for the win is a site all to it self. Matt and EA have battle over the years but this has to be a top 3 any day. And at the end it was Matt Lyons pulling a 0.789 over Eric.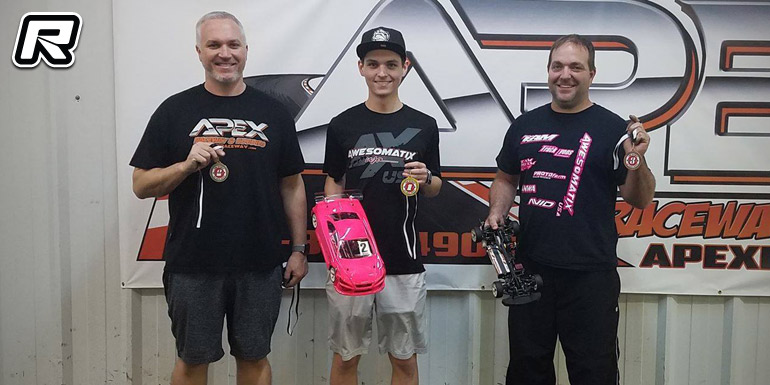 In an interesting event that would see a possible changing of the guard in Can-Am SS. TQ and all around Stock TC Champion EA Eric Anderson would battle his prodigy and son Kemp Anderson "The Kid" to a race to watch over and over again. But in the end it was the The Kid pulling the 1st place away from Mr Anderson. In the a race so close … 0.182.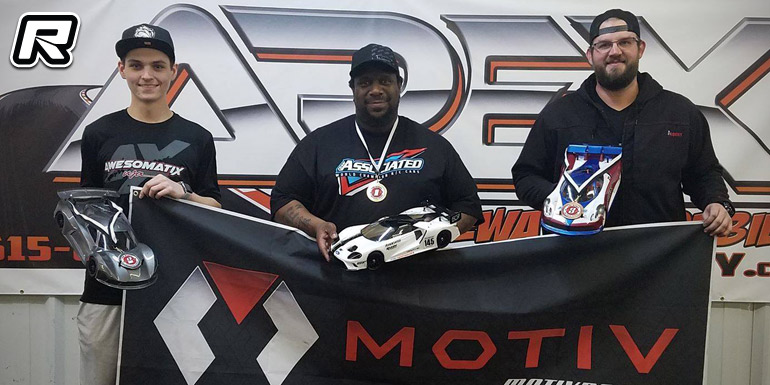 In USGT Kemp Anderson was on another level from qualifiers to the main – easily two tenth faster than the rest of the field. But sometimes a little luck can go a long way. For the 6 min main Kemp was in control until a body tuck by lap traffic. This allowed Myron Kinnard to take the lead. He even attempted a stop and go to allow Kemp to get back in it, but Queen's Alan Saul was on a tear of his own. But it would be Kinnard taking the win but with The Kid only 1.147 behind.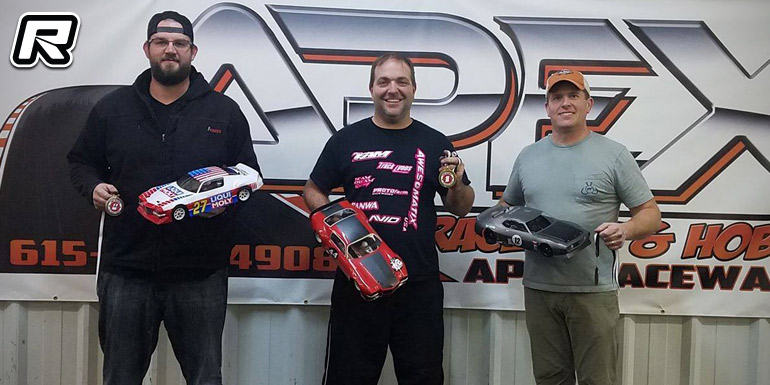 For the largest class at the event USVTA was as strong as a field as you could want. Justin Lyons who is on a mission come Birds later this month was able to completely dominate the class top to bottom and left to right. Tone to tone Justin put on a show with 2nd and 3rd left to battle back and forward for the entire 8 minutes. When the final bell was rung it was Justin 1st, Alan 2nd, and Jason 3rd.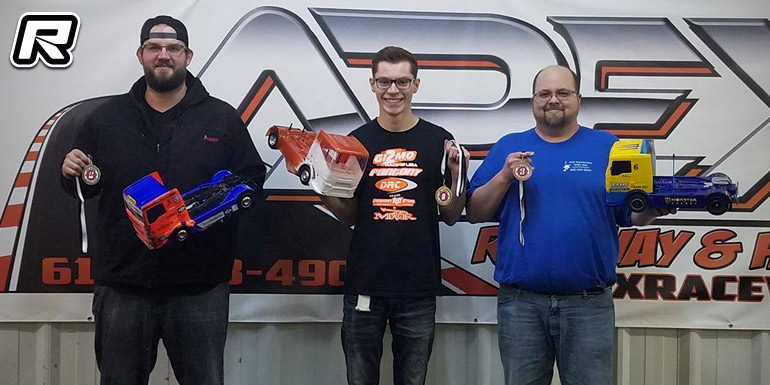 Euro Truck had some very tight racing with SIRC's Tim Minteer Queen's Alan and TQ Zac. All would finish on the same lap and Alan and Tim swapping 2nd and 3rd for the entire race. But it would be Zac going wire to wire with Alan 2nd and Tim 3rd.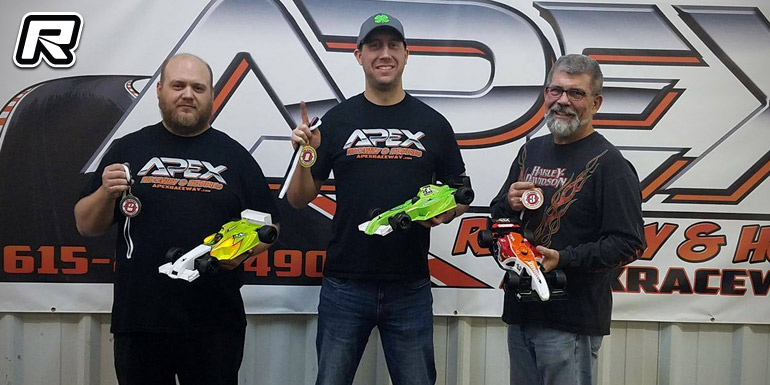 John Barron and his Formula dominance has seem to take a new form. JB2 has been on a tear of the Formula class since the ROAR Nats 2018. This time adding two laps over 2nd place.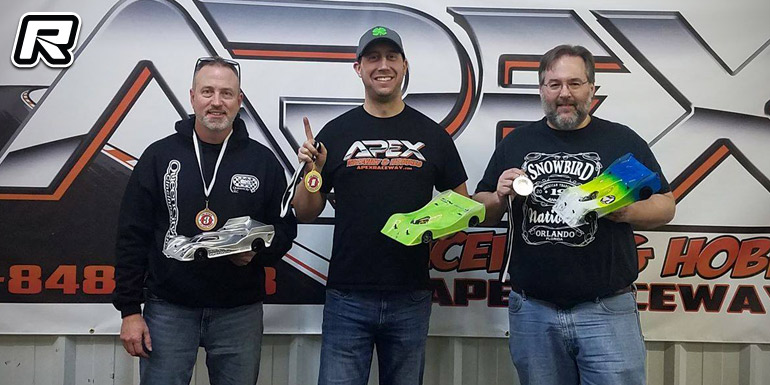 In 1/12th Scale John Barron would clear a solid win with a lap on the the field and long time 12th Scaler Robert Dirla who would bring in a nice 2nd.
Thanks to Myron Kinnard for the report.
---