January 15, 2019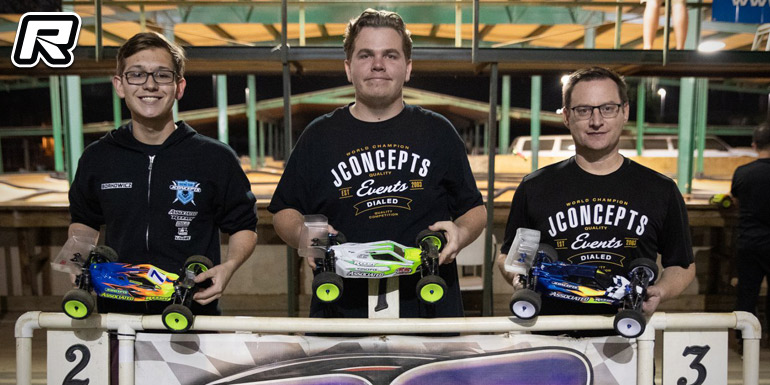 Heading into its 11th year, the 2019 Super Cup started off with some great racing, great people and successful return to SS Hobbies & Raceway. The 2019 season kicked off on Saturday, with new announcer, Dave Duncan. Ronnie Setser and his crew at SS Hobbies always goes out of their way to offer the best track layout and conditions and this weekend was no different. A great new layout and perfect conditions along with amazing Florida Winter weather, even after a late start, due to some decoder box issues, everyone seemed to have a great time. The big boys would be up in 2WD Buggy Modified. Lee Setser would set TQ for the day and the top 3 in Mod Buggy would finish where they started, tone to tone. It was Lee Setser in 1st, Daimon Borkowicz in 2nd followed by Jason Ruona in 3rd.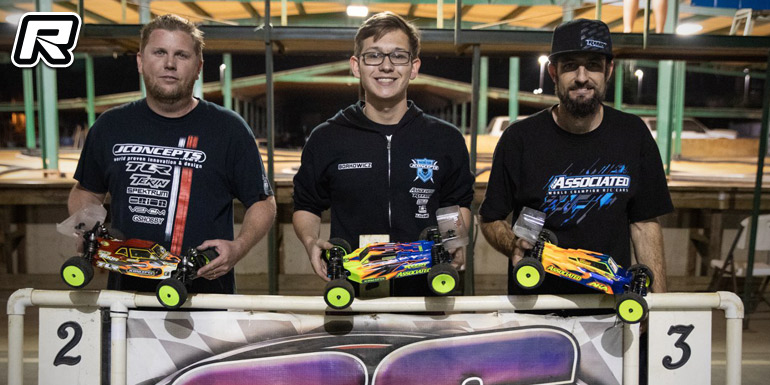 The final race of the day would be the 4WD Buggy Modified class. Daimon Borkowicz would be Top Qualifier and lead the A-main from tone to tone. JR Mitch would finish 2nd and Ryan Eckert would round out the podium in 3rd.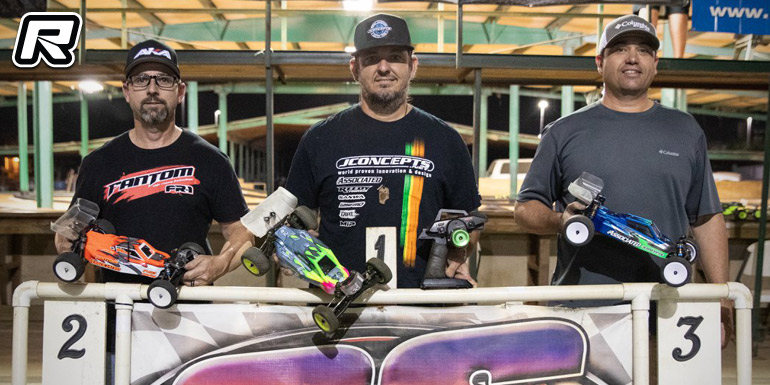 The "seasoned" racers would race in the 40+ 2WD Open class. The day's announcer, Dave Duncan would set the pace and take the Top Qualifier spot. Dave would go on to finish 1st followed by 2018 class champion, John Prickett and John Manikis in 3rd.
A new class for 2019, the 4WD Truggy Modified class is exciting to watch and should be another popular class going forward. In its first official race at the Super Cup it would be Robert Romano starting first on the grid and finishing 1st wire to wire. Son Anderson would work his way from 4th to finish 2nd and Alfredo Morales would round out the podium finishing 3rd.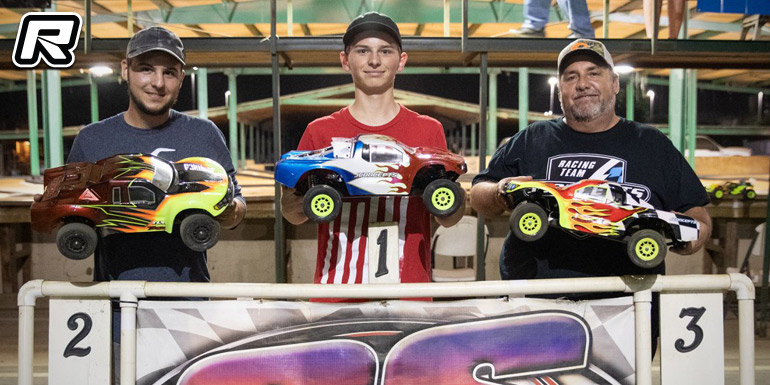 Although it's not an official class for 2019, the demand is still there at some tracks for 4WD Short Course Modified. Alex Mac would be the Top Qualifier and finish in 1st a lap over the field. 2nd place would be Matthew Paulins followed by Robert Diamond in 3rd.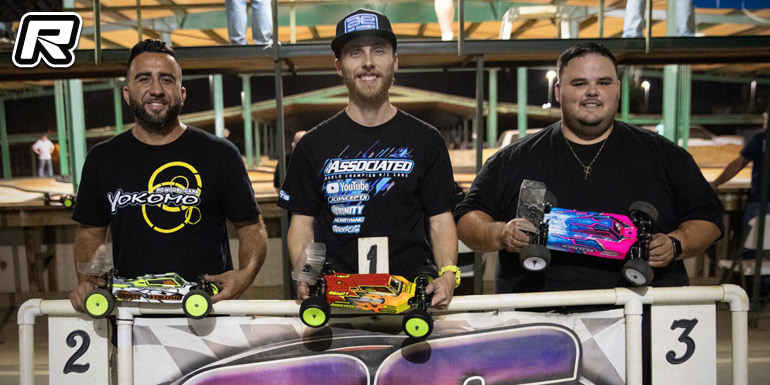 13.5 4WD Buggy was a very popular class in 2018, and this year seems no different with some great competition. Ryan Harris would be the Top Qualifier and other than a slight mistake around lap 7, Ryan would lead the entire race finishing on the top step of the podium. Alfredo Morales would make his way from 4th on the grid to finish in 2nd and Jader Lopez would be close behind in 3rd.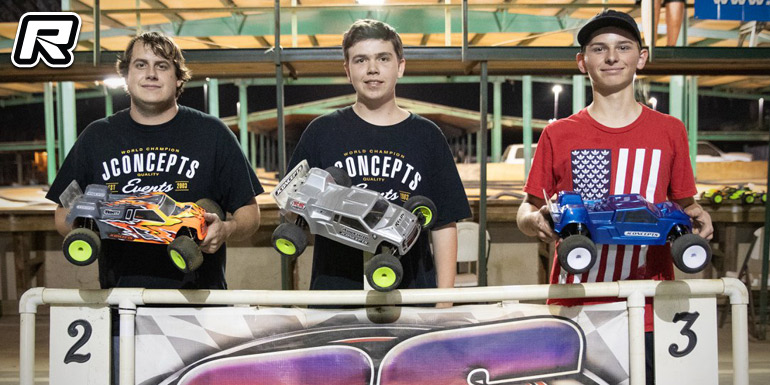 Another popular class, 13.5 Stadium Truck, had some great racing this past weekend as well. Alex Mac would set TQ but would go on to finish 3rd overall. Shaun Morrow would battle his way up from 5th to finish 2nd overall and it would be Kenny Setser taking the overall win.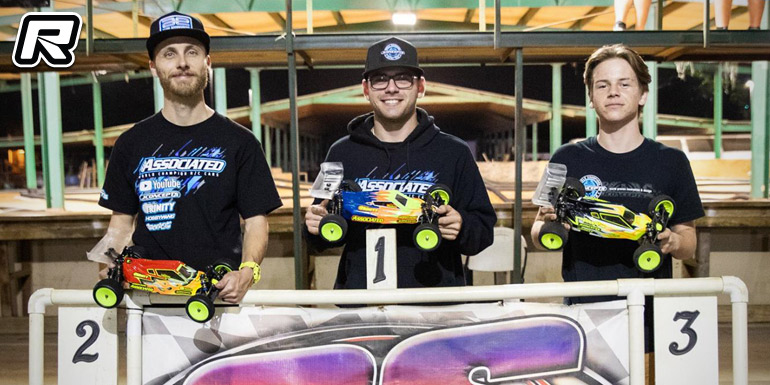 In Expert 17.5 Buggy Brad Nicosia would be the Top Qualifier and Brad would go on to win overall, leading from tone to tone. Climbing his way up from 6th on the grid, Ryan Harris would finish in the two spot and Trent Walker would make his way up from an 8th place start to finish 3rd overall.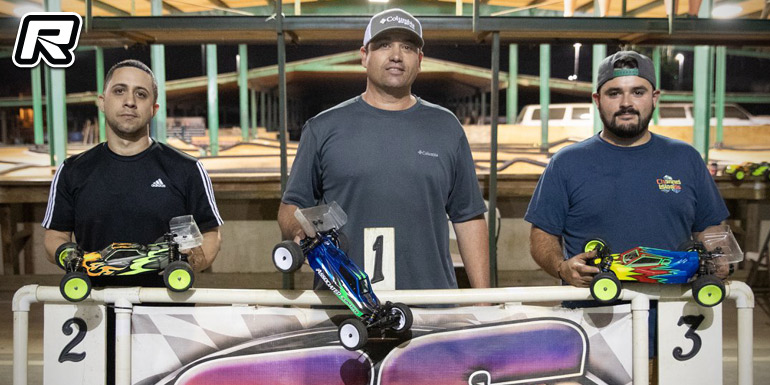 Next up would be the Independent 17.5 Buggy A-main. Joey Andre would be the Top Qualifier for the day but Joey would end up finishing 5th overall. John Manikis would start 2nd on the grid and ran a clean race finishing 1st overall. Kevin Castillo would finish 2nd and Chris Navarrete would make his way up the 3rd after starting 8th on the grid.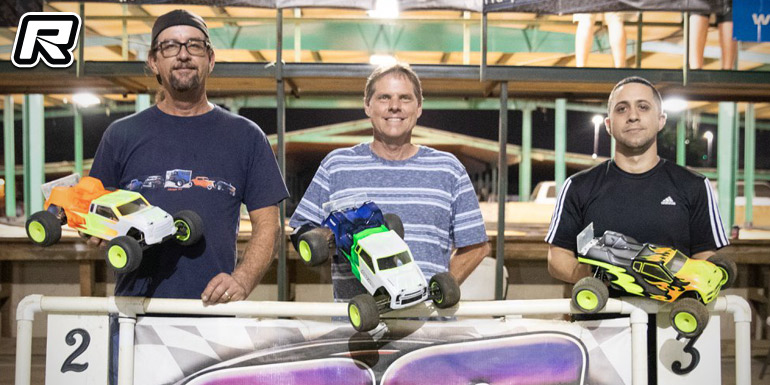 In Independent 17.5 Truck Kevin Castillo would set TQ and finish 3rd overall. Tracey Proctor started 3rd on the grid and made his way to finish first overall followed by Jeff Lynn in 2nd.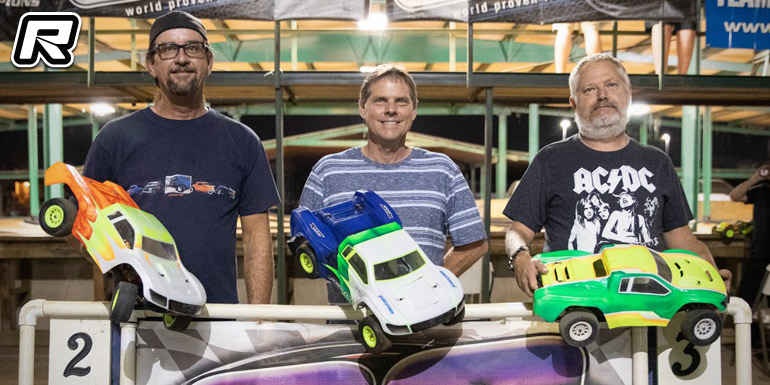 Independent 17.5 SCT attracted only a few that are still around and have raced the series since its inception, and it was great to see Tracey Proctor, Jeff Lynn and Harold Thomas on the podium together. Jeff Lynn would be overall TQ but it would be Tracey Proctor finishing first, followed by Jeff Lynn and Harold Thomas in 3rd.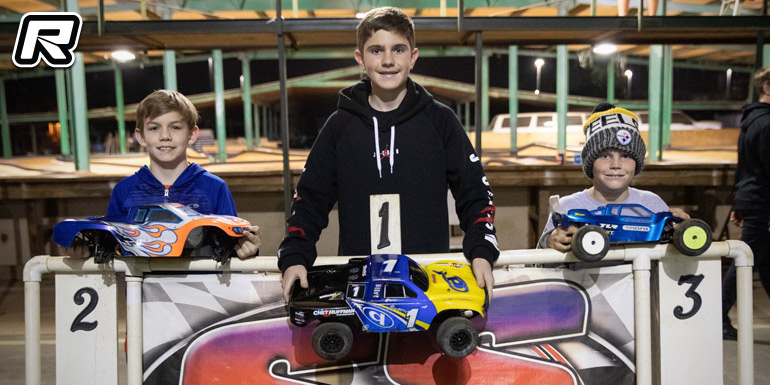 The Novice group would kick off the A-mains on Saturday. Josh Rowe would be the Top Qualifier and Josh would go on to win the A-main followed by Taylor Brown in 2nd and Reid Schaeffer would finish 3rd on the podium.
Race 2 heads south to Coral Springs Raceway on February 2nd.
Source: JConcepts [jconcepts.net]
---