January 22, 2019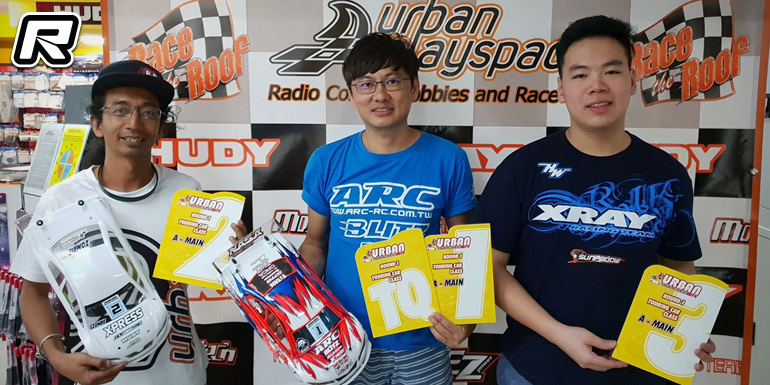 The 2019 season of the Urban Touring Series flagged off this past weekend at the Onroad Raceway of Urban PlaySpace in downtown Singapore. Apart from the presence of nine of the top-10 finishers from the 2018 season, the reigning Indonesia national champion Bowie Ginting, made the short hop over to race the roof at Urban PlaySpace, together with Peter Anthonisz. Qualifying in the Touring Car class saw a dominant PY Tang seize the pole position when he won two of the three rounds of qualifying. Esmail Apandi took P2 for the A-mains when he won Q3 with PY Tang sitting out. Dominic Quek would have to settle for a P3 start. Despite his lack of track time, Bowie managed to qualify direct into the A-main in P4.
In Formula class qualifying, Dominic was on another level with his qualifying time three seconds ahead of his next nearest competitor over three laps.
In A-main leg 1 of the Touring Car class, PY Tang held his position at the start, while an early overtake by Dominic on Esmail at the front hairpin came undone when Esmail came into contact with Dominic at the next turn. Chaos ensued after that as the chasing pack ran into the two front runners. Dominic pulled up and sat out the rest of the final, while Esmail worked his way back up into 2nd place. Bowie would finish 3rd. In Leg 2, PY once again managed a quick start, while Esmail and Dominic remained in hot pursuit. All three cars remain within 0.5 seconds of each other till just before the 2 minute mark when Esmail and Dominic made contact once again, this time on the straight. Esmail came out of the incident better off and pulled away, while Dominic got swallowed up by the chasing pack. Freed from Dominic's attention, Esmail set about to close the gap on PY. Some fantastic laps by Esmail saw him steadily chip away on PY's lead from a gap of more than two seconds to less than 0.5 seconds. Steady driving by PY gave Esmail no chance to make a move, giving PY the leg 2 win and with that an early overall win. PY elected to run leg 3, and he once again benefited from contact between Esmail and Dominic in the opening lap. The leg finished in the same order as in leg 2, giving Esmail an overall 2nd place finish, with Dominic in 3rd.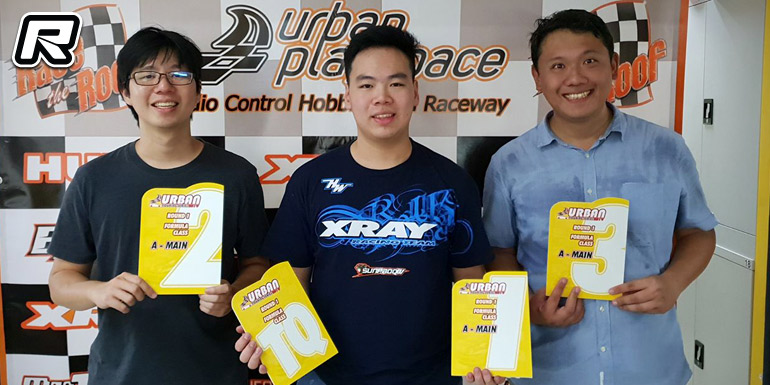 The Formula class was run in an all-finals Reedy format. Dominic took dominant wins in four of the six finals to secure the overall win. Tapana V took 2nd with two wins, while Alan Leung finished 3rd.
Source: Urban PlaySpace [facebook.com]
---