January 14, 2019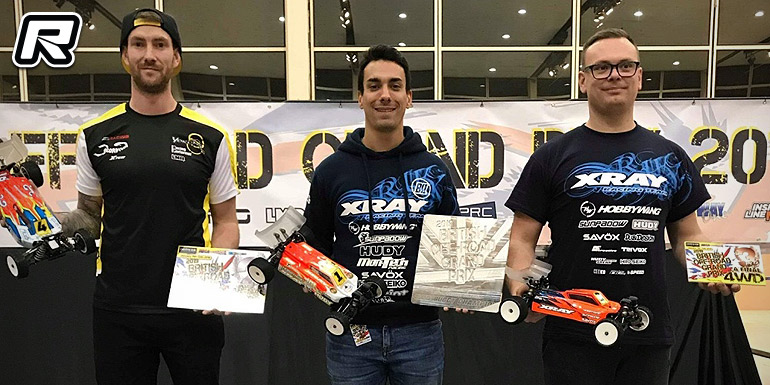 The British Off-Road Grand Prix 2019 also known as the MK GP was held in Milton Keynes this past weekend. The race is held in the super-sized MK shopping centre, a superb location with approx. 100,000 visitors per day, and organised by the capable Silverstone RCMCC. With 180 plus entries and several of Europe's very best professional RC racers in attendance the MK GP was always going to be the 'must-attend' event for the major manufacturers for the main 1/10th off-road 2WD and 4WD Buggy classes, making it possibly the biggest off-road event taking place in the UK this year. The track looked relatively simple from the side-lines, but clearly as each heat of drivers took to the track the difficulties became clear – getting a smooth, trouble free 5x minute qualifier would be hard to achieve.
In 4WD, the pace was insane. Bruno Coelho was just mesmerising to watch in 4WD qualifying, he was clearly fired up for the wheeler class and he absolutely dominated by taking four of the five qualifying rounds as Martin Bayer took the 5th round. The finals looked like it would be difficult for anyone to knock Bruno away from the top spot, and after a few avoidable incidents involving Martin Bayer and Orlowski and the chasing pack – Bruno cruised to relatively easy wins in the first two legs and the 4WD MK GP title.
4WD Buggy top 3 results:
1. Bruno Coelho – Xray
2. Lee Martin – Yokomo
3. Martin Bayer – Xray
In 2WD, from the start Martin Bayer looked settled and smooth and easily the most comfortable of all the drivers – and it was an impressive TQ for Martin over the five rounds of qualifying. Bruno Coelho struggled a little with consistency in 5th place due to an incorrect throttle setting on his speed control. The finals were tight and tense to watch but Martin Bayer was in absolute control and ran three perfect, error-free finals to take the 2WD class.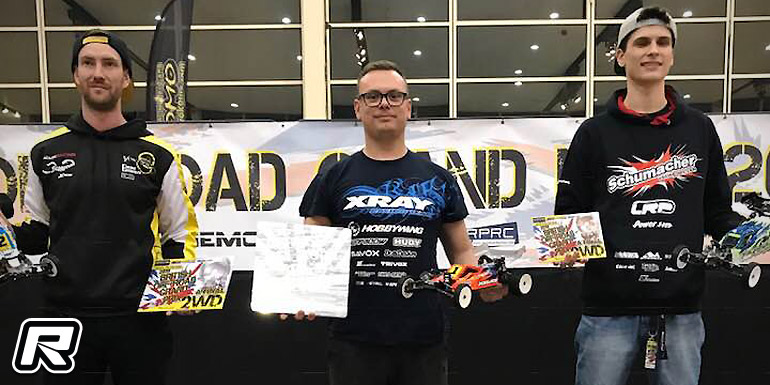 2WD Buggy top 3 results:
1. Martin Bayer – Xray
2. Lee Martin – Yokomo
3. Michal Orlowski – Schumacher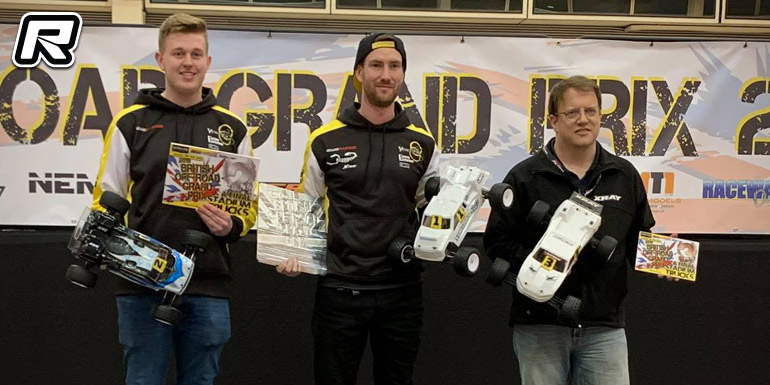 Over in the Stadium Truck class it was Yokomo's Lee Martin with the TQ and win.
Source: Xray [teamxray.com] & Nemo Racing [nemoracing.com]
---