January 21, 2019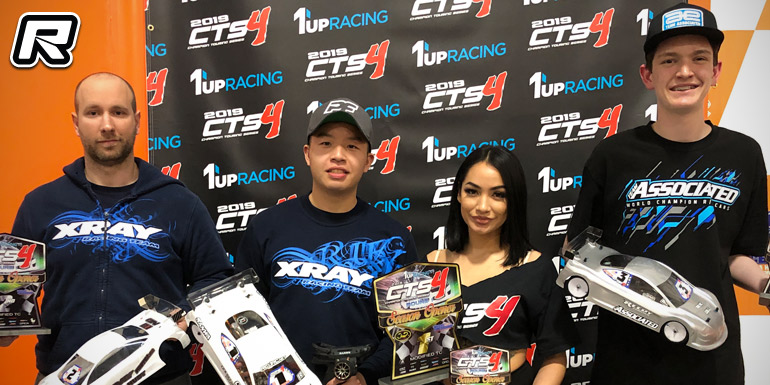 The season opening round 1 of the Champion Touring Series CTS4 was held at 702 RC Raceway in Las Vegas, Nevada. The round had racers from different parts of the Country and World like Texas, Arizona, California, Shanghai and Thailand. In the Modified division, Randy Caster, new Yokomo USA driver, showed pace early in the Friday open practice turning 11-second lap times. Local youngster Broc Champlin (Team Associated) also showed pace making a statement he was going to be competitive and would fight hard for podium. Xray team driver JJ Wang didn't seem to have pace in early practice while his US team mate Chris Adams turned lower lap times but left the day not matching Caster's time.
On Saturday it was JJ Wang who took TQ honors for Q1 and Q2 while Adams taking Q3 coming up short to beat TQ by a tenth of second. In A1 Broc Champlin found a way to take the lead from the tone while the battles behind him were going at it. In A2 JJ Wang made a little contact getting by his team mate Chris Adams as they both battled for the lead Wang taking the win. Up until the A3 it was a 3-way tie for the overall win leaving the Round 1 win up for grabs. From the start JJ made sure to run clean making minimal to no mistakes to clinch the Season Opener Victory with Adams in 2nd and Broc in 3rd. Broc's 2nd big on road race and first ever CTS attendance made his team proud of his performance.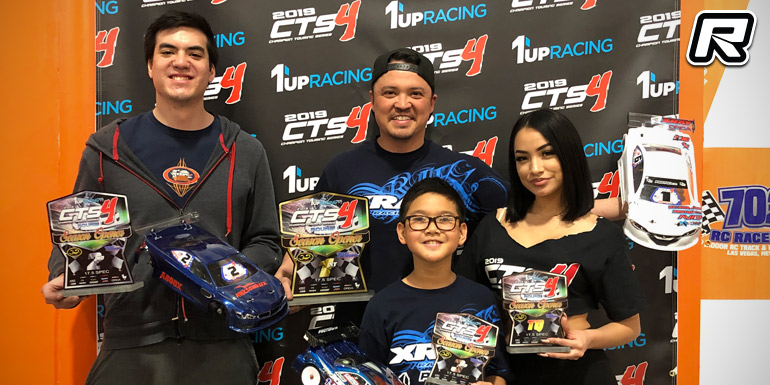 In 17.5 Touring Spec Johnee Fenimore (Xray) from Dallas, Texas took TQ honors and clinches A1 & A2 with a dominant performance. Armand DeForest, top 10 finisher fresh from IIC, showed a strong pace but settles for 2nd in podium as the leader never made mistakes. Jacob Cruz, the 10-year old from SoCal, made a huge statement battling with the big boys as the youngster fights his way to 3rd for the overall podium in round 1 not letting Xray driver Lex Tyler get by in all three mains. Cruz did not crack under pressure while Tyler attacked from the back.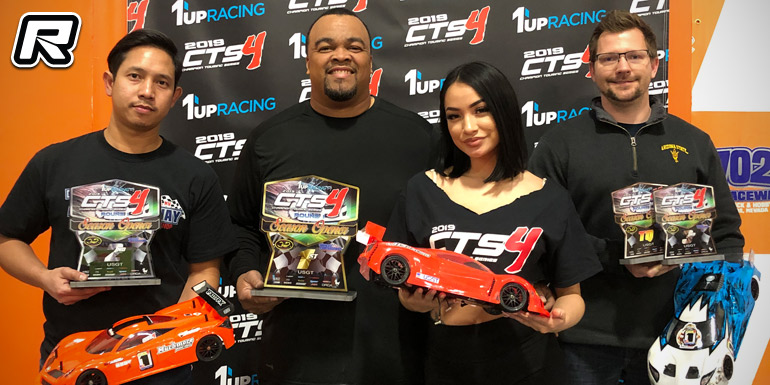 For USGT Jonah Gallant worked his way to the top spot for the Victory while North C from Thailand takes 2nd and TQ Jonathan Lee takes third for an awesome battle for three Mains. Well earned win for the local to his first taste of CTS.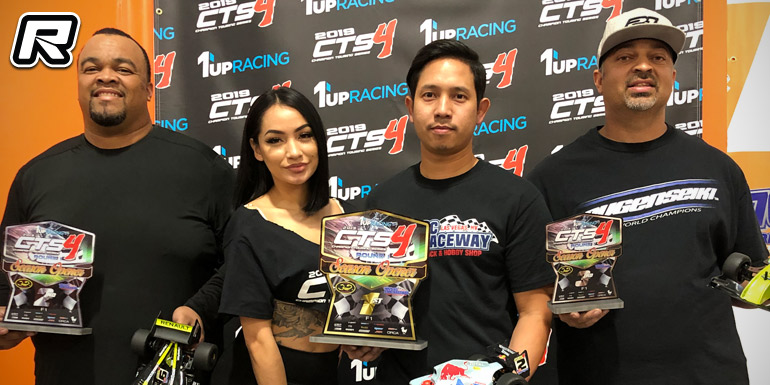 In Formula again it was Jonah Gallant who took TQ honors showing who was the guy to beat. In A1 Jonah takes the win while North C takes A2 leaving the overall win in the air. A3 Jonah has some bad luck allowing his competitor to slide through for the Victory while Oscar Spratley takes 3rd.
The next round of the series is on February 22-24 at TQ RC Racing Hobbies in Chino, California.
Source: CTS [championtouringseries.com]
---