January 7, 2019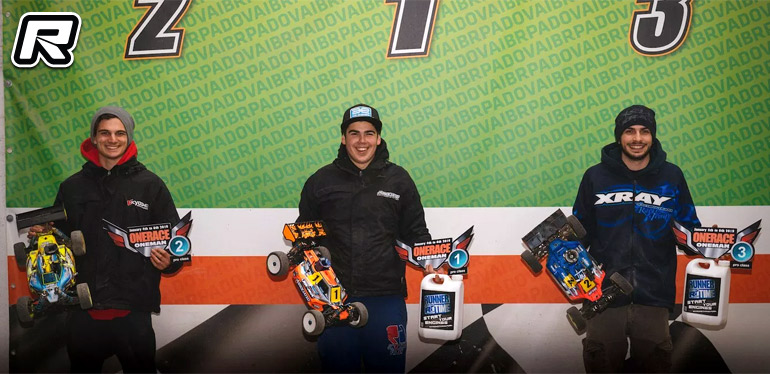 The IBR Padova track in Italy played host to the 2019 One Race One Man event this past weekend. The race attracted some of Europe's fastest 1/8th off-road racers to kick off the 2019 racing season. Team Associated's Davide Ongaro was the man to beat all weekend as the 2018 IFMAR World Champion was in control of things in both the qualifiers and semi finals, lining up on the 1 spot for the main final. Right from the start Davide would separate from the field and he eventually took the win with a one-lap margin from Kyosho's Riccardo Berton in 2nd and Xray's Marco Baruffolo in 3rd. Matt Polita (Kyosho) came in 4th as Reno Savoya completed the top 5 for TLR.
Final results:
1. Davide Ongaro – Team Associated/LRP
2. Riccardo Berton – Kyosho/O.S. Engines
3. Marco Baruffolo – Xray/FX Engines
4. Mattia Polito – Kyosho/Novarossi
5. Reno Savoya – TLR/RC Concept
6. Alex Zanchettin – Tekno/O.S. Engines
7. Burak Kilic – Agama/Bullitt
8. Andrea Trevisan – Mugen/VS Engines
9. Marco Ravaglia – Mugen/VS Engines
10.Berkan Kilic – Agama/Bullitt
11.Robert Batlle – Mugen/Maxima
12.Elliott Boots – Kyosho/Reds Racing
13.Leonardo Valente – SWorkz/Reds Racing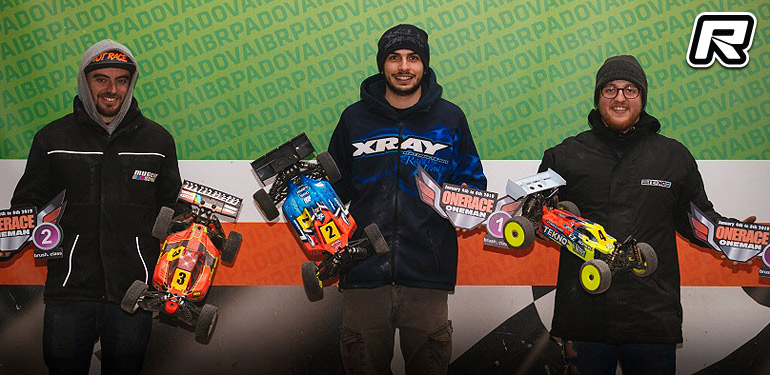 In the competitive E-Buggy class it was Team Associated's Davide Ongaro with the pole position from Xray's Marco Baruffolo and Mugen's Robert Batlle. In the opening A-main Davide and Marco were able to open a gap on the field and after about four minutes Marco got past Davide and from there he never looked back to take the win. A2 then saw Davide getting it wrong in the opening lap which allowed Marco to get into the lead and control the race from there. Overall it would be Marco Baruffolo from Robert Batlle and Tekno RC's Alex Zanchettin.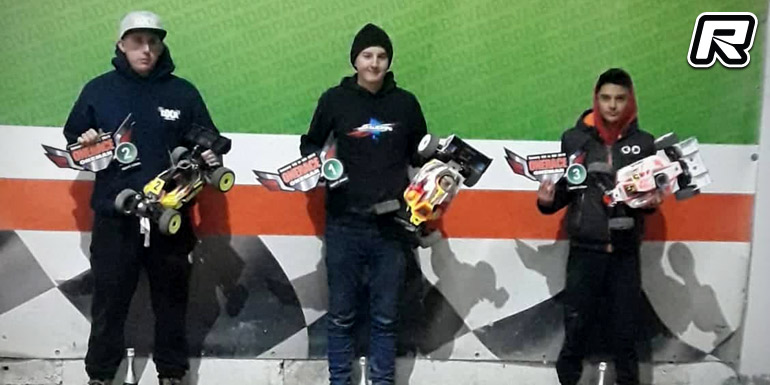 Over in the competitive Sports class, that drew 102 entries, it was Marcel Trieb (SWorkz/SPower/Tpro/Runner Time/Savöx) with the win from Chaz Godwin (Team Associated/O.S./Proline/Byron/KoPropo) in 2nd and Daniel Urbani (Mugen/LRP/Proline/Racing Fuel/Sanwa) in 3rd.
Source: Circus RC [circusrc.com] | MW RC Cars [mwrccars.at] | Xray [teamxray.xom]
---