January 22, 2019
The fourth and penultimate round of the popular Mibosport Cup was held this past weekend in Hrotovice, Czech Republic. The first round after the Christmas break attracted 215 entries from eight countries to battle it out in the multiple electric on-road and off-road classes. The weekend kicked off with lots of practice on Friday followed by Saturday's racing. In Touring Modified Zdenko Kunak was one of the pre-event favourites and he prove everyone right although, things were pretty tight after the controlled practice. However after taking the TQ he also brought home the win after the finals. Oliver tried everything to keep in touch but his efforts didn't pay off as the young man had to settle for 2nd overall. Matej Sulc lacked pace in the finals and rather competed with Kuba Simurda right behind him. After all he managed to stay on his 3rd position. Kuba Simurda finished 4th and Radek Flek came in 5th.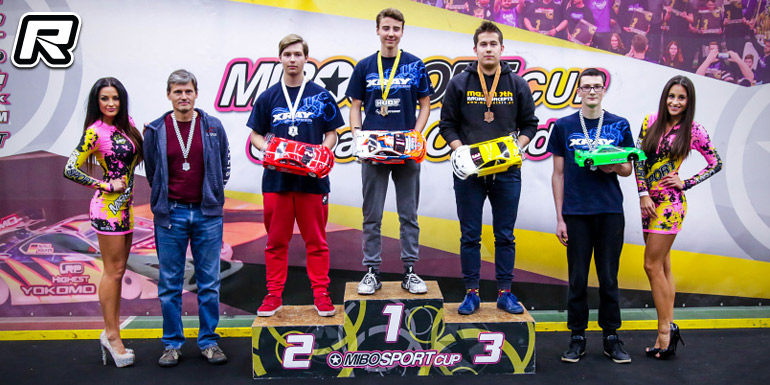 Stock LRP looked like smooth sailing for young Oliver Havranek, but this only lasted until Q3 when Simon Horak upped his past. Qualifying second, he had a pace to at least put some pressure on Oli and that was exactly what he did. After A1 and A2 both drivers had one victory each and the final run was the decider but Oliver kept his cool and took the overall victory. Simon became the runner up and Lukasz Mach secured a top 3 result for him as well. Ales Pelikan finished 4th in front of Radko Cernohous.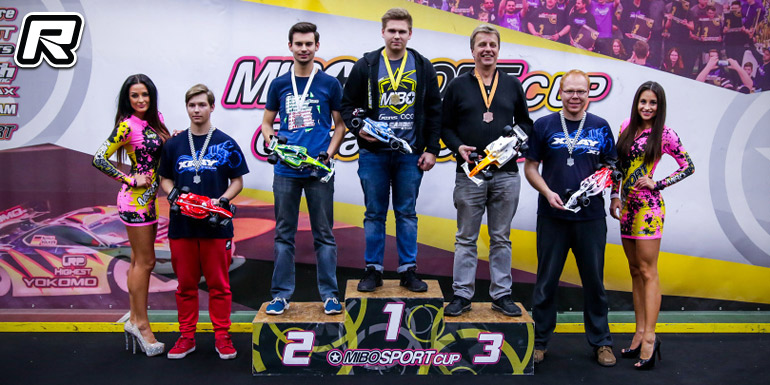 In the Formula class Lukas Hoch had to feel some relief after the qualifiers. His biggest opponent, Andres Stiebler, only landed on the 5th position. Such a comfortable gap, but not for a long time. Andres made it up through the field, but it was not enough to get better than the 2nd place. So, Lukas won overall as Thomas Dvorszky finished in 3rd with Simon Horak and Ales Horak behind.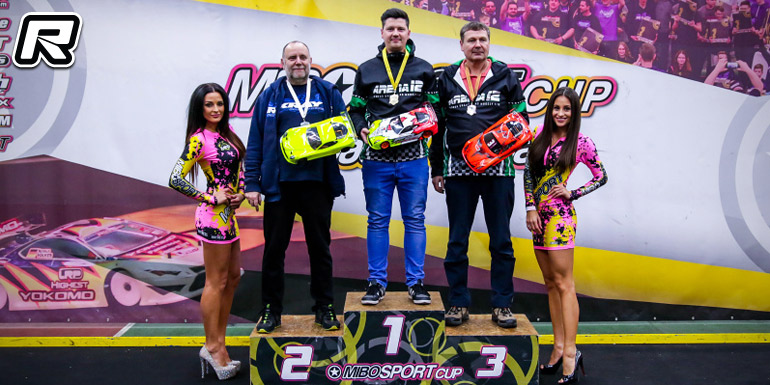 1/10 GT Pancar saw one huge carnage taking five minutes in each run. From all these pains it was Martin Zvara who emerged with the triumph. Igor Liptak had to give up his TQ position and satisfy himself with the 2nd spot. Miroslav Jurenka had a good run making 3rd place and Radovan Konopik found himself on the 4th spot as Martin Helbich finished 5th.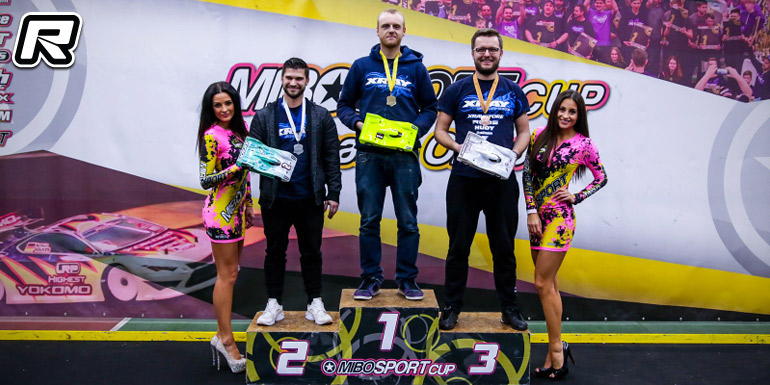 Even though 1/12th class was more attractive and tighter than usual, nothing unusual happened at the end. Tomas Liptak showed his sense for efficiency and converted only three finished runs into a precise victory. Riccardo Bellia from Italy showed a good pace and finished 2nd in front of Marcel Dostal. Martin Zvara took the unfortunate 4th place and Ales Pelikan was 5th.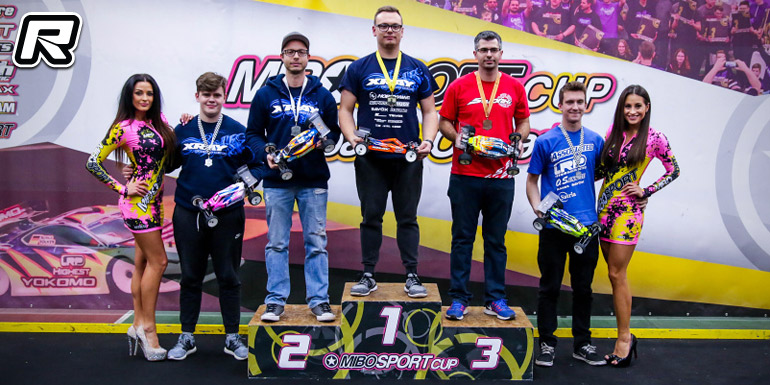 In Buggy 2WD Modified Martin Bayer, coming fresh from a win at the GPMK the week before performed a confident drive and lead through the whole race. Nothing more than victory could have been reached. Hupo Hönigl saw himself coming for the runner up spot in front of his Austrian mate Martin Wollanka. Adam Iszay finished 4th in front of Ales Bidovsky.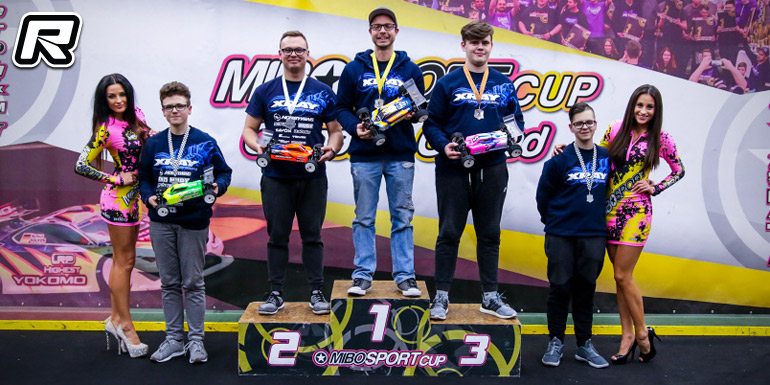 The first two drivers from the 2WD Mod class fought for victory in 4WD buggy and finally they switched their order. Hupo Hönigl kicked himself up on the top the podium in front of Martin Bayer. Behind them there was a fight for 3rd position. Adam Iszay was the most successful driver in reaching this aim and took the podium home. Max Götzl managed at least a 4th spot and Zsolt Bajusz finished 5th.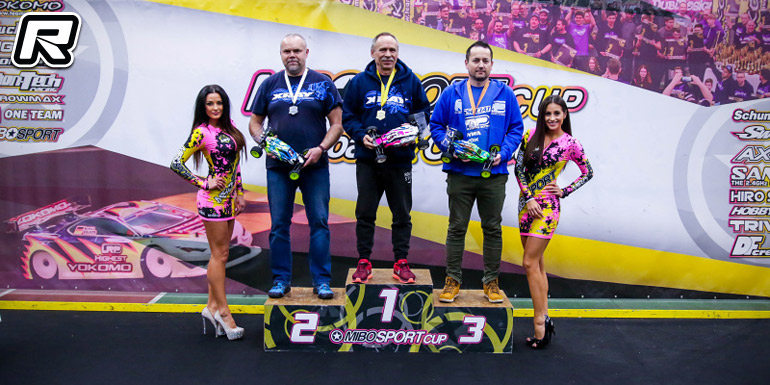 The slower 2WD Stock Buggy class was dominated by Juraj Hudy. Behind him there was a fight between Martin Minyuk, Pepa Vich and Kuba Krus. Finally, Martin became runner-up as he had the best starting position. Pepa Vich grabbed at least a 3rd place and Kuba Krus came in 4th in front of Otto Götzl.
Source: Mibosport [mibosport.com]
---