January 16, 2019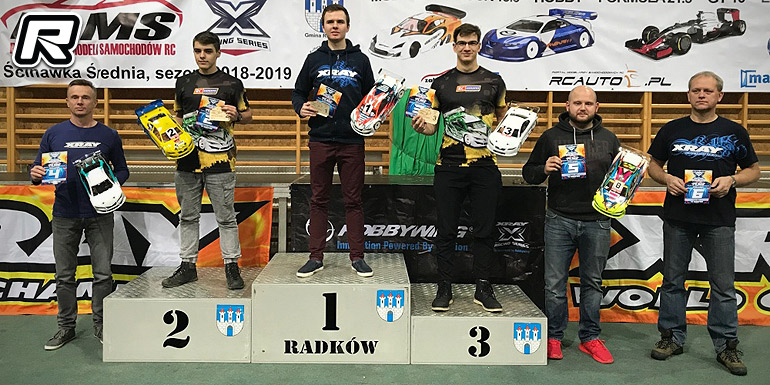 The fourth round of Polish PLMS Xray Racing Series was held in Scinawka Srednia recently. The schedule saw five rounds of qualifying followed by triple mains for everyone. The track was laid out with black high-grip carpet and the perfectly flat surface made for some quality racing. In Modified, Jirka Vysin made his comeback to RC racing in style and took the overall win from Jakub Michalski and Jarosław Siwek, all piloting Xray cars.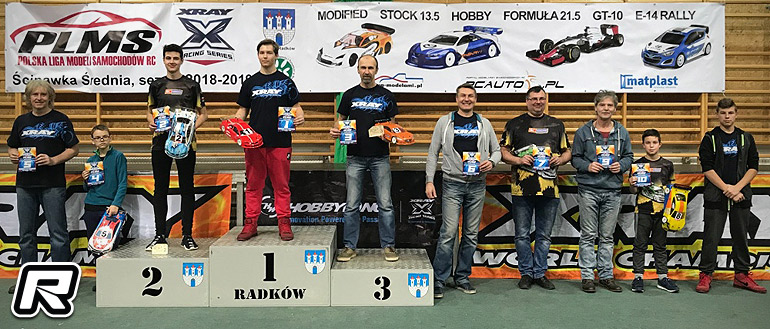 In Stock, Simon Horak excelled and took the win. Dawid Klosinski and Marek Kusiakiewicz joined him on the podium in 2nd and 3rd, making it another all-Xray podium.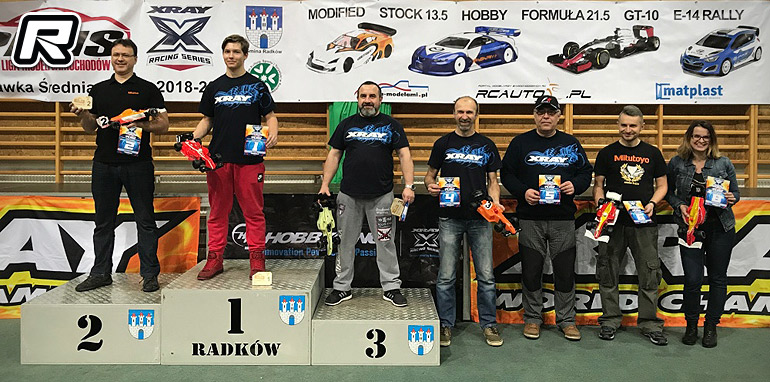 In Formula, Simon Horak took his 2nd win of the day with his Xray in front of Tomasz Szymanski (Xray) and Przemysław Cygan (Xray).
Source: Xray [teamxray.com]
---