January 4, 2019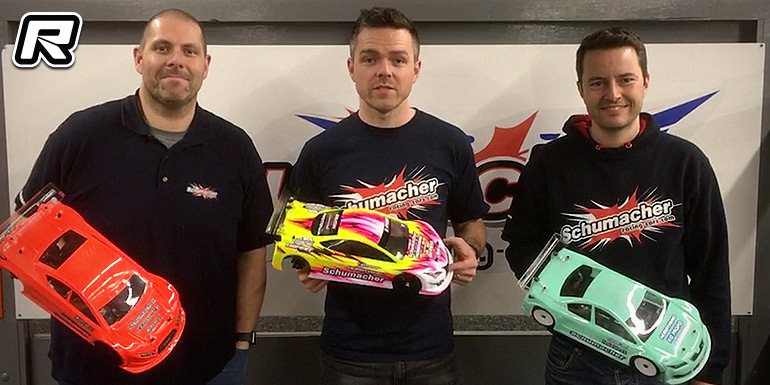 The Schumacher GP Series round 2 was held at MB Models last weekend. A full entry of racers to the maximum capacity MB can hold split between GT12 and Touring cars. GT12 would run on Contact green stripe control tyres and Touring on Sorex 28RK's ensuring a level playing field for all the drivers. In Touring Cars Schumacher's top man Olly Jefferies was a class above all day, he led the way with a TQ and comfortable victory. Schumacher's Marcus Askell and Chris Ashton would battle out for the 2nd and 3rd spots. It was Marcus who came out on top in the final by just .184 of a 2nd. A big shout out to youngster Morgan Thompson who had a great run to 4th from 5th on the grid.
Touring Cars final results:
1. Olly Jefferies
2. Marcus Askell
3. Chris Ashton
4. Morgan Thompson
5. Thomas Gill
6. Sam Law
7. Steven Swan
8. Garry Plant
9. Scott Scholey
10.Joe Hawnt
In the GT12 class the racing was super close, helped by all the drivers running the same Contact control tyres. Schumacher's Andy Murray was the class of the field taking 3 of the 4 qualifying rounds. Not too far behind was Adam Mackman with his Atom with Nathan Goodban lining up third on the grid. The A-final was very close with Andy just heading out Adam by over a second with Ben Elliott making up 1 spot claiming 3rd on the podium and an important Chocolate prize for the ride home.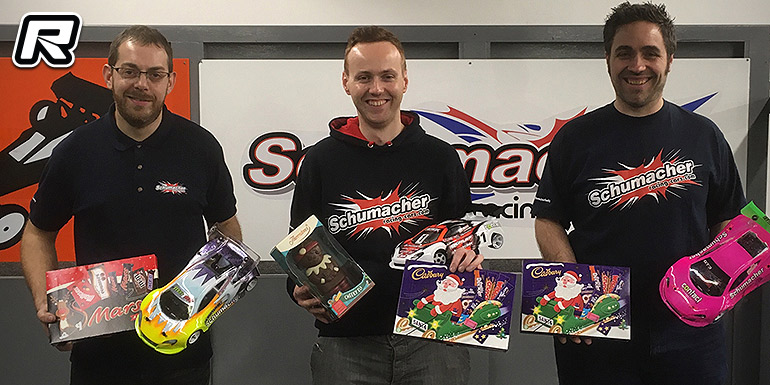 GT12 final results:
1. Andy Murray
2. Adam Mackman
3. Ben Elliott
4. Nathan Goodban
5. Arran Turner
6. Josh Coult
7. Peter Hastings
8. Mark Barford
9. Kenneth Rogers
10.James Gallagher
The Schumacher GP at MB Models round 3 is on the 20th April, entries available here. www.centralbooking.org
Source: Schumacher [racing-cars.com]
---