January 8, 2019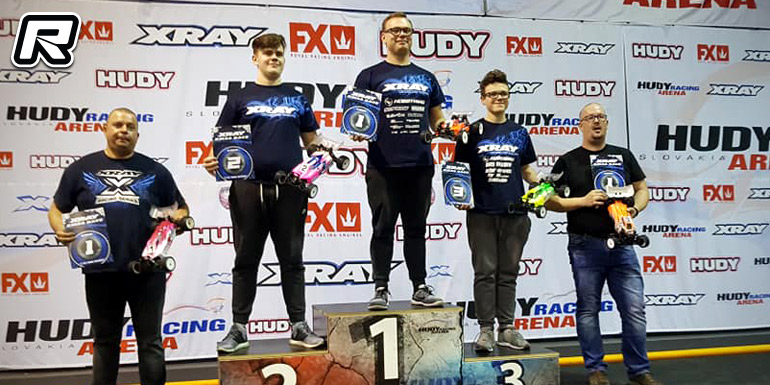 The Xray Xmas Race was held just before new year at the Hudy Racing Arena in Trencin, Slovakia. The schedule saw open practice on Friday with Saturday being race day being Saturday. The qualies started with Martin Bayer on the top in both the 2WD and 4WD Buggy classes. In 2WD Adam Izsay put also his best run in the Q1, as Martin did. Max Götzl was trying some changes on his car in the Q2, but it took him until Q3 to extract the maximum out of it, just missing the 2nd place by 0.5s. So in the end it was Adam sitting on the 2 spot on the grid behind Martin and in front of Max. In 4WD it was again Martin 1st followed by Adam in 2nd and Max in 3rd.
The finals went great to Martin's favour, as he took the overall wins in 2WD and 4WD right after the opening two A-mains. In 4WD the 2nd place was decided after A2, as Adam took 2nd in A1 and also in A2. Max would try to win the final main to take the 2nd, but he was missing too much speed in the 4WD class and finished 3rd overall behind Adam and Martin, making it an all-Xray podium.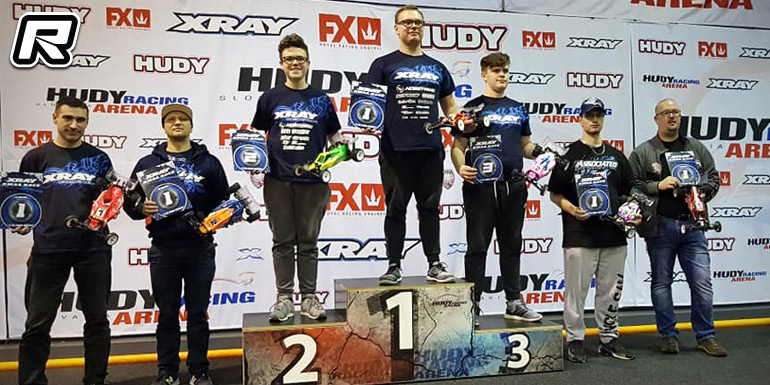 In 2WD the fight for the runner-up spot was on between Max and Adam and ultimately it was Max who would hold the upper hand, leaving behind Adam in 3rd as Martin took the win for another Xray 1-2-3.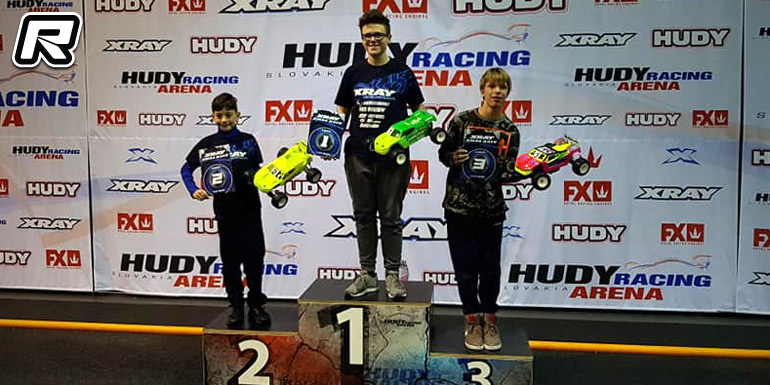 In the Stadium Truck class Max Götzl was flying, taking the TQ and win from Fillippo Domanin and Kuba Krus (all Xray).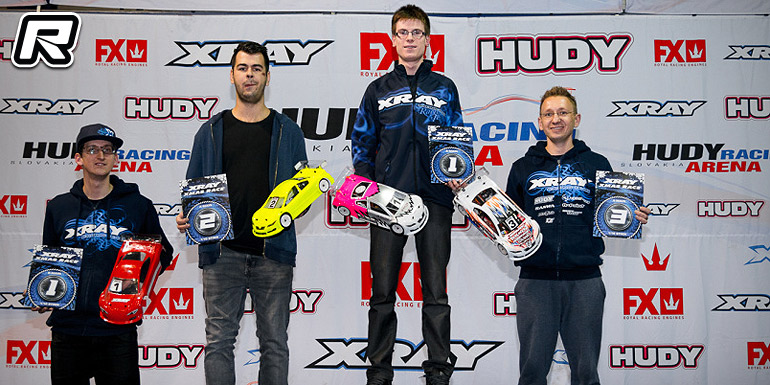 Over in the Touring Stock class Jakub Rozycki was the man to beat as he took the overall TQ ahead of Zdenko Kunak and Martin Hudy. In finals, each final had different winner but eventually the top 3 remained the same as Jakub Rozycki lead an Xray 1-2-3 with Zdenko Kunak coming in 2nd and Martin Hudy finishing in 3rd.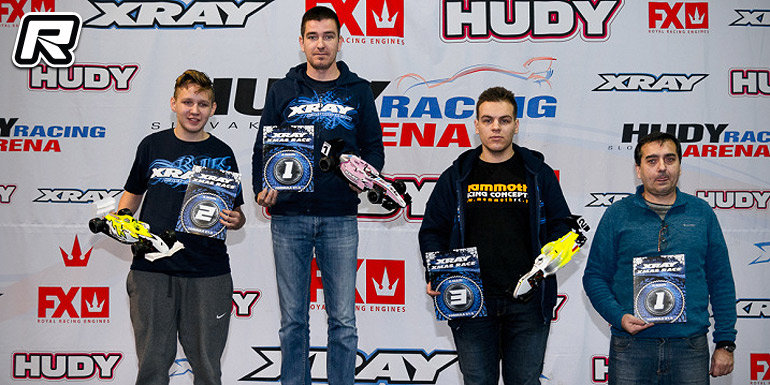 In 1/10 Formula, Balint Rajki was the man of the show as he took the overall TQ and then went on to win all three A-main legs. Mark Valent and Krystian Kopacki came in 2nd and 3rd respectively.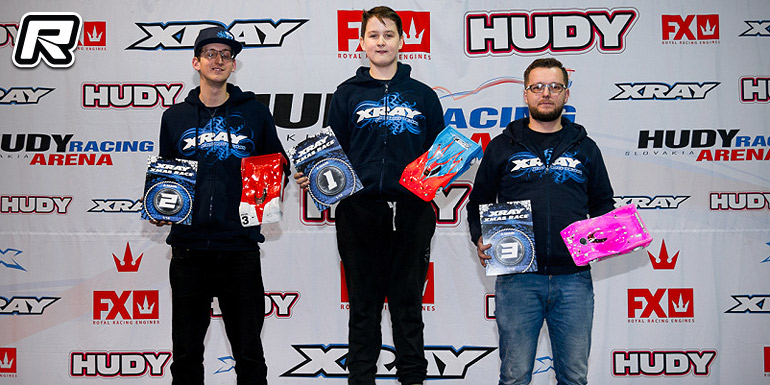 In 1/12 Branislav Panak took a pretty easy TQ and then cruised to the overall win from Zsolt Kalnay and Marcel Dostal, all running Xray cars.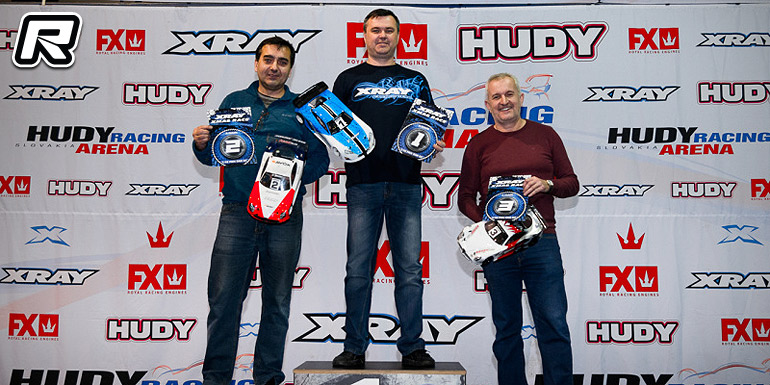 In 1/10 Pan Car, Vladimir Viskup took a close TQ ahead of Rudo Kadlecik. The same duo fought closely for the win but in the end Vladimir took the overall victory from Rudo in 2nd. Miroslav Hagas rounded out the all-Xray top 3.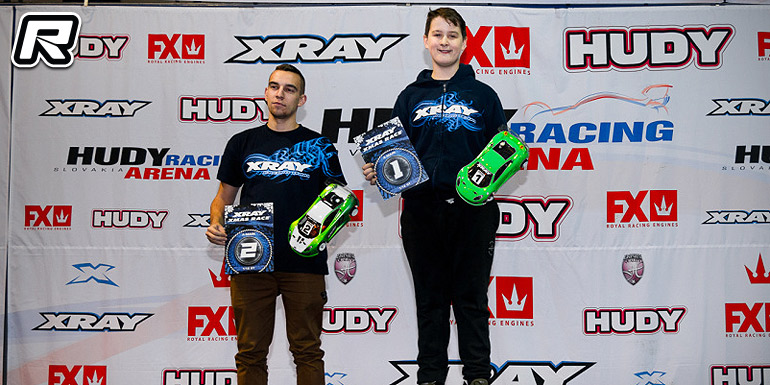 In 1/12 GT, Xray pilot Branislav Panak took his second TQ and win of the day as Mateusz Tutaj (Xray) came in 2nd.
Source: Xray [teamxray.com]
---