February 26, 2019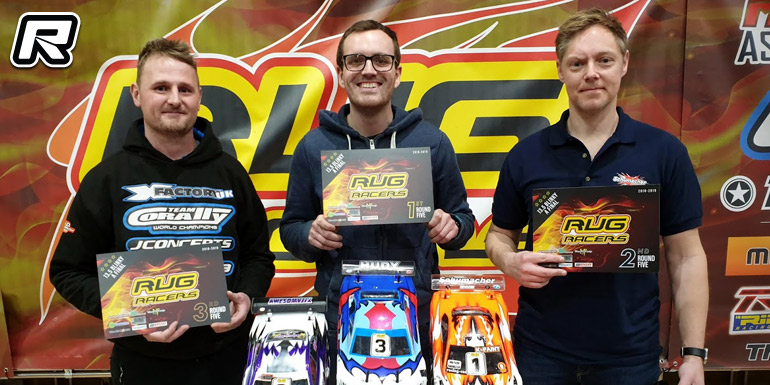 The fifth and penultimate round of the 2018/19 RugRacers series was held last weekend. The 13.5 Blinky Touring championship is set to go right to the wire. Paul Pinkney took the FTQ to make the finals really interesting, Ashley Wiffen would line up 2nd ahead of Tony Broad in 3rd with both drivers needing to maximise their scores for the championship. After two thrilling legs Tony came through to take the victory with Paul 2nd and Ashley 3rd. The championship going down to the last round to decide the 13.5 blinky championship where qualifying position could be crucial for the final outcome.
In 17.5 Blinky Vasiliy Siminov continued his impressive performances to again lock out FTQ ahead of Matt Worton and Dani Young. The finals would run a prefect lights to flag victory for Vasiliy with Phil Randall coming home in 2nd place from 8th on the grid and Stephen Smith from 10th place to round out the podium. The final result would also see Vasiliy take the championship with one round to spare.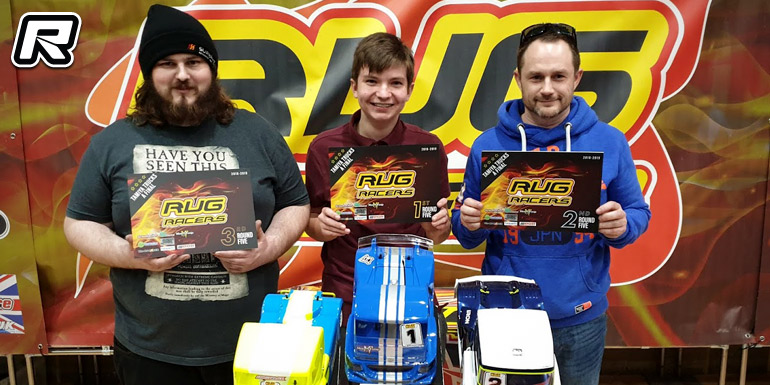 Trucks were out next with championship winner, U17 Adam Southgate stamping his authority across qualifying going fastest in three rounds with Ethan Southall (U13) taking one. The finals would see two lights to flag victories but not without many incidents shuffling the order a bit, although they made for close finishes. Ultimately it was Adam Southgate with newcomer Chris Kemp coming in 2nd ahead of Kyle Hill pushing down 3rd place man Chris Seamen.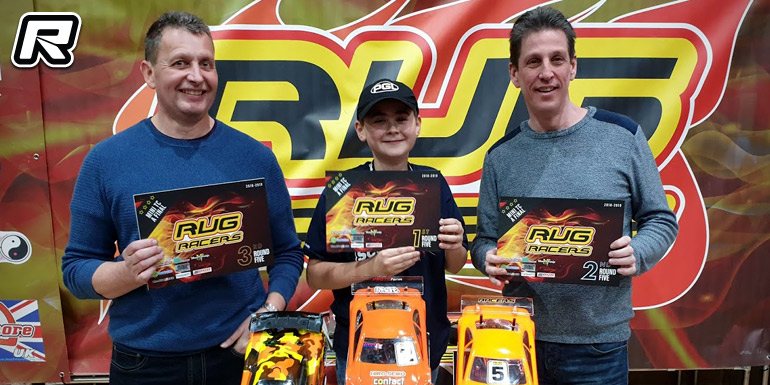 MTC was first out to track with another full field of drivers, Champion Mark Young would be looking to build on his recent success but would have no easy ride with Remo Casadei and young Joseph pushing him hard. Remo would be the man to take FTQ ahead of Joseph and Mark. Over the finals both front runners hit trouble but that didn't stop the youngster Joseph Moore from taking both legs to take the win with Graham Coulter coming in 2nd and Ian Smith locking the final place of the podium.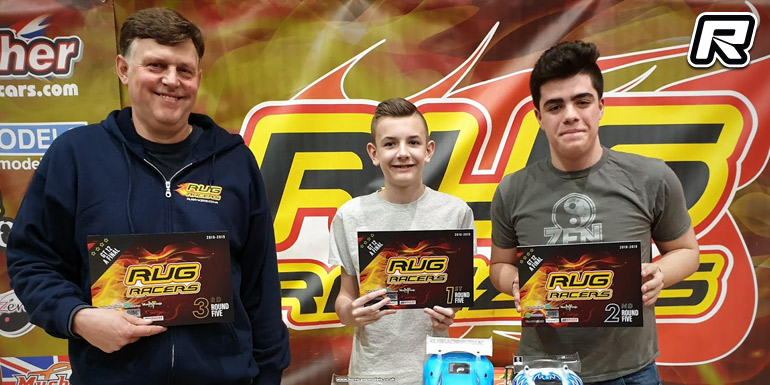 The GT12 championship was also resolved with Owen Smith out to stretch it further. Qualifying would see Owen take pole ahead of Jake Vincent (U17) and his sister Darcie Smith (U13). The finals would see Jake take the overall victory ahead of Owen and Nick Upton up from 5th. The series returns for the final round on the 17th of March along with the prize giving and lollipop throwing.
Source: The RC Racer [thercracer.com]
---