February 27, 2019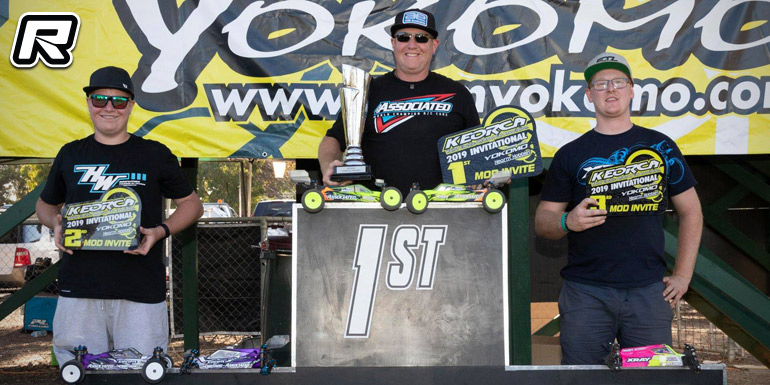 The 2019 Keilor Invitational Race was held in Melbourne, Australia last weekend. Australia's outdoor version of the Reedy Race, the Keilor Invitational, has been held since 2014 with the top 10 1/10 Off-Road Modified and Stock racers from around the country racing head to head against each other over five rounds of 2WD and five rounds of 4WD for the overall Invitational title. In addition to the Invite classes, Open classes are offered with the winners receiving automatic invite to the following years event, and a junior 2WD class is also offered for the stars of tomorrow. The 2019 event had hot summer weather throughout the event, resulting in a naturally grooved track. The layout for this event was fast and flowing, with a huge tabletop to quad jump that required timing to navigate and proved decisive in the race results. Around 160 entries were received in total, with racers travelling from all around the country.
In the Modified Invite class and with 2018 winner Kyle McBride unable to attend, the class was wide open with several younger racers in the field showing their class and maturity to figure strongly. After the 2WD portion, 14-years old Sydney racer Lachlan Donnelly was in front by one point over 3-time winner Ray Munday, taking two wins each with 14yo Jordan Isergin taking the other heat. 4WD day saw Ray and Lachlan go head to head again, with the event going down to the final race. Ray was able to take the overall win and his 4th title from Donnelly, with Tasmanian racer Brady Anthes 3rd and 13-years old Lachlan Munday making a comeback to place 4th overall after taking a heat win with FTD, with Jordan Isergin 1point behind in 5th.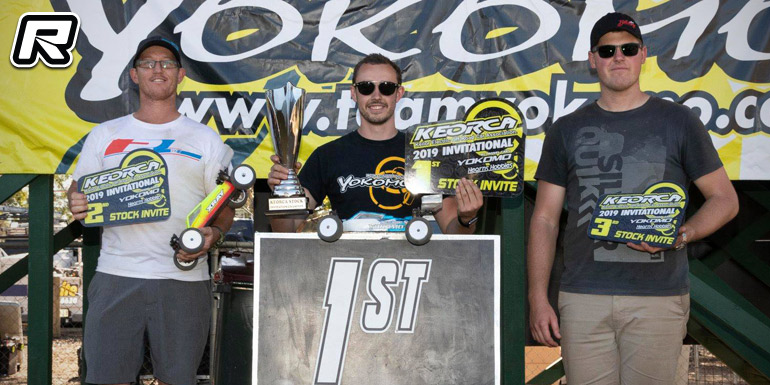 In the Stock Invite class, 2018 winner Matt Parsey made the trip from QLD to defend his title, but after day one of 2WD it was local Luke Chmielewski who led after a topsy turvy series of finals with no clear dominant racer. That all changed on Sunday for 4WD day, when Rob Jones took four straight heat wins to seal 1st place overall from Mark Clews and Ben Cribbin, Parsey just missing the podium with a 4th. The placings were close with 3rd to 6th separated by just two points after ten rounds of racing.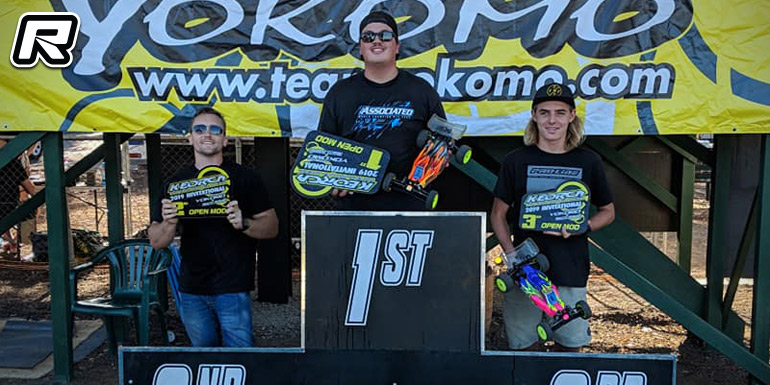 In 2WD Modified Open and with everything to prove, Andrew "Aussie Builds" Selvaggi and Cameron "CamZam" Zammit battled it out for TQ, Selvaggi took 1st blood with TQ and led for the first three minutes of the single final until a crash gave Cam the lead which he held to the end with a 5-seconds win over Selvaggi. In 3rd place was young Queensland racer Troy Milton, very happy after travelling so far for his first run at Keilor.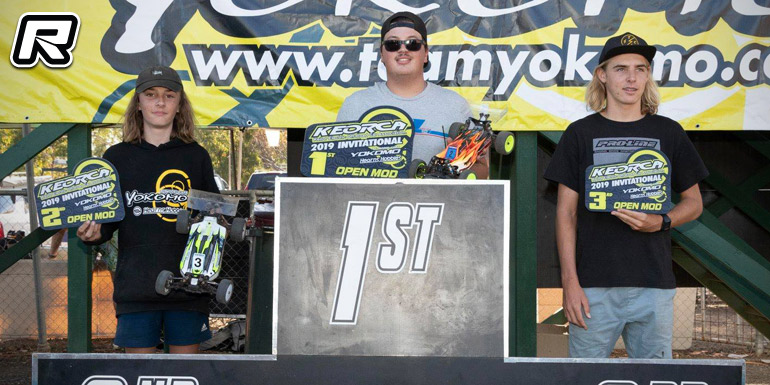 In 4WD Modified Open and similar to the 2WD class, qualifying was a battle between Selvaggi and Zammit, with Selvaggi taking pole. Selvaggi led for the first few laps before a crash, Zammit then taking control for the rest of the race and Selvaggi taking a DNF. 2nd place was taken by young South Australian racer Damon Davis-Perry, with Milton again claiming a podium.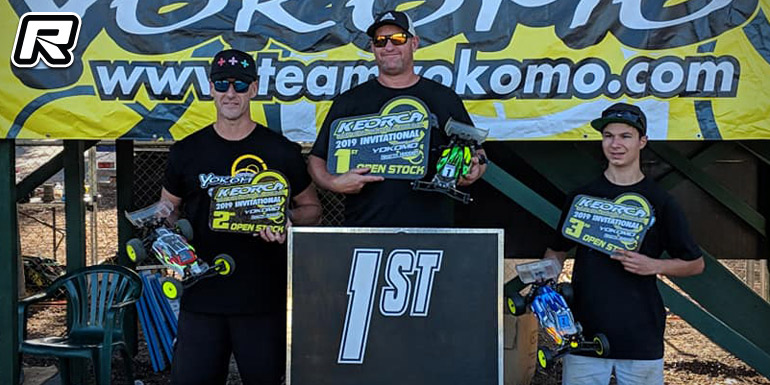 2WD 17.5 Open was the biggest field of the weekend, with 40 entries all racing for a place in the 2020 event. Jay Bloss took a well deserved TQ after strong recent showings, with Nathan Facciol a popular 2nd and multi-time stock national champ Scott Giles 3rd. The final was a memorable one, with Bloss making a mistake on lap one dropping back to 6th, giving Scott Giles the lead. Bloss methodically worked through traffic before an uncharacteristic error by Giles allowed Bloss to re-take the lead. The two battled for the lead until the last lap, Bloss taking his first win from Giles and Facciol a very happy 3rd in front of 9-yo racer Camden Camilleri who continues to impress.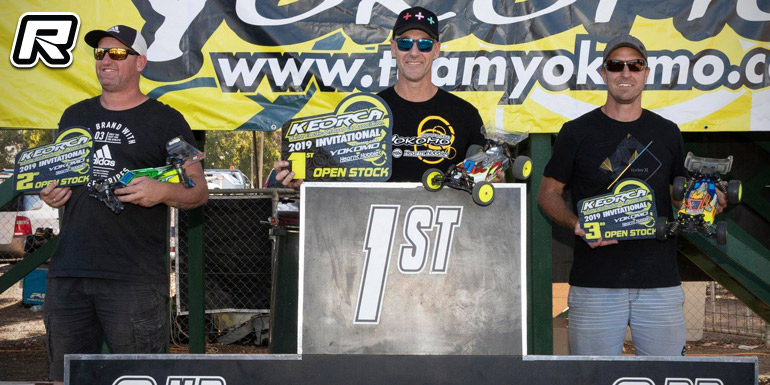 4WD 13.5 Open saw another big field, Bloss again took TQ from Facciol with 9-years old sensation Jak Parsey 3rd from Scott Giles. In the final Bloss got a good start and held the lead for six laps until Parsey took the lead and started to pull away. Unfortunately for Jak a small incident led to a broken front end, Jay retaking the lead momentarily before Giles made his move and held on for a 3-seconds win and a place in the 2020 event. Bloss took 2nd with Paul Slifka 3rd, Facciol 4th and fast girl Shelby "Shelbinator" Bloss taking a very popular 5th place.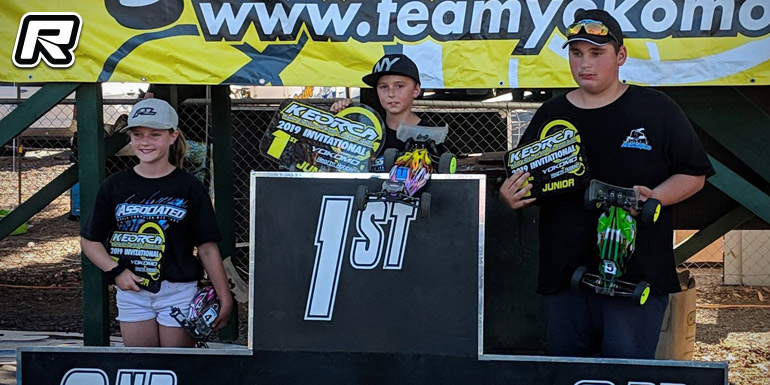 18 junior racers entered for the 2WD Junior class, all under 16 running 2WD 17.5 buggies. Keilor has pushed the junior class very heavily and this has resulted in many new racers, and for this event entries were also received from interstate. 9-yo Jak Parsey took TQ from 11-yo Shelby Bloss, with Adam and Caden Simpson 3rd and 4th on the grid from Robert Holliday. The entire pits crowded the track for the finals, with IFMAR worlds commentator Chris Mitchell commentating for additional atmosphere. The B-final was won by Amelia Facciol. The A-final saw Jak Parsey stretch out a 20s lead and hold it for the win from Shelby, Robert Holliday a great 3rd and 9yo Angus Brown improving from 8th to 4th.
Thanks to Ray Munday for the report. Images: Mozzed Video and Photography
---