February 4, 2019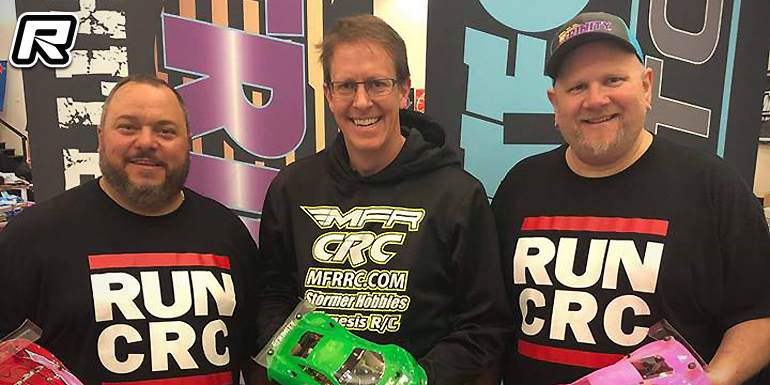 Last week's 2019 Snowbird Nationals saw the running of the growing GT12 class with CRC's Brian Wynn taking the overall TQ after the qualifiers, leading the 29-car field. In the A-main, Charlie Menard, team leader for the Menard Factory Racing (MFR) effort, harassed Wynn, sneaking his CK25 past Brian to take the A-main victory. Charlie was super fast all weekend and despite having to put up with his pit buddies John Wiita and Kevin Van Ert for a full week, he was able to clear his mind and focus, taking the win in GT12. Colorado CRC teammate Mario Ficco mounted a broom to his CK25 making it a CRC sweep of the podium.
The Stock Can-Am class for 1/12th scale, a category that has very few tuning and tweaking options, saw Jeff Dayger taking the TQ and win in front of teammate, Kevin van Ert.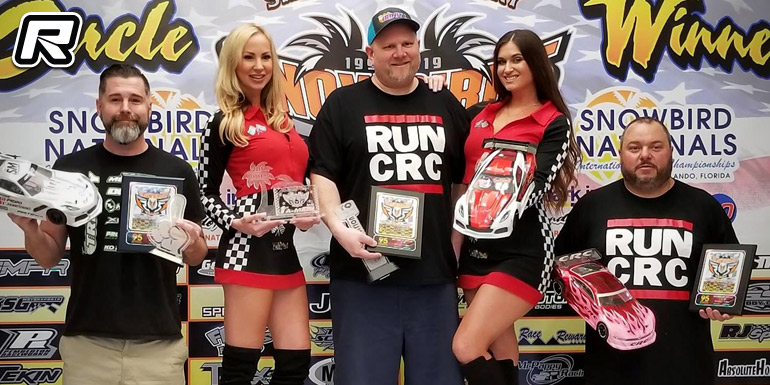 The World GT-R class turned out to be another Brian Wynn benefit race. The CRC race team manager has been in a small slump lately. However, at the 2019 Snowbird Nationals, Brian had CRC tuned up and running strong. Wynn took all four rounds and the A-main victory. In some of the later rounds, Speedmerchant pilot, Steve Boice gave Brian fits, leading qualifiers for a good portion only to have Wynn steal the qualifier late in the race. Going into the A-main, it seemed that victory could go either way as the top 2 had separated themselves in qualifying from 3rd place qualifier, Roche pilot Wayne Gerber. When the horn went off, Brian had his rubber tire rocket rippin'. Wynn was able to build a small gap and take the victory with Boice right there in 2nd. Mario Ficco would round out the podium.
Source: CRC [teamcrc.com]
---