February 12, 2019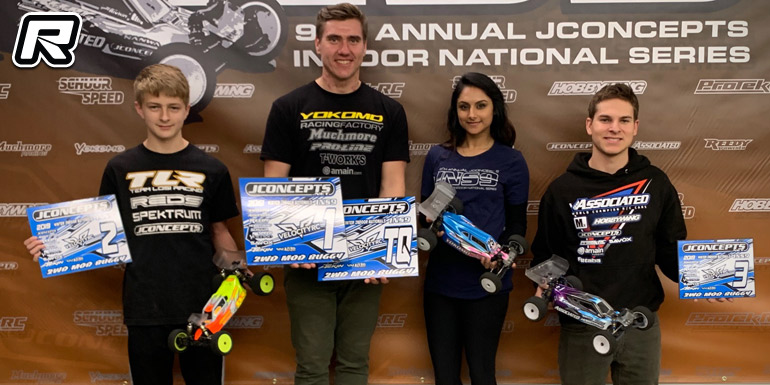 The first stop of the 2019 JConcepts Indoor National series was held this past weekend at Team Velocity R/C, just outside of St. Louis, Missouri. The event brought in over 350 entries and after all three rounds of qualifying were complete on Saturday, it was Yokomo's JP Richards taking the overall TQ honors in both the highly competitive 2WD and 4WD Modified Buggy classes. In 2WD Modified Buggy, JP would keep his momentum going after qualifying by taking the convincing wins in A-mains 1 and 2, while leading every lap of both races to score his first title of the weekend.
2WD Modified Buggy top 3:
1. JP Richards – Yokomo/Muchmore/Muchmore/Muchmore
2. Mason Fuller – TLR/Reds/Reds/Reds
3. Spencer Rivkin – Team Associated/Hobbywing/Hobbywing/ProTek
In 4WD Modified Buggy, JP also made quick work of his competition y taking the wins in the opening two A-mains to take his second Title of the weekend!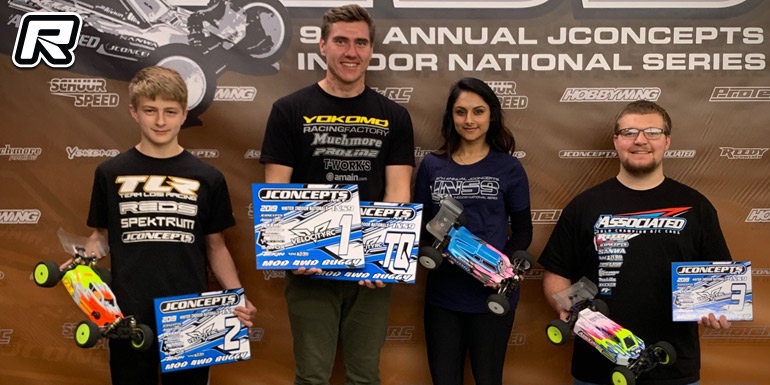 4WD Modified Buggy top 3:
1. JP Richards – Yokomo/Muchmore/Muchmore/Muchmore
2. Mason Fuller – TLR/Reds/Reds/Reds
3. Cole Tollard – Team Associated/Reedy/Reedy/Reedy
Source: Muchmore [muchmoreracing.net]
---