February 27, 2019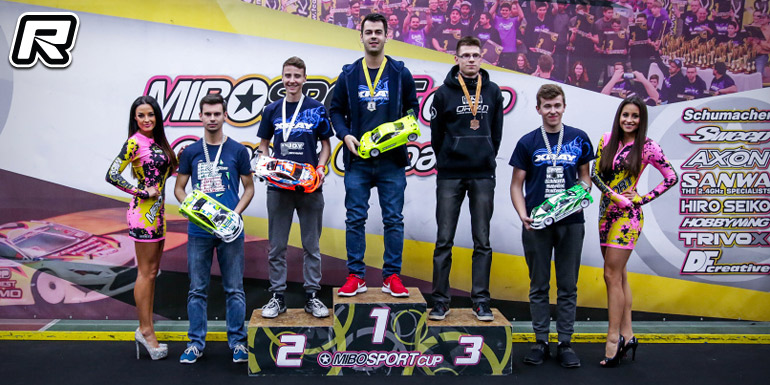 Last weekend's round 5 of the 2018/19 Mibosport Cup not only saw the running of several electric off-road classes but also attracted a bunch of on-road racers to come out and compete. The record entry meant controlled practice had to cut short to allow for a reasonable ending of the day. Following the free and controlled practice on Friday things got serious on Saturday. In the Touring Modified class full things went up and down for the drivers with the challenging track layout meaning things mixed up quite a bit throughout the day. However, the top of the field remained the same as Zdenko Kunak secured the TQ position and brought home a deserved win. Oliver Havranek managed to stay in Zdenko's slipstream to finish 2nd. Right behind him it was Jakub Rozycki from a storming Andreas Stiebler and Matej Sulc.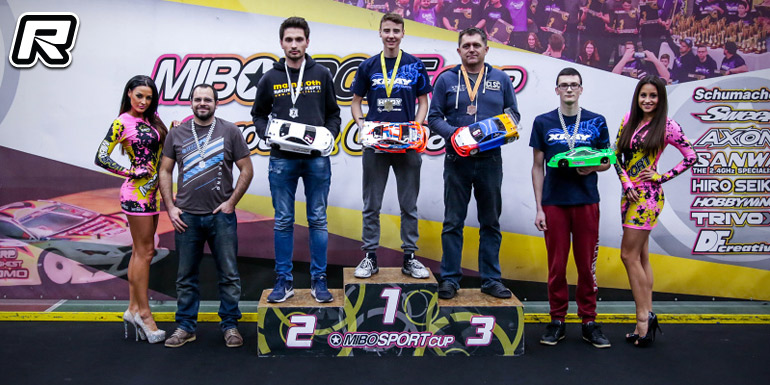 In the Stock class Oliver Havranek had to fight with fast drivers from Poland. Mostly it was Blazej Orlowski who had a great setup and was able to keep the gap to Oli very close. However, run by run Oli increased his speed and confidence. Blazej Orlowski had to satisfy himself with the 2nd position and Karel Kratochvil took the 3rd spot. Marton Toth brought home P4 right ahead of Radko Cernohous.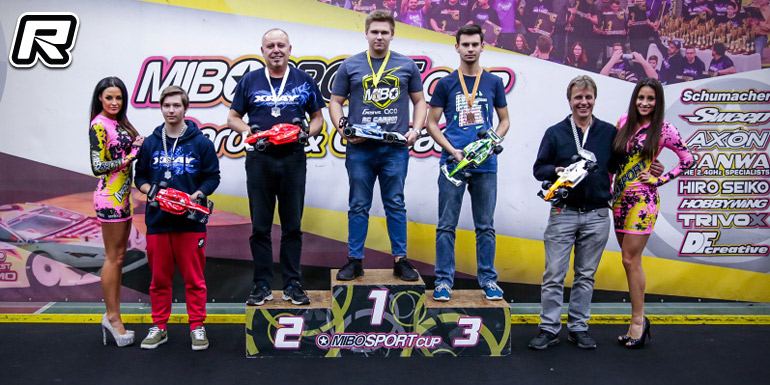 In the Formula class Lukas Hoch did not have a clear view from his cockpit so to speak. Andreas Stiebler took the TQ position, but did not manage to stay ahead of Lukas. His main rival passed him in each final and secured the overall victory. Herbert Weber finished 2bd and Andreas Stiebler came in 3rd. Simon Horak crossed the line in 4th overall and Thomas Dvorszky completed the top 5.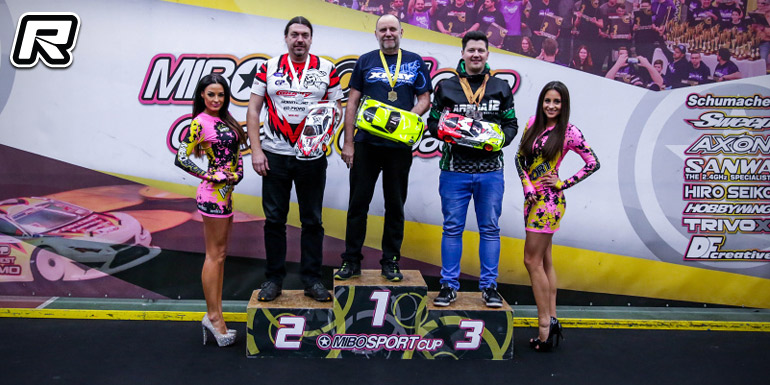 1/10 GT Pancar saw Igor Liptak continuing the strike of the Liptak family. Finishing 1st in A3 secured him the victory, the first two finals however came to Roman Krejci and Martin Zvara. When the dust had settled Igor took the win in front of Roman and Martin. Marek Helbich finished 4th and Radovan Konopik came in 5th.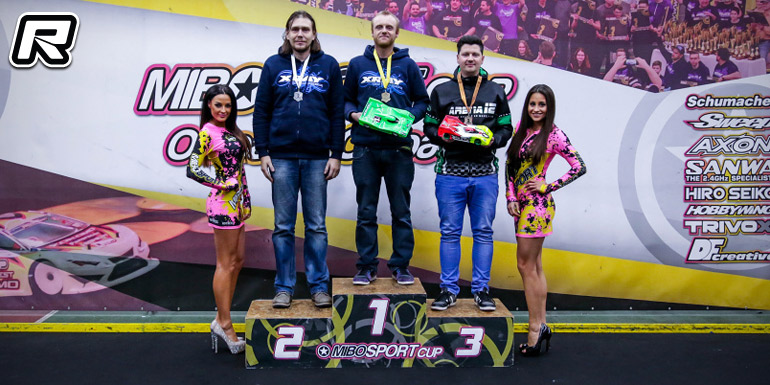 1/12 Pancar saw Tomas Liptak dominating his favourite class as usual. Vitezslav Hola was able to move forward in the final standings and finished right behind Tomas. Martin Zvara ended up in 3rd and in front of Branislav Panak and Marcel Dostal.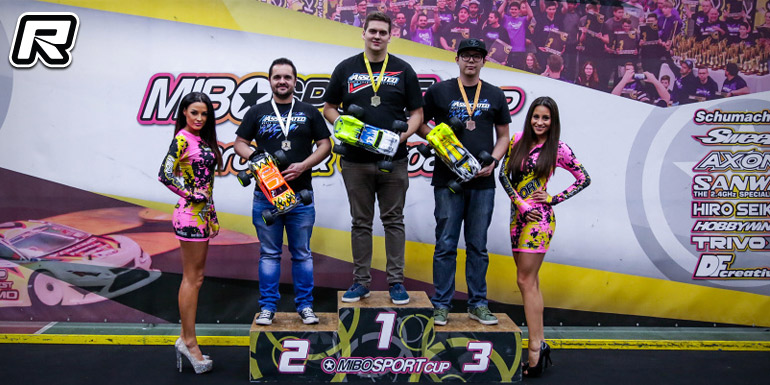 Over in Stadium Truck Phillipp Märzinger was the fastest guy in the class. Christian Wukonig took one victory in final heat, but it was not enough to get more than the 2nd overall spot. Rene Levetzov finished 3rd.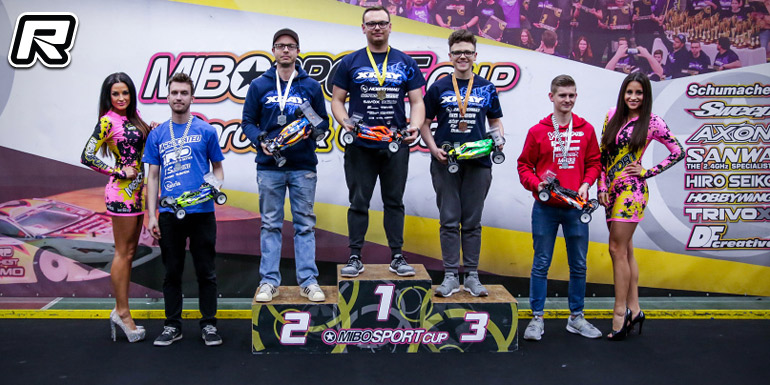 Almost sixty drivers competed in the 2WD Buggy class making it the most popular class this weekend. Martin Bayer took the TQ and at the end the overall victory as well. Hupo Hönigl on the 2nd place pushed very hard, but none of his trying was enough to bring him up in the final order. Max Götzl finished 3rd in front of another Czech ace Ales Bidovsky. Bartolomiej Zambrzycki crossed the line 5th overall.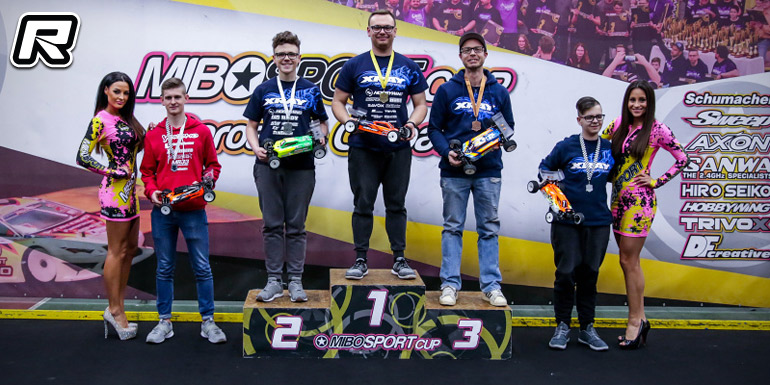 Similar to 2WD Buggy, Martin Bayer stood on top of the 4WD field. This time Hupo did not cover his back as Max Götzl proved great performance and started 2nd. The situation remained unchanged even in finals. Martin won both main buggy classes, Max finished right behind covering 3rd placed Hupo Hönigl successfully. Bartolomiej Zambrzycki moved himself up to 4th spot in front of Zsolt Bajusz.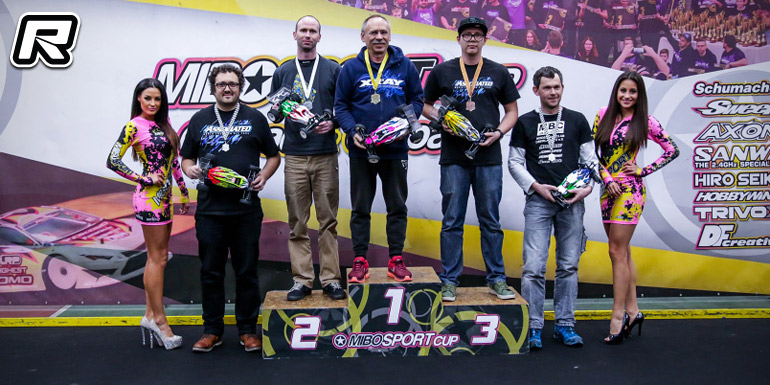 The 2WD Stock Buggy class with control motors was finally starting to expand. This time 20 drivers arrived to attend. Jura Hudy was on point from the early beginning. He managed to win two final legs and finally reached the victory. Arnold Lorenz became runner-up and Rene Levetzov completed the top 3.
Source: Mibosport [mibosport.com]
---