February 20, 2019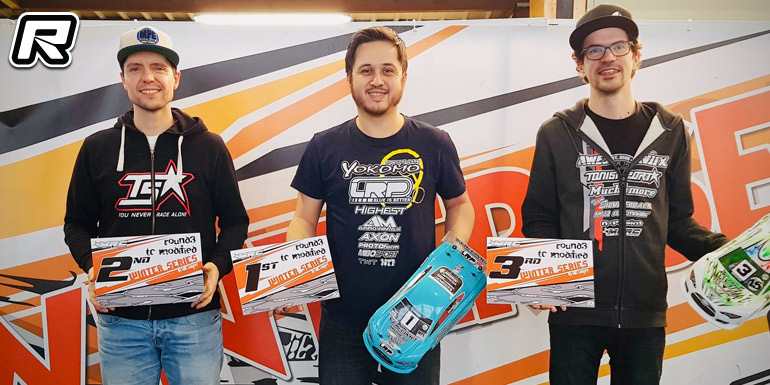 The third round of the MRC Longwy Winter Series was held at the French MRC Longwy club this past weekend in the usual classes of Touring Modified, Expert Stock, Stock and Formula. 80 entries made for some competitive racing and in the Touring Modified class it was Yokomo's Ronald Völker with the TQ from Awesomatix driver, Loic Jasmin. In the opening two A-mains Ronald and Loic shared a win each but in A3 Ronald would seal the bag to take the day's win from Loic in 2nd and Lucas Urbain (Awesomatix) in 3rd.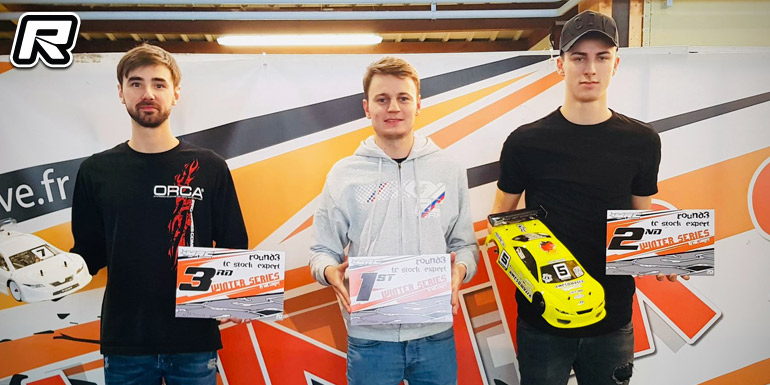 Expert Stock saw Olivier Bultynck (Awesomatix) coming out on top after the qualifiers but after the triple A-mains it was Antoine Brunet with the overall from Hannes Soyke in 2nd and Manual Wagner in 3rd as Olivier had to settle for 6th overall after some troubled runs.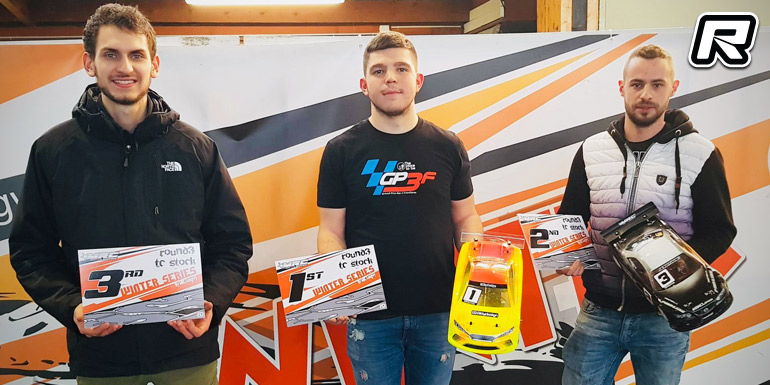 In the popular Stock class it was Etienne Gosse with the TQ and win, leaving behind Sebastien Ribault in 2nd and Emilie Attardo in 3rd.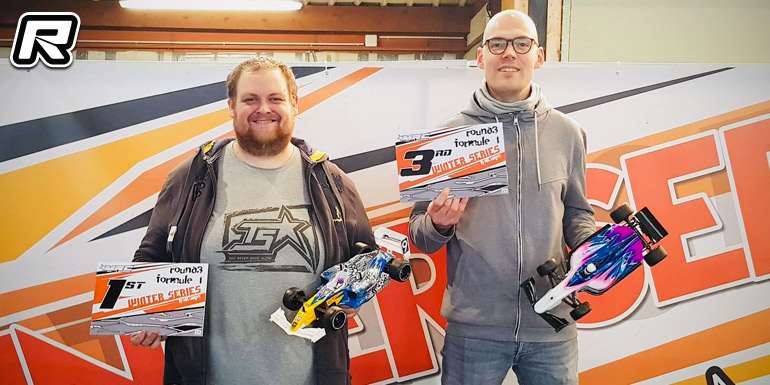 Finally in the Formula it was again Olivier Bultynck with the TQ but again the TQ holder would be denied the win as Jaqcues Libar brought home the silverware from Olivier in 2nd and Andre Klink in 3rd.
Source: MRC Longwy [mrc-longwy.fr]
---