February 14, 2019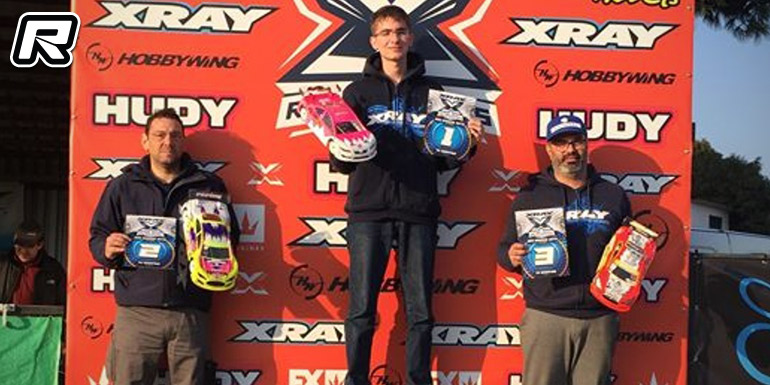 The second round of the Xray Racing Series Greece was held at the Fanatix Racing Track in Athens. Cold but sunny weather made for a great atmosphere and in Touring Modified it was front-runner Dimitris Ioannidis who showed up late due to having to write a chemistry test, however he once again took the top position overall to take the day's win from Nick Nikolakopoulos and a surprisingly improved Chris Kidis who rounded out an all-Xray podium.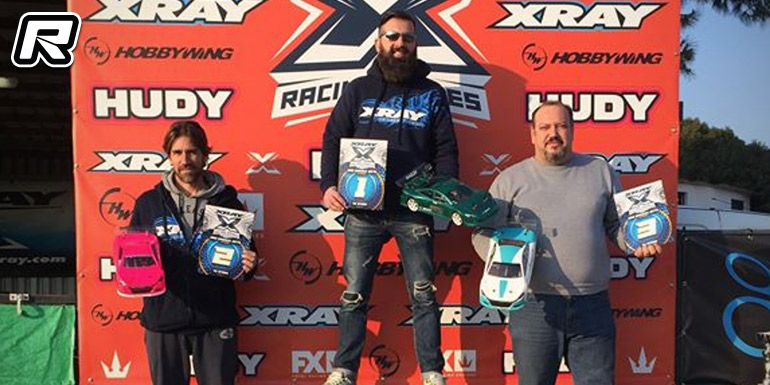 The Stock 13.5T class was the most difficult category of the day with some drivers participating "outlaw" to test for the Grand Final in Slovakia. Dennis Zogogiannis finally came out successful and in front of former champion George Kalantzakis and 3rd placed Ioannis Nerantzis (all Xray), who had some unlucky moments with slower drivers.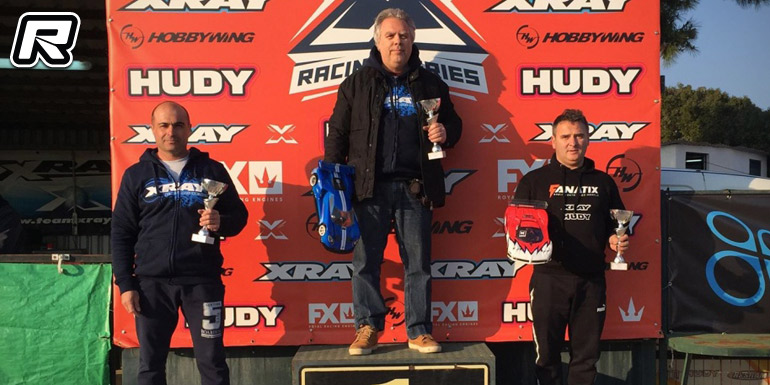 The fast 1/10th GT class was won by Chris Katsigianis (Xray) who left behind Petros Drakopoulos (Xray), who hardly races this class, and returning George Kazoglou (Xray).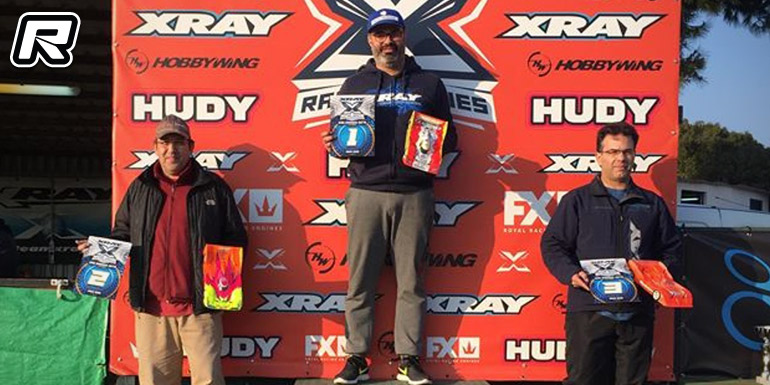 Chris Kidis (Xray) snatched the win in the 1/12th scale category from busy Sotiris Diamantis (Xray) and Alex Savakis (Team Associated) who made his first podium finish. In Formula, very fast Kidis won all legs with his perfectly tuned Xray. 2nd place went to Vasilopoulos (Xray) and 3rd was for Diamadis after some very tough competition.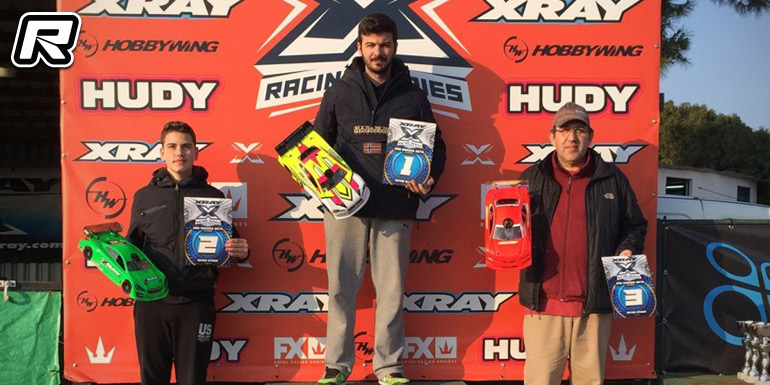 Nitro Stock had a very different format with six rounds of 5-minute racing with the four best to count. Apostolis Zapantiotis (Capricorn) would bring home the win with three 1st place finishes in front of young Manos Kalantzakis (Xray). Sotiris Diamadis (Xray) followed with some glowplug issues as the winner of first round, Ventouris managed a 4th place.
Source: Xray [teamxray.com]
---