February 28, 2019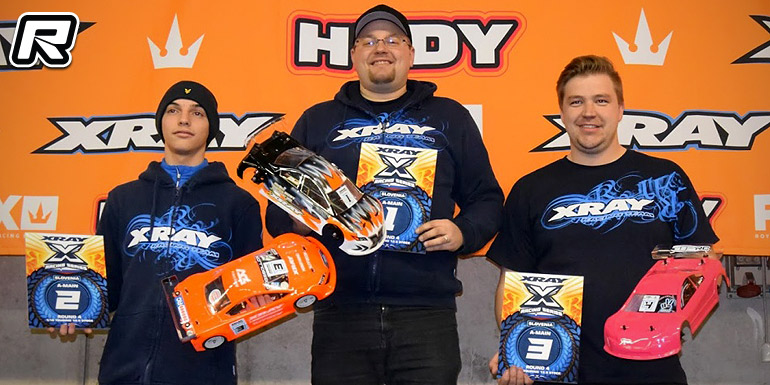 The fourth and final round of the 2018/19 Xray Racing Series Slovenia was held at the Genius Ring facility in Medeuzza recently. Drivers from six different countries – Austria, Croatia, Denmark, Germany, Italy and Slovenia – signed in for the final round with Germany's electric on-road ace, Jan Ratheisky being one of them. The event was held in 13.5T Touring and 21.5T Formula classes with all of them using control XRS motors and Hudy tyres to make for a level playing field. The weekend kicked off with practice on Saturday while Sunday was race day. In the 13.5T Touring class it was Jan Ratheisky who would set the pace, leaving behind his Xray teammates Matej Dobnikar and Fabio Ghilotti in 2nd and 3rd respectively.
In the finals, it was a great battle between Jan, Matej and Andrea, but since Jan was starting on pole he made good use of the clean air up front and was able to make is car very wide so it was impossible to pass him and he won the first two finals. The fight for the runner-up spot was to be decided between Matej and Andrea in the last leg, but they were racing on the limit and mistakes can happen. After a collision, Rok Rudl (Xray) took the opportunity and won the last final, which gave him the 3rd place overall at the end while Andrea cemented his overall runner-up spot. Matej eventually dropped to 4th place.
In Formula 21.5 it was Matej Dobnikar on pole, followed by Jan Ratheisky and Valentin Mis, all using Xray cars. In the finals, it was a fierce battle between Matej and Jan and in the end Matej got the best of Jan, winning the first two finals and snatching the overall win. Jan came in 2nd as Valentin took the final podium spot.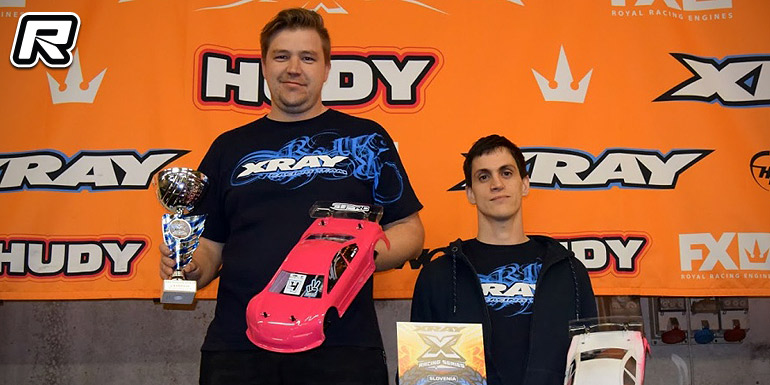 Overall in the championship Rok Rudl took a back-to-back 13.5T Touring title from Alojzij Osvald and Nejc Mihelic (all Xray).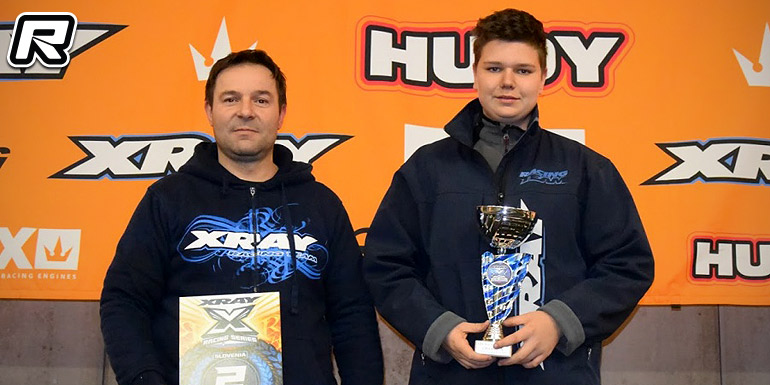 The Touring 21.5T title went to Tomi Stucin (Xray) with Kristjan Miklozic (Xray) on the runner-up spot. Mirco Bordin completed the top 3 podium result.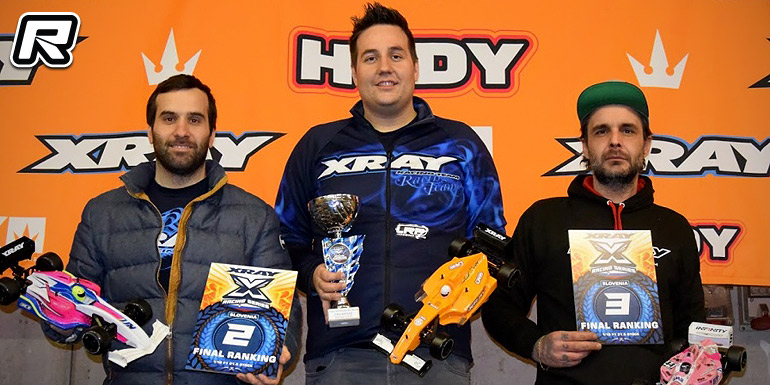 Last but not least in the Formula class it was Matej Dobnikar (Xray) with the overall win from Valentin Mis (Xray) and Luca Girotto (Infinity).
Source: Xray [teamxray.com]
---