March 5, 2019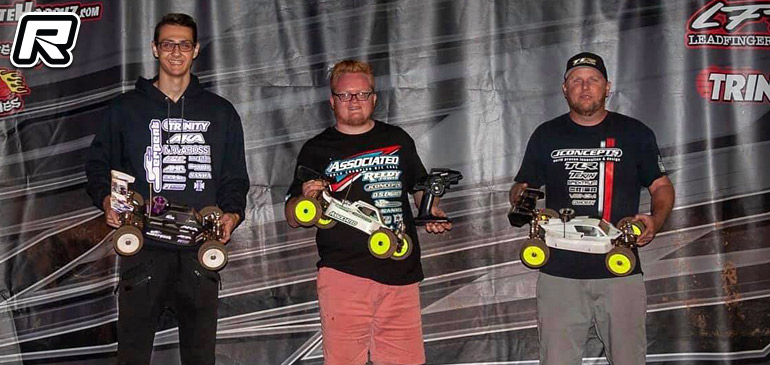 Last weekend the 2019 Force Series was back at it attracting over 180 entries for a single day of 1/8th nitro and electric racing. Round 2 was hosted at Triple Nickel Raceway in Bartow, Florida and it couldn't have been a better weekend of racing. The weather was perfect and the track was spectacular. The very unique and traditional Florida red clay made for awesome grip and even better battles on the track. It was a great showing for Team Associated's Jackson Brunson in the premier Expert Nitro Buggy class. After coming off a good weekend of learning from the DNC, Jackson used his newfound experience and knowledge and put it to the test here at round 2 of the Force Series. The hard work has definitely paid off as Jackson qualified 3rd and moved into the race lead early to hold off a hard-charging Justin Fales of team Serpent. The finishing order was Jackson taking 1st, Serpent's Justin Fales 2nd and TLR's JR Mitch rounding out the top 3.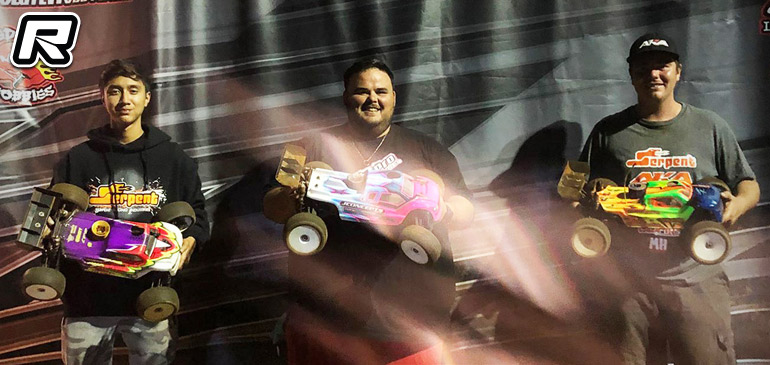 Jader Lopez was the driver to beat in the Expert Nitro Truggy class having a perfect weekend with a TQ and win effort. Kyle Phillips finished out the evening in 2nd with Christian Bruck 3rd on the podium.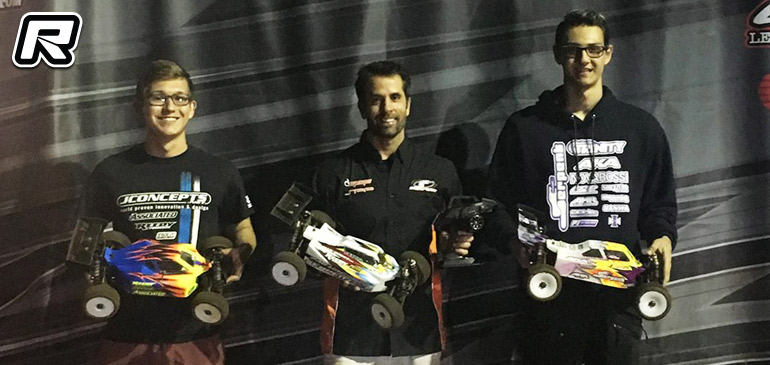 It was a showdown in the Expert E-Buggy amongst some of Florida's fastest drivers. With both drivers having won in the double A-Main format, Serpent's Billy Easton took the win in A2 while Team Associated's Daimon Borkowicz won A1. The overall came down to a tiebreaker decided by fastest time and by just 2 seconds, Billy took the overall win with Daimon Borkowicz 2nd, and Serpents' Justin Fales 3rd wrapping up an ultrafast top 3.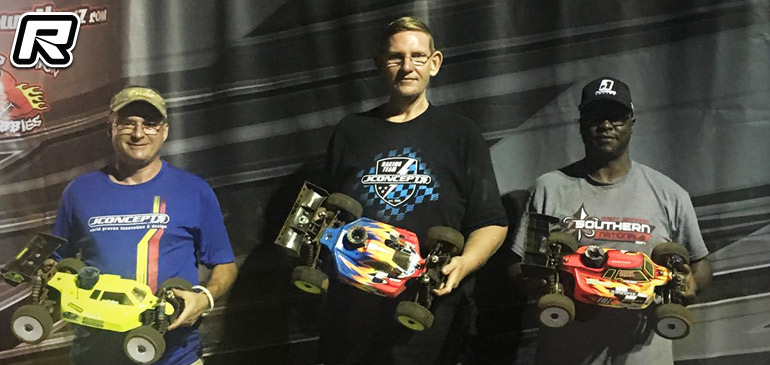 Jeff Keeton wasn't to be denied a win in the 40+ Nitro Buggy class despite not having a good qualifying effort. When the main came around, Jeff showed that he was the fastest driver and moved into the lead and never looked back and took a commanding win. Carl Lebo and Kawri Brown both finished the 20 minutes main fighting for 2nd with Carl edging out Kawri for 2nd place inter-team bragging rights.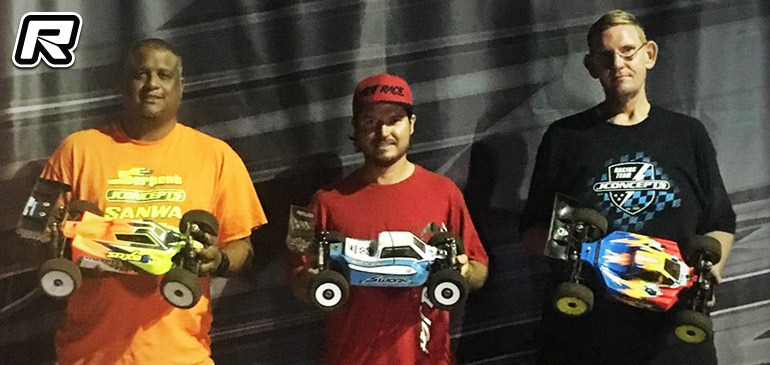 Taking the win in the 40+ E-Buggy class was Jabin Carlton, who put the fastest winning running in A1. Tony Rivas came through and won A2, but finished 2nd overall based on 1 single fastest time. Jeff Keeton had a close shot in A1 with a 2nd place finish, took home 3rd place after completing A2.
Source: JConcepts [jconcepts.net]
---