March 28, 2019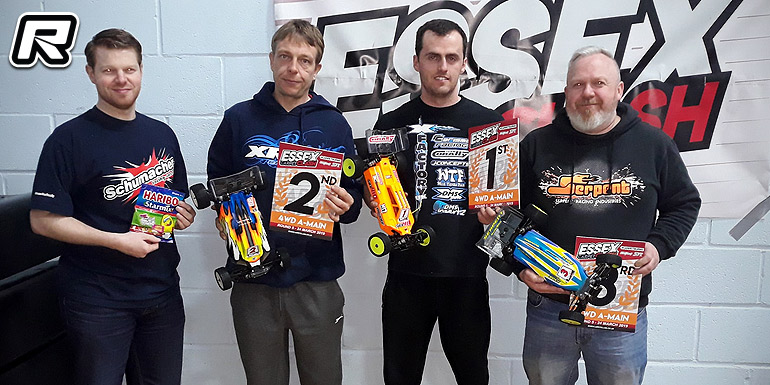 The past weekend saw the fifth and final round of the new indoor carpet series at Essex Carpet Clash in the south of England. With a lot of people now looking to venture outside with the summer season approaching, it was great to see so many drivers attending and seeing out the series. With both the 4WD and 2WD championship already won, it was always going to be who could better their score and move up the rankings. This round saw 4WD champion Ed Kerry switch class opening up the top step for another racer. Mark Lewis, who has been strong throughout the series took advance of this by taking all 4 rounds of qualifying and continued to do the same in the finals, making it an unbeatable days drive for him. Lee Hedges who has also shown his pace this season, tried his best to battle for the top spot but could only manage to be second best on this day, finishing 2nd in each run. Darren Lewis and Jordan Coleman would have great rounds and equalling on points, only to be determined on the count-back and fastest qualifying time, where Darren would line up 3rd ahead of Jordan. Darren managed to hold his grid position for the 3 leg finals and is where he finished up so the final standing were 1st Mark Lewis, 2nd Lee Hedges, 3rd Darren Lewis.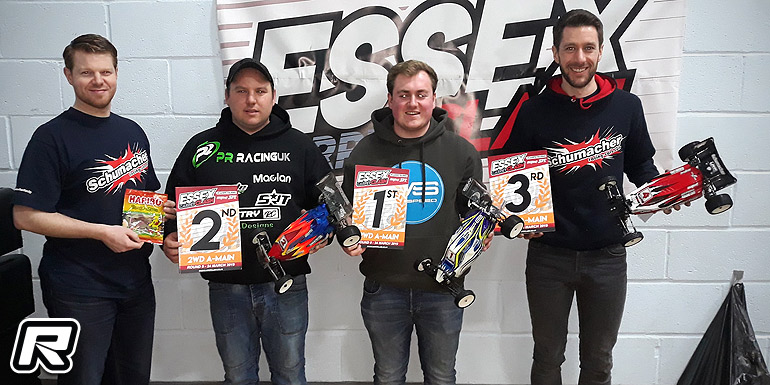 In 2WD, Kyle Moon who had already won the championship had a relaxed day, knowing he had already done the work in previous rounds. But this didn't change the case at all and had a clean sweep for all qualifying and finals giving him another perfect 101 score for the meeting, maximizing his championship points for the series. Ed Kerry who had switch class for this meeting gave chase to Moon, but could only line up on the grid behind him, which is where he finished overall for the meeting. 3rd on the grid would see another joint score between William Johnson and Christopher Delves, with William coming out better on the count back. The 3rd step of the podium would go the Delves, who was able to secure two 3rd place finishes and rounding out the top three for the meeting, giving the top 3 of 1st Kyle Moon, 2nd Ed Kerry, and 3rd Christopher Delves.
4WD overall top 3:
1. Ed Kerry
2. Mark Lewis
3. Luke Mills

2WD overall top 3:
1. Kyle Moon
2. William Venables
3. Ellis Stafford
Dates for the 2019/20 series are already being looked at and updates can soon be found on the series' official website here.
Source: Essex Carpet Clash [essexcarpetclash.co.uk]
---