March 11, 2019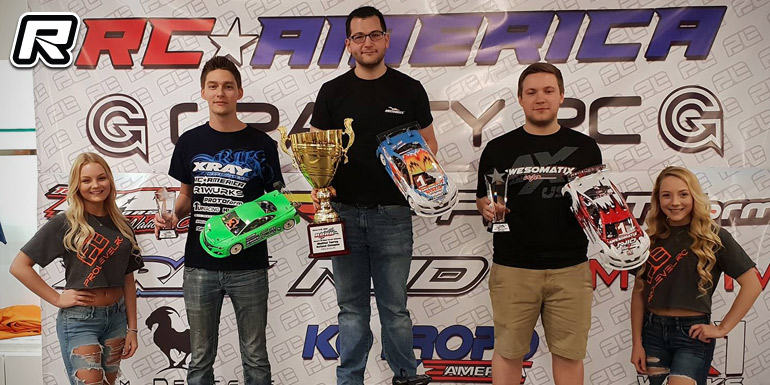 The 2019 ROAR Electric On-Road Carpet Nationals were hosted by ProLevel RC of Chesterfield, Missouri this past weekend. The event was held in the usual mix of rubber and foam tyre classes and in the premier Touring Modified category it was Sam Isaacs with the TQ and win from Kyle Klingforth in 2nd. Brandon Clements, Chris Adam and Keven Hebert all matched their qualifying positions to round out the top 5 results.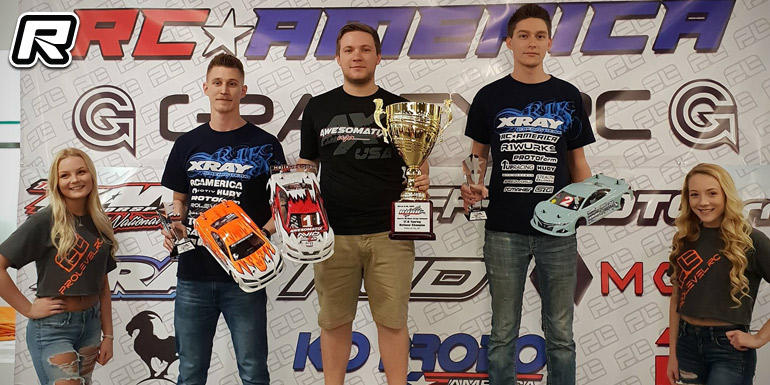 In Touring 17.5T Super Stock it was Kyle Klingforth with the TQ and win from 2nd place qualifier, Brandon Clements. 3rd place qualifier, Robbie Dodge came in 3rd to round out the podium in front of Arthur Scrimo and Mike Gee.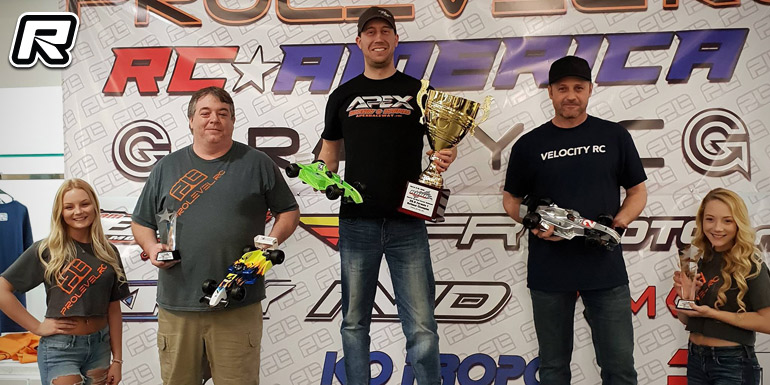 In the Formula 25.5T class it was John Barron with the TQ and win from Scott McDonald and Chris Lockart. Justin Hengelfelt and John Newlon would complete the top 5 results.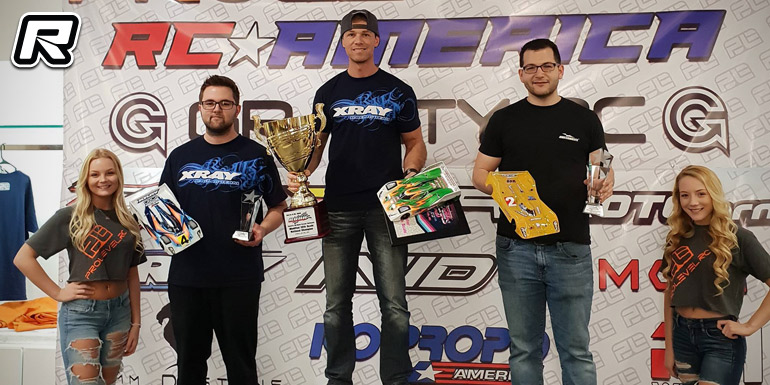 1/12th scale Modified had new Xray-signing, Keven Hebert taking home the championship from pole position. Sam Isaacs came in 2nd, Max Kuenning completed the top 3 result.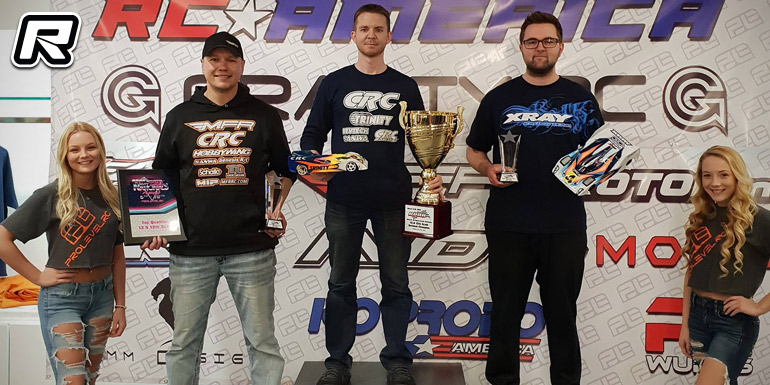 In 1/12th 13.5T Jeff Dayger would deny TQ John Wiita the overall win with the two swapping qualifying positions. Max Kuenning took his second podium result from Eric Anderson 4th and Kevin Van Ert 5th.
Images: Xray [teamxray.com]
---