March 15, 2019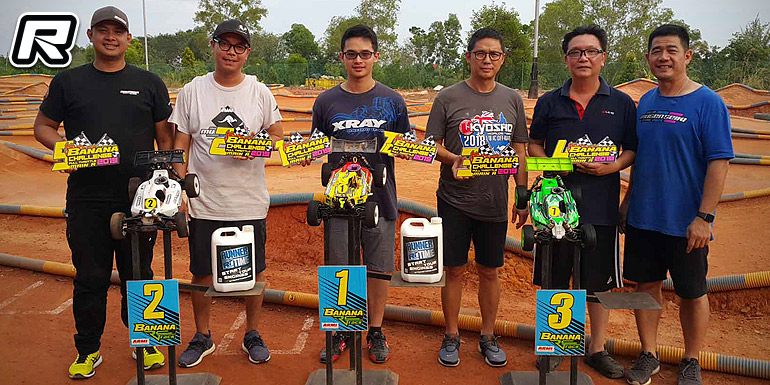 The 2019 Batam Challenge was held at the Banana RC Track in Batam City, Indonesia last weekend. A total of 35 drivers from Australia, Singapore, Malaysia, Jakarta, Medan, Banjarmasin, Padang, Pontianak as well as local drivers attended the event that saw five rounds of 10-minutes qualifying with the three best to count. In the end it was Jason Nugroho (Xray/Novarossi) ho took the TQ honours and he also secured the win in the 60-minute main final, some five laps in front of Adrian Wicaksono (Mugen/O.S.) on the runner-up spot and John Agus (Kyosho/O.S.) in 3rd. Andre Supriyatna (Mugen/O.S.) and Rama Danindro (HB Racing/Novarossi) would round out the top 5 results.
Final results:
1. Jason Nugroho – Xray/Novarossi
2. Adrian Wicaksono – Mugen/O.S.
3. John Agus – Kyosho/O.S.
4. Andre Supriyatna – Mugen/O.S.
5. Rama Danindro – HB Racing/Novarossi
6. Atek Jaya – Mugen/Ninja
7. Joe Hwee – HB Racing/O.S.
8. Ben Panic – HB Racing/O.S.
9. Jaya – Mugen/O.S.
10.Asang Ho – Mugen/O.S.
11.Jeffry – Mugen/O.S.
12.Menk Chua – Mugen/O.S.
13.Kimie – Mugen/O.S.
14.Willy Setiawan – HB Racing/Team Orion
15.Brendan Chua – Mugen/O.S.
Thanks to Michael Nugroho for the report.
---