March 12, 2019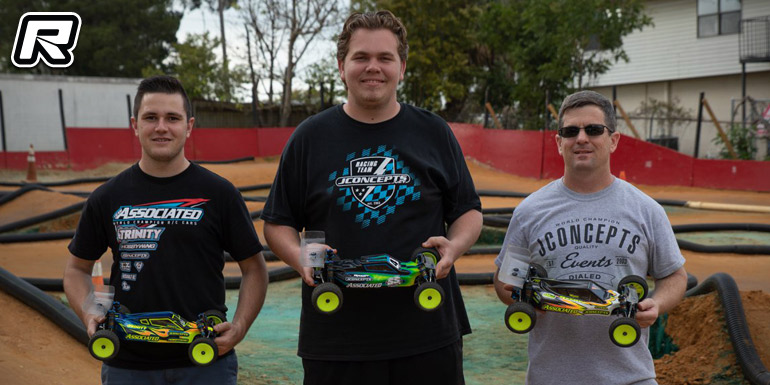 The JConcepts Super Cup Series headed to the west coast of Florida for race 3, Dean's Discount Hobbies and Raceway would host and it was the series first time at Dean's track in New Port Richey. With 105 entries, the organizers started on time and kept the normal, fast paced race program, completing the day just after 4pm which made it nice for those with a long drive home. Racing-wise and in the 2WD Mod Buggy class Daimon Borkowicz would qualify on top but would end up finishing 9th. Lee Setser would take over the top spot and never look back finishing 1st. AJ Marasco would go on to finish 2nd and Paul Wynn in 3rd.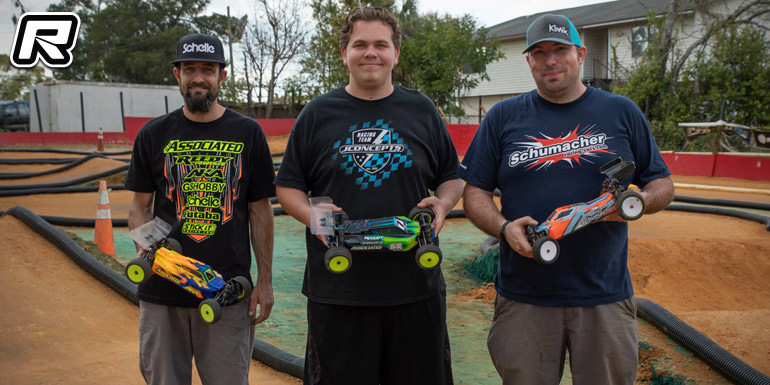 The final race of the day would be 4WD Mod Buggy. A rough start for Daimon Borkowicz and JR Mitch would knock them out early allowing Lee Setser to keep it out front and put it on cruise control finishing 12 seconds in front of 2nd place. Ryan Eckert would take that 2nd spot and in 3rd it would be Mark Croxford moving himself into a podium spot after starting 7th on the grid.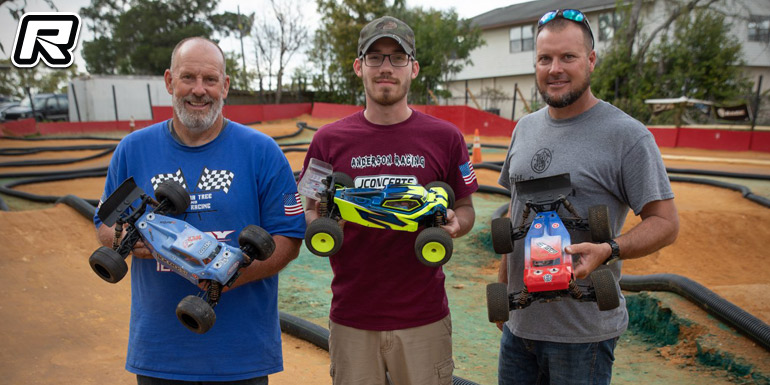 After a few B-mains, the A-mains kicked off with a new class for 2019, 4WD 1/10 Truggy. Son Anderson would TQ and go on to win but with a close battle with 2nd place Pat Herman. Scott Herman would qualify 3rd and finish 3rd overall. The new class is gaining popularity and exciting to watch.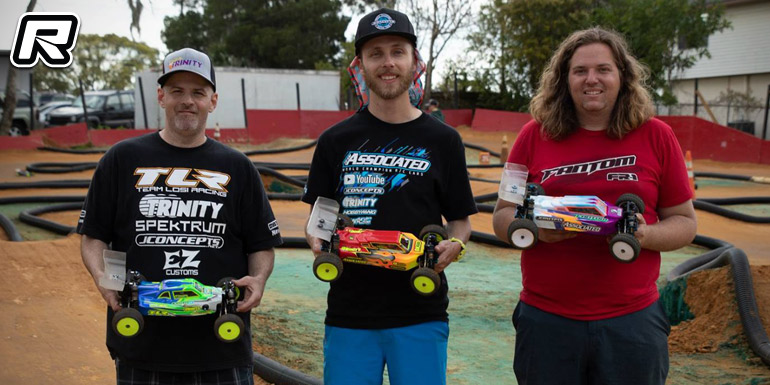 In 13.5 4WD Buggy, Jader Lopez would be the Top Qualifier and had a great run going in the A Main up until less than one minute left and an unfortunate crash would knock him out of the race. Ryan Harris would go on to finish in 1st followed by Erik Everett and Ryan Casteline in 3rd.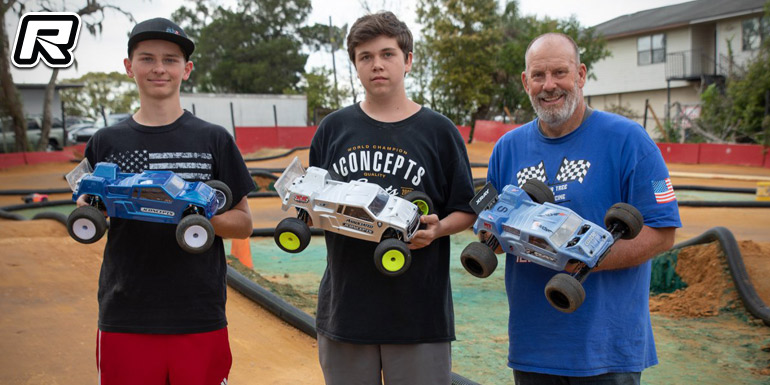 The 13.5 Stadium Truck A-main would be up next. Another popular class with two full heats. Alex Mac and Brian Miller would bump into the A and Alex Mac would battle his way from a 9th starting position to finish 2nd overall in the A Final. The Top Qualifier would be Kenny Setser, Kenny would lead the A from tone to tone. Pat Herman would round out the podium in 3rd.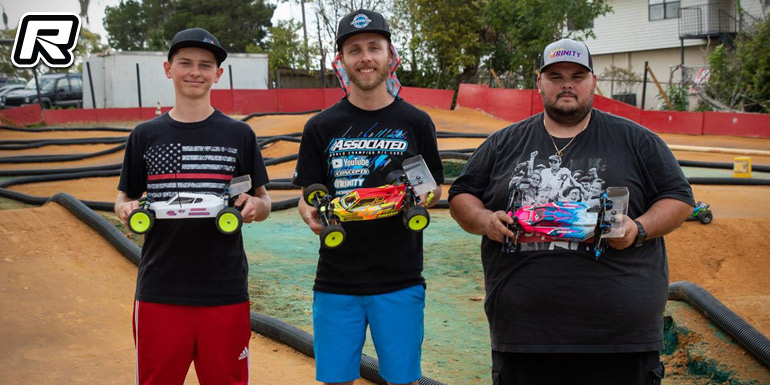 Expert 17.5 Buggy is another very popular class. In the B-main it would be Bryan Duncan and Mark Croxford bumping their way into the A-main. Jader Lopez would TQ but would end up finishing 3rd overall. Alex Mac started 4th on the grid and worked his way up to a 2nd place finish. Ryan Harris started 3rd and would end up taking over the lead and holding on to finish 1st.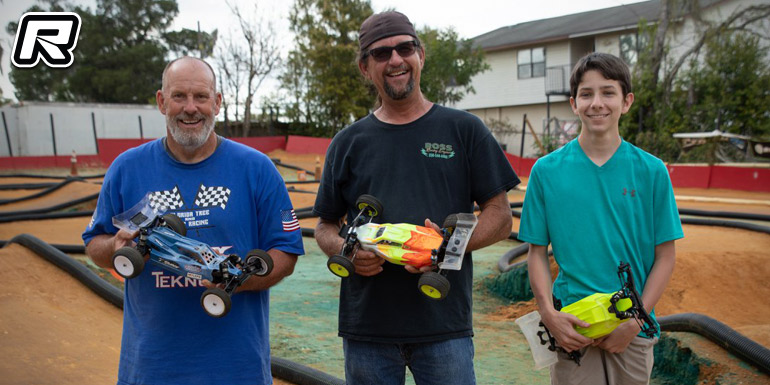 Next up would be the popular Independent 17.5 Buggy class, in the B-main it would be James Love and Jeff LaChance bumping their way into the A-main. Jeff Lynn would TQ and lead the race tone to tone. Scott Herman qualified in the 2 spot but after a rough first lap he dropped several spots and would go on to finish in 7th. Pat Herman started in the third spot and jumped to second on the first lap and he would go on to finish 2nd. Young up and coming racer, AJ Reynolds took advantage of a few early wrecks in front of him, jumping up from his 6th place start to 3rd place early on and ran a consistent race finishing in the final spot on the podium.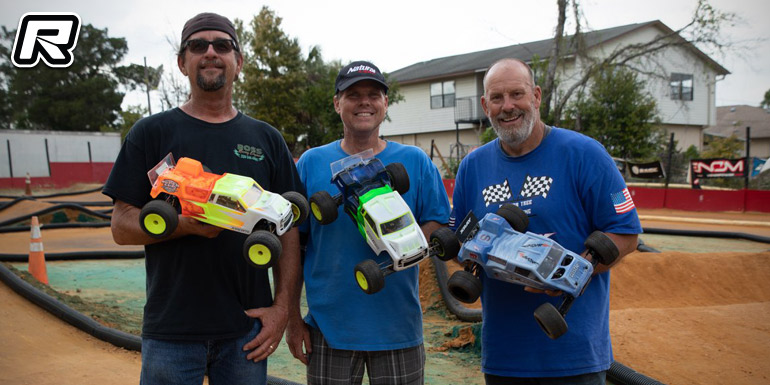 Up next would be the Independent 17.5 Truck A-main. With just a single heat this round, everyone qualified in to the A final. Jeff Lynn would set TQ and go on to finish 2nd behind Tracey Proctor. Rounding out the podium it would be Pat Herman.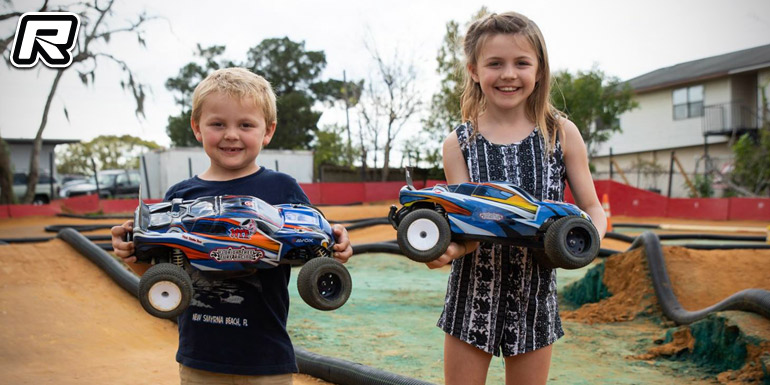 The Independent 17.5 SCT A Main along with the Novice Open class would be up next. With a light turn out in these two classes, all agreed to combine them to allow the next generation of racers in the Novice class some track time.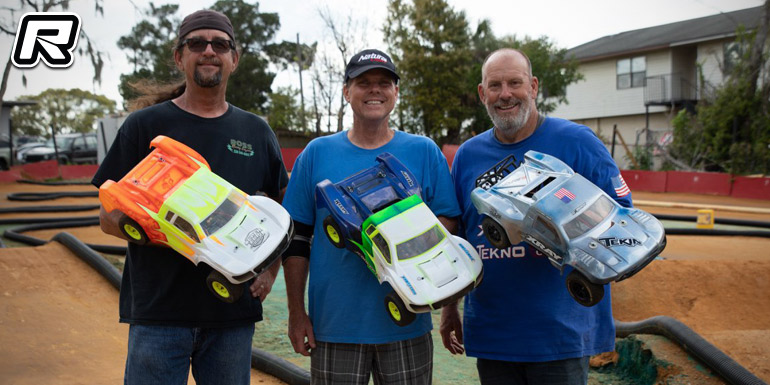 In the SCT class, Tracey Proctor would TQ and finish the race in 1st. Jeff Lynn would take 2nd and Pat Herman would finish in 3rd. In the Novice class Cayson and Cami went back and forth several times during the 5 minute main but it would be Cami taking the overall win.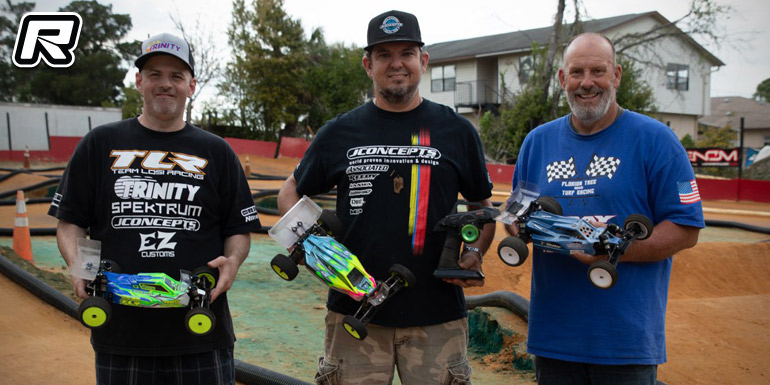 The seasoned pros would be in the 40+ Open Buggy class. Dave Duncan would juggle announcing duties and racing, taking the TQ and finishing the A on top even after a rough start. Erik Everett would finish 2nd and Pat Herman finished in 3rd.
Source: JConcepts [jconcepts.net]
---