March 15, 2019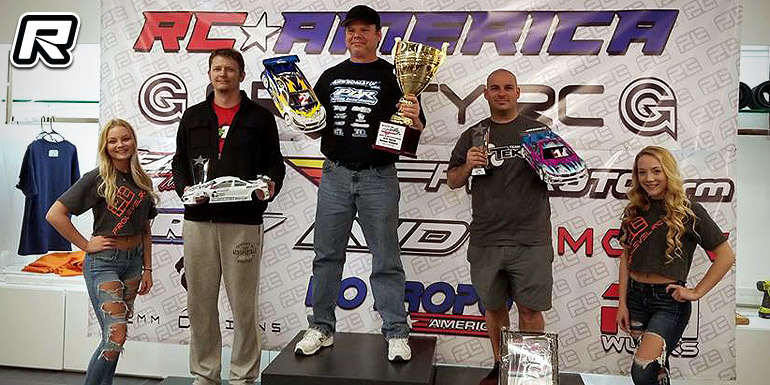 This year's ROAR Carpet Nationals were held at ProLevel RC in Chesterfield, Missouri last weekend. There were five touring car classes ranging from Modified to 25.5 VTA and Awesomatix drivers were at the top of all classes throughout the event. Seating rounds occurred on Thursday. 21.5 Touring Car would have Awesomatix lock out the top 5 spots with Michael Toth taking 1st, Brent Klingforth 2nd and Dustin Layne 3rd. USGT would see Awesomatix lock out the top 6 spots with Kemp Anderson 1st, Clayton Young 2nd, and Chris Kemper 3rd. Last, but not least, VTA would see Clayton Young (Awesomatix) taking the top spot with David Panter (Xray) 2nd and Myron Kinnard (Team Associated) 3rd.
Qualifying happened on Friday and Saturday with some things getting shuffled around, and 21.5 would see a reorg at the top with Arthur Scrimo (Awesomatix) taking TQ over Bill Sydor (Awesomatix) and Brent Klingforth would move to 3rd. USGT would like very similar to seating with Anderson keeping TQ over Young in 2nd and Brent Klingforth would start 3rd for the mains. VTA would see Young remain at the top taking TQ with Kinnard and Panter swapping spots.
The 21.5 Touring Car mains would be a battle among the Awesomatix team. Scrimo would take A1 and Sydor would take A2. A3 would see two restarts after calamity in the first three corners of the first start and the back of the field jumping the gun on the first restart. In the end it was Sydor taking the win over Scrimo in 2nd and Toth 3rd.
USGT would see Anderson go two and out taking A1 and A2. The rest of the top three remained in qualifying order with Young 2nd and Brent 3rd.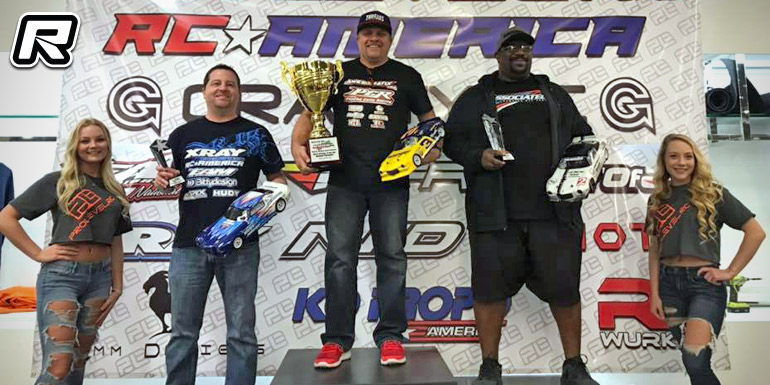 VTA would see a repeat of the USGT mains with things remaining the same as qualifying. Young took A1 and A2 with Kinnard 2nd and Panter 3rd.
Source: Awesomatix [awesomatix.com]
---