March 28, 2019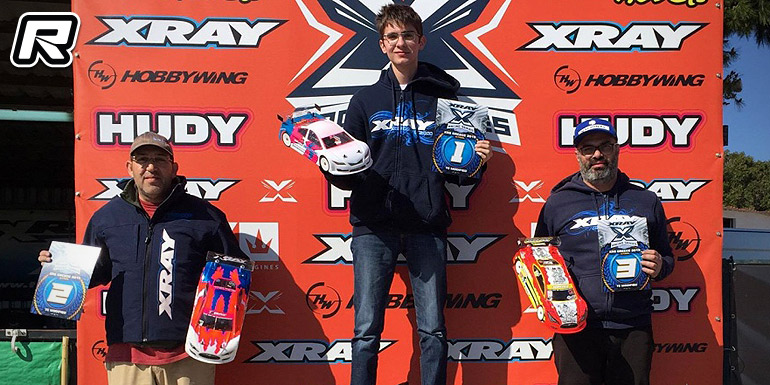 The fourth round of the Xray Racing Series Greece was held at the Fanatix Racing Track in Athens recently. Cold but sunny weather made for good racing conditions and in the fast Touring Modified class it was Dimitris Ioannidis with the win, however he was hotly contested by Sotiris Diamadis who decided to run only the Modified class in order to fully concentrate on the battle up front. Ultimately he had to settle for 2nd and in front of Chris Kidis in 3rd.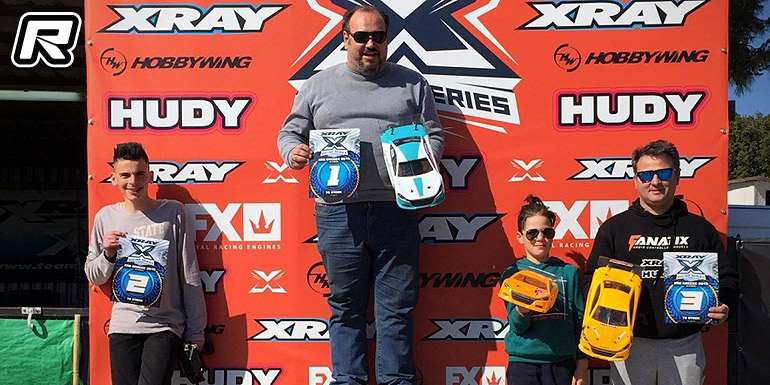 Touring Stock 13.5T was the most difficult class of the day with some drivers finishing within a second. The TQ belonged to George Kalantzakis. Ioannis Nerantzis was very fast from the first qualifier while Dimitris Kouretas had a bad qualification and started from last position on the grid but managed to finish 2nd overall after the tie-breaker with Ioannis. tied points with first place. The 3rd place went to George Kazoglou from youngster Andreas Kouretas.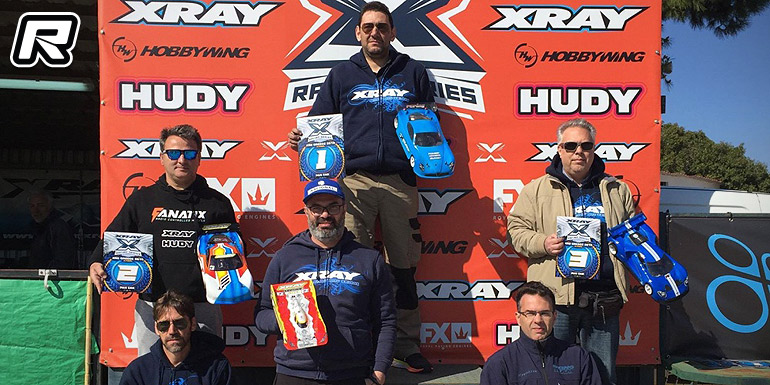 The win in the 1/10th pan car class went to Nikos Nikolakopoulos who ended his winning draught. George Kazoglou came in a close 2nd from Chris Katsigianis in 3rd. Over in 1/12th pan car it was Chris Kidis with the win from George Kalantzakis and Alex Savvakis.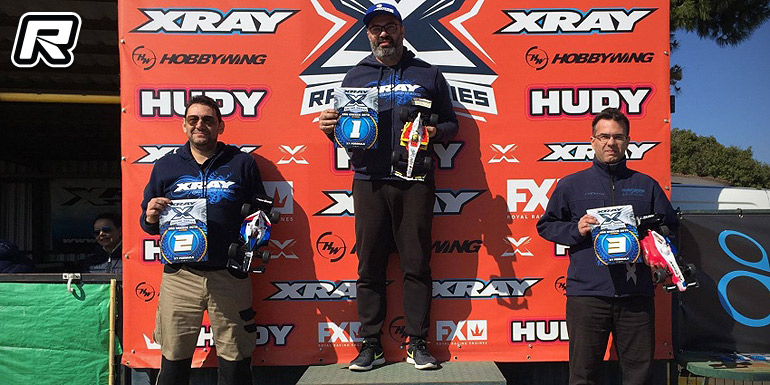 Chris Kidis would then also take the win in the Formula class with Nikos Nikolakopoulos and Alex Savvakis coming in 2nd and 3rd respectively.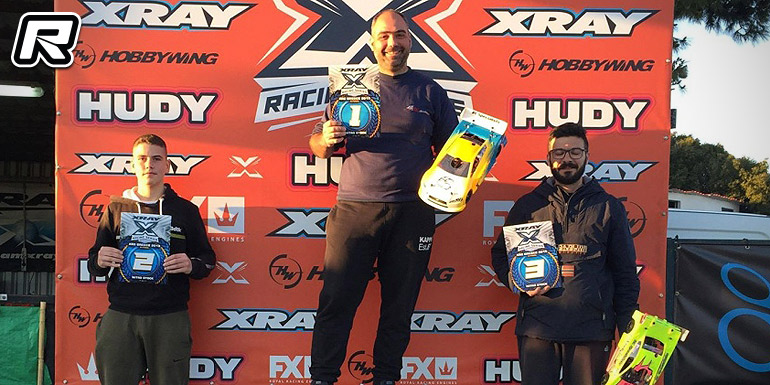 Touring Nitro Stock saw a tough competition for the win in the 45-minute long A-main event. In the end Bill Ventouris brought home the silverware after carefully and steady driving. Young Manos Kalantzakis scored another 2nd place finish with Apostolis Zapantiotis coming in 3rd after suffering from two engine flameouts.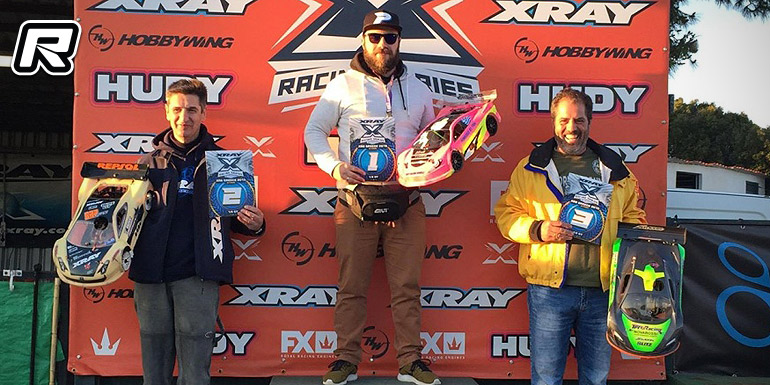 Over to the bigger and noisier cars of the 1/8th GT class and it was once again Alex Piperoglou with the win even though he had a tough time in qualifying due to engine problems. George Vasiliadis came in 2nd from Vagelis Vovos in 3rd.
Source: Xray [teamxray.com]
---