April 30, 2019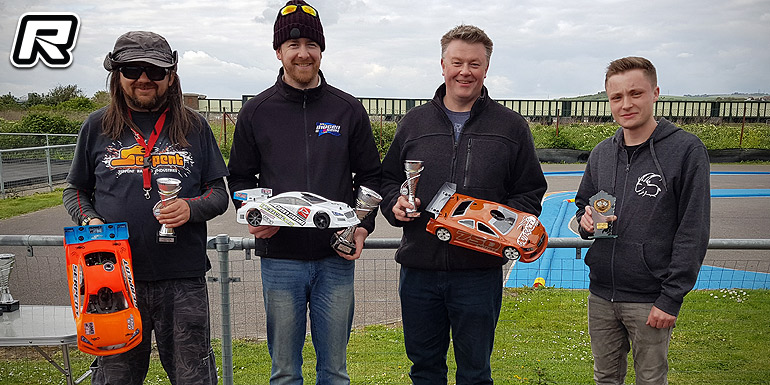 The opening round of the British 1/10th IC Circuit nationals took place this past weekend at the Adur circuit in the south of England. Dry but windy qualifying conditions would see the usual contenders battling for overall TQ. In 200mm it would be Joe Kerry with his Capricorn taking top spot some 4 seconds in front of Serpent's John Zottl, with James Connolly rounding out the top 3 driving a Mugen. In 220mm GT, returning to the class, Serpent driver Mark Green dominated qualifying to claim pole position in front of the Capricorn of Glyn Beal and Richard Kozakiewicz also driving a Serpent. The GT8 support class would see Serpent's Paul Bellinger taking overall TQ in front of the IGT8s of Glyn Beal and Rob Scott.
Finals started with the threat of rain which appeared in the closing stages of the 200mm A-main. Pole man Joe Kerry would retire at around the 10-minute mark, leaving John Zottl and James Connolly to fight it out for the win. James would take the lead on the penultimate lap to take the win by the narrowest of margins from John, with Neil Wallace moving up from fourth on the grid to round out the podium.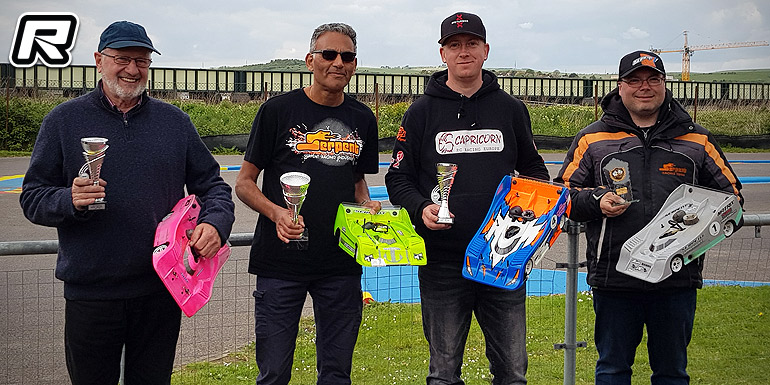 Rain was falling for the start of the 220mm GT A-main, meaning tyre strategy would prove to be the deciding factor during the race. From the start 4th place driver Barry Abbott would pull out a considerable lead in the early stages of the race, but with the track now drying rapidly tyre changes were required throughout the field. After the 30-minute long final it would be Devendra Mahatme bringing home a well deserved win from 7th on the grid in front of Philip Edward's with Barry Abbott taking the final podium position in the closing stages of the race.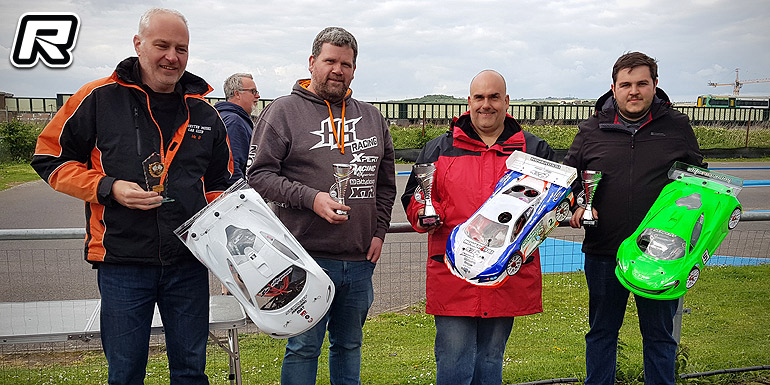 GT8 would start in dry conditions, and would see Glyn Beal taking the lead early on and never looking back. Craig Woods progressed up the field to take 2nd with Jason Fox rounding out the top 3 respectively.
Round 2 of the championship moves on to the iconic Mendip circuit on 18th May, theres still time to get your entries in via the BRCA website.
Thanks to Barry Abbott for the report.
---