April 29, 2019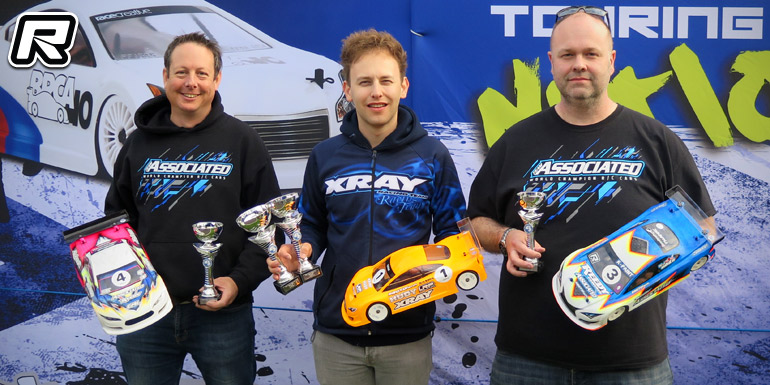 The Eastbourne club on the south coast of the UK hosted round one of this year's BRCA touring championships and following two of the top drivers swapping teams over the winter round one was eagerly anticipated. Reigning champions in both classes Olly Jefferies (Modified) and Zak Finlay (Stock) had swapped over from Xray to Schumacher, but both drivers were busy developing Schumacher's latest touring car and this would present a golden opportunity to 2018 runner up Elliott Harper who had moved to Xray at the end of 2018 national season. Eastbourne had not been a regular venue on the UK National calendar in previous years, for many drivers this was a new venue or at the very least one they had not raced at for many years.
In Modified qualifying Elliott Harper took took a dominating TQ and became the first person other than Olly Jefferies to TQ a UK national in over two years, Jefferies would line up second with a rejuvenated Chris Grainger looking hungry in third. Leg one of the A-final saw Harper run a little wide in turn one allowing Jefferies into a somewhat surprise lead but that lead lasted only a lap, Jefferies was tapped from behind by Harper and a shell tuck saw the end of his race, Harper dropped down the order a little as well but given his performance advantage was able to come back through the field overhauling Chris Grainger with around a minute to go to take the leg one win ahead of the Associated driver and his team mate Matt White.
Leg two was less dramatic, Harper and Jefferies quickly pulled out a lead over the chasing pack and Harper controlling the race from the front to take the leg two win from the Schumacher of Jefferies and the Associated of Matt White capping a good weekend in third and securing a well-earned podium place
Modified final results:
1. Elliott Harper
2. Chris Grainger
3. Matt White
4. Zak Smith
5. Harley Eldridge
6. Olly Jefferies
7. Chris Ashton
8. Dan Blake
9. Colin Jackson
10.Alan Bickerstaff
The UK main Stock class is now blinky for 2019 and a strong field lined up at round one. Round one of qualifying saw a slightly surprise win for Zak Finlay as Zak had not been the fastest in many of the practice runs. Local driver Ollie Payne took control of qualifying taking the remaining qualifying rounds and he was looking strong on a track he knows well.
Leg one of the two leg Stock A-final and Ollie Payne looked comfortable up front as he pulled out a lead over a dicing Zak Finlay and Billy Fletcher, as Billy piled the pressure on to Finlay it looked just a case of when he would get passed, then a roll from Billy gave Zak the breathing space he needed to secure second behind Payne in leg one with Tony Broad coming home third. There was a case deja vu in leg two of the stock final as Ollie Payne drove away and built a lead as Zak took the pressure from the chasing pack, in an incident almost identical to the one in leg one Billy Fletcher would roll while chasing Finlay allowing Zak a reasonably comfortable run to the flag, securing a fantastic third place was national newcomer Ben Moorey.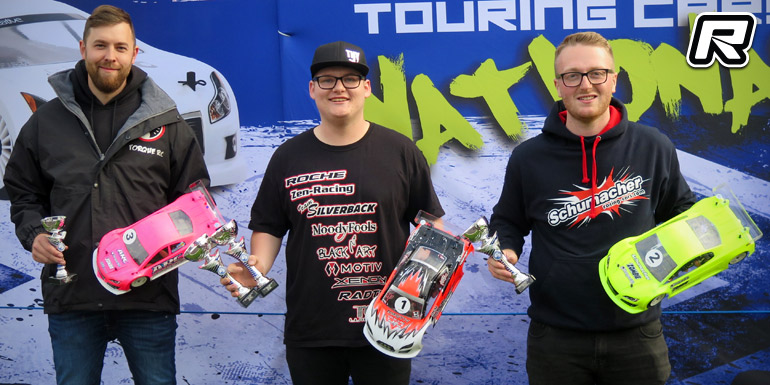 Blinky Stock final results:
1. Ollie Payne
2. Zak Finlay
3. Billy Fletcher
4. Tony Broad
5. Ben Moorey
6. Ben Cosgrove
7. James Hart
8. Tim Hancock
9. Chris Gunter
10.Markus Askell
Next UK national takes place at the fast Halifax track in June.
Source: BRCA [brca.org]
---