April 8, 2019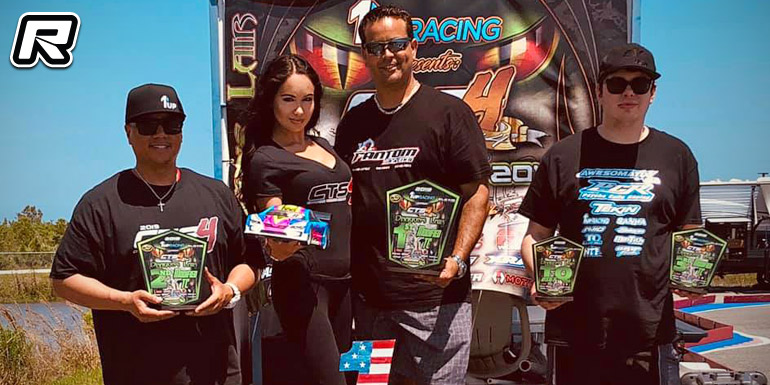 Round 4 of CTS4 was held at the beautiful Valkaria RC Raceway in Grant Valkaria, Florida this past weekend. The weather was in the high 80's and the track was enhanced with raised curbing for better racing experience on the former ROAR Nationals circuit. Located next to an airport and surrounded by a pond gives the atmosphere a very pleasant attraction site. In the Modified division Mike Gee (Awesomatix) showed the way during practice turning the fastest lap and secured TQ honors after Q1. Sitting out Q2 it was Dave Vera (Awesomatix) who showed the way over Corey Parsons finishing a couple of seconds behind Gee's finishing time. Vera would then win Q3 closer to his original time but fell short of the TQ position.
In A1, Mike Gee leads the race and after a few laps in, he clips the left side chicane and gets on his lid allowing Vera to get by with Lex Tyler (Xray) in pursuit. Tyler would close the gap behind very but ran out of time with A1 win going to Vera. In A2 it was Gee who took the win over Vera in 2nd with Parsons in 3rd completing his fastest overall finish in 24 laps. It came down to A3 with the title up for grabs between Mike and Dave. As the tone started the two drivers went toe to toe turn by turn. With a minute into the race, the two collided allowing Tyler to sneak by. As Tyler led the race the Xray driver managed to block Vera for a good amount of A3. Eventually Gee would catch back up in 3rd. Knowing Vera's car was faster, Tyler let's both Awesomatix drivers by to let them have it again. Next lap Gee's speed controller shuts down allowing Dave to take the overall Modified TC Title, with Lex Tyler in 2nd and Mike Gee in the 3rd.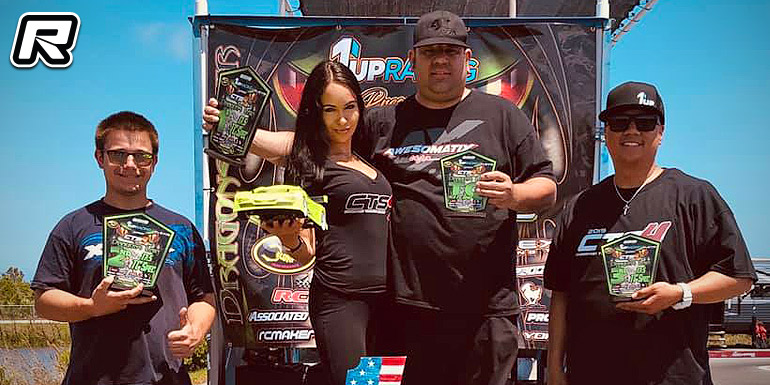 In 17.5 Touring it was local racer Monti Panzica with TQ Honors in qualifying. The Awesomatix driver would set the pace in Q1 and hold it until the mains. A1 Monti had led the race until he clips a corner allowing Jarrett Parsons to get by. Not falling off by too much the two made a little contact on the last lap with Tyler hoping for a crash but the leaders would finish strong with Parsons winning A1. A2 Monti led the entire race tone to tone. In A3 it was Monti who came out victorious with Jarrett in 2nd and Tyler in 3rd overall.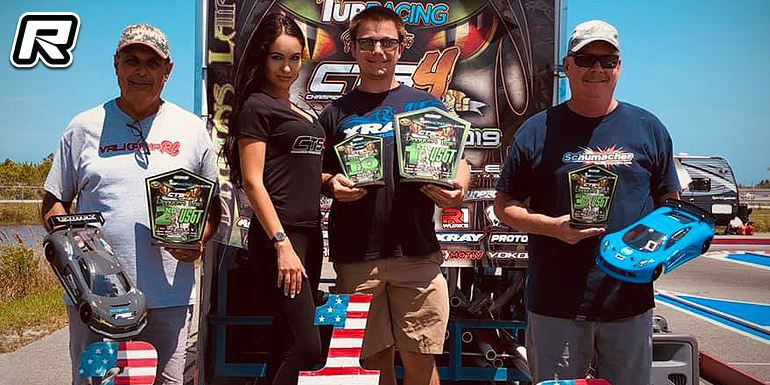 In the USGT division the youngster Jarrett Parsons who take TQ honors and overall win against Dave Franklin in 2nd while Scott Meeks in 3rd displaying a great performance.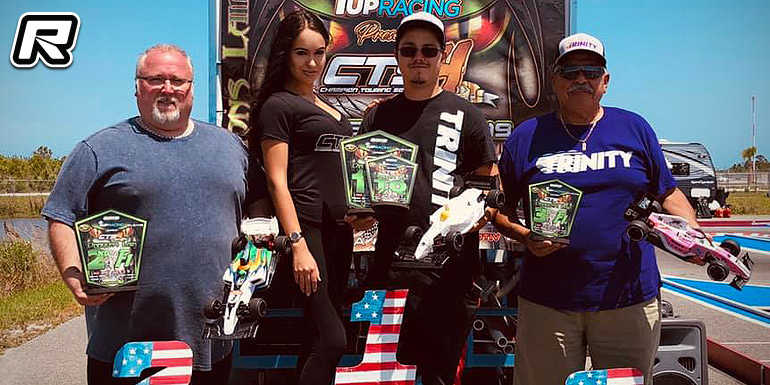 In Formula it was Corey Parsons who took TQ Honors and worked to earn his title with Michale Bruce taking the win in A1 making things interesting. In A2 Parsons would get a cleaner start and lead the entire run taking A2. In A3 again it was Corey who led the entire race tone to tone clinching the title for Formula with Bruce Michaels in 2nd and Izzy Santiago in 3rd.
Source: CTS [championtouringseries.com]
---