April 29, 2019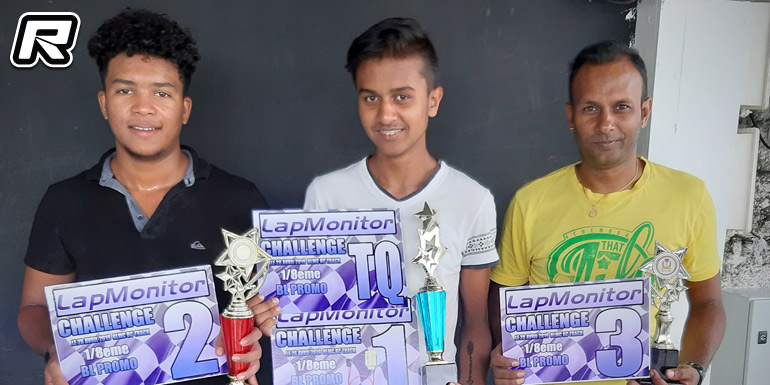 The Lapmonitor Challenge was held at the Mauritian RLMC RC Track this past weekend. In the 1/8th Promo class it was Nickehale Chinnayya with the win from Matteo Maka on the 2 spot and Neale Chinnayya on the 3 spot.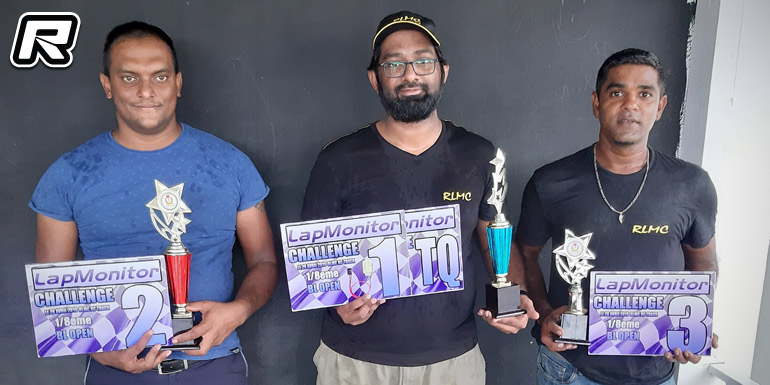 Over in 1/8th Brushless Open Mosheen Casseem walked away with the silverware from Clarel Lacour 2nd and Danen Conjamalay in 3rd. Finale in 1/10th EP 10.5T Boosted it was Clarel Lacour with the win from Danen Conjamalay 2nd and Adrien Phillipe in 3rd.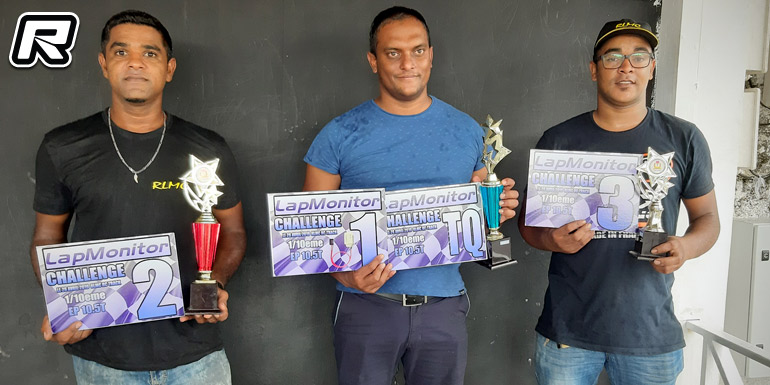 thanks to Jovanni Appasamy for the update.
---