April 29, 2019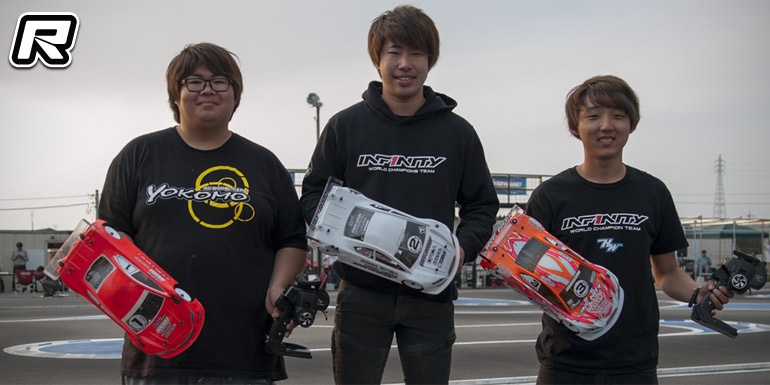 The second round of the 2019 Speed King Tour took place at the RC Stadium track in Sodegaura. The event was held in the regular Touring Modified, Touring Stock and Oval classes and a new qualifying system was in introduced for this year: only the top 5 qualifiers from the three qualifying rounds would directly proceed to the A-main with these five would also have a Super Lap race to determine the overall pole position. The A-main would be filled up with the three fastest B-main finishers plus the two fastest drivers from the lower mains. Yokomo driver Hayato Ishioka set the fastest lap time in Super Lap session with top qualifier Akio Sobue also making it in the front row of the grid. Young Xray driver Takuma Sasaki took the TQ in the Stock class but Takeshi Yokoyama got the pole position in the Super Lap session.
Hayato took the hole shot at the start of the Modified A-main, closely followed by Akio who would chase Hayato during the race. The two drivers were staying nose to tail until Hayato made a mistake at the four minutes mark, allowing Akio to take over the lead. The Infinity driver would defend his position until the tone to take the win ahead of Hayato in 2nd. Infinity driver Jin Sawada finished 3rd at his home track.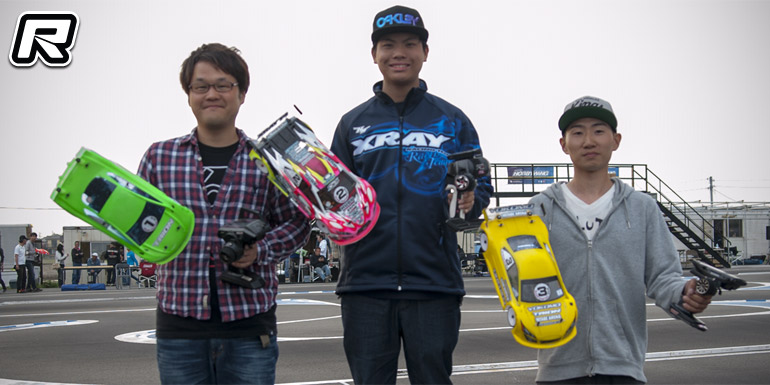 In the Stock A-main Takuma Sasaki passed Yokoyama on the second lap of the Stock class A main and he kept this position to the end. Yokoyama finished 2nd and Yuto Sakai got 3rd.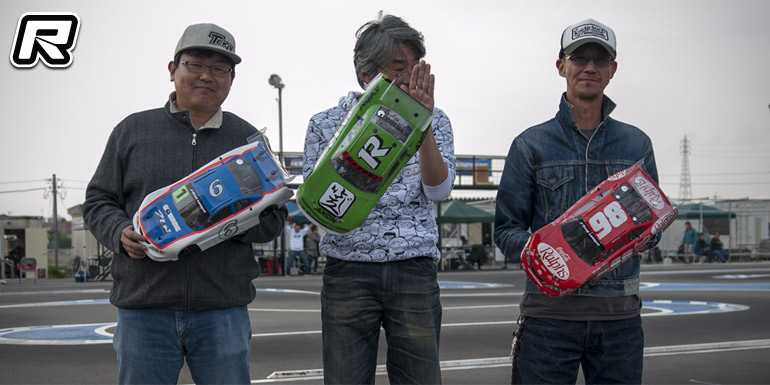 Over in the Oval class it was Tuyoshi Kasajima with the win from Suzuki 2nd and Kamata 3rd.
The next round of Speed King Tour 2019 will be held at the TM Circuit Wakayama outdoor tarmac track in the Wakayama prefecture on the 2nd of June.
Source: Speed King Tour [facebook.com]
---