April 22, 2019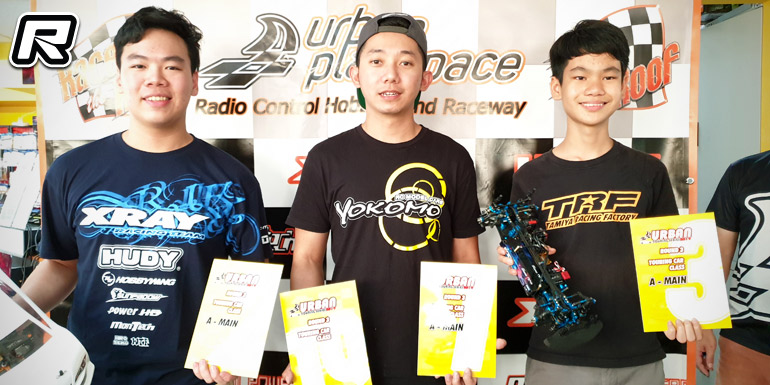 Round 3 of the 2019 Urban Touring Series took place this past Sunday at Urban's rooftop PlaySpace raceway. Despite forecasts of rain, an enthusiastic grid of close to 30 racers turned up to pit themselves against one another in the Touring Car 17.5T Blinky and Formula classes. In the TC Class, it was Nicholas Lee who would take overall TQ by topping Q1 and Q2. Dominic Quek would have to settle for a P2 start in the A-Main. Sean Lee had a great qualifying to snatch P3 from Esmail Apandi who made some uncharacteristic mistakes during his runs. Wee EC and Hasron Robana would take the last two direct spots in the A-main, and would be eventually joined by Sebastian Lee and Chhua Joo Kiah bumping up.
In the Formula class, it was Tapana V who took the pole position start in final 1 with a blistering 12.816s best lap during qualifying.
In the Touring class A-Main, Nicholas made his pole position start count as he managed to hold off a hard charging Dominic in A1 and A2, and would take an early overall win for the second race in a row. With Dominic securing 2nd, the battle was between Esmail and Sean for the final spot on the podium. In one of the season's highlights, the close racing between Sean and Esmail in A2 for 3rd was a delight to watch. In the early battle, a mistake by Sean at the front chicane gave P3 to Esmail and it looked like that was how it would finish until a late mistake by Esmail on the right-side hairpin gave Sean the position back, and he would hold on to take 3rd. This was pivotal as it would be the run that would secure Sean his first podium finish for the season.
With the win at round 3, Nicholas (200pts) opens up a 4-point lead at the season's half-way mark, with Dominic (196pts) in 2nd, while Esmail (195pts) is just a point behind in 3rd. Sean (193pts) and Wee EC (190pts) round up the Top-5 in the Championship standings in the Touring Class.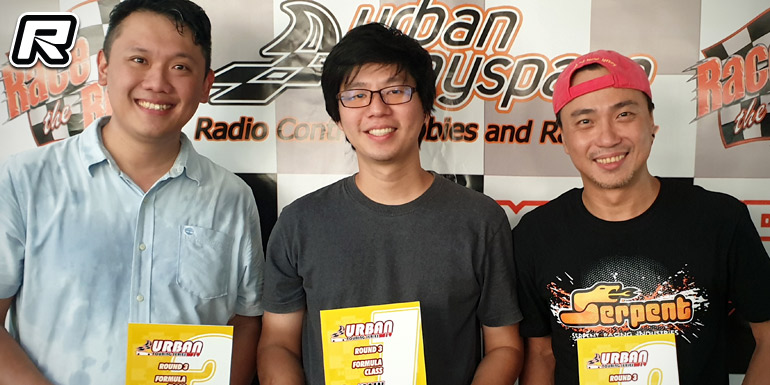 It was close racing throughout in the Formula class finals. Running six Reedy-style finals, Tapana V would fend off his closest challengers to score maximum points by winning four finals. Andy Tan and Alan Leung would take a final each, with Andy taking overall 2nd on the tie-breaker. Overall in the standings, Tapana V's second win on the trot sees him assume the championship lead with 200 points, with Kamen Koh and Alan Leung both six points back on a joint 2nd place.
The next round of the UTS will be run in June.
Source: Urban PlaySpace [facebook.com]
---