April 8, 2019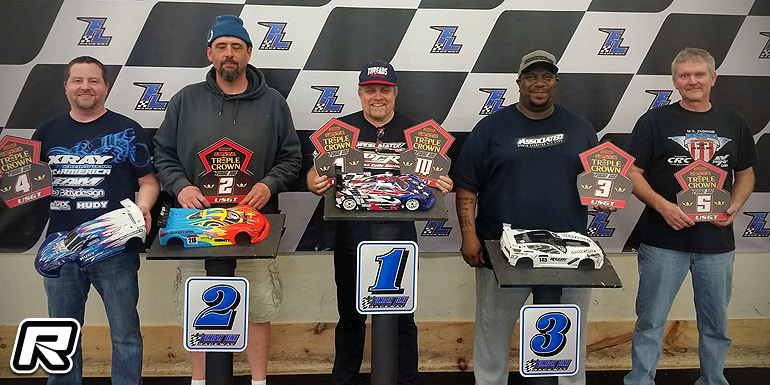 Round two of the USVTA Triple Crown came to Finish Line Raceway and Hobby Shop in Hudson, Indiana. Racers traveled from around the nation to gather valuable points for this years inaugural USVTA Triple Crown. This second race saw 44 entries with 36 of them in the Triple Crown Classes of USGT, Formula, and VTA. In USGT qualifying, Awesomatix driver Clayton Young would take TQ in round 1 and reset it each run there after with Steve Martin (Xray) in 2nd and Myron Kinnard (Team Associated) 3rd. In Formila it was John Barron dominating qualifying in his Xray over Jeffery Hendrix (Team Associated) in 2nd and Young (Roche) 3rd. VTA would see Young lead an Awesomatix sweep of the top three with Scott Windsor 2nd and Mark Miller 3rd.
The triple A-mains largely kept things in order. In USGT Young would lead from tone to tone in A1 and A2 to take the win overall. Martin would come home 2nd with Kinnard 3rd, David Panter (Xray) 4th, and Larry Gross (Awesomatix) 5th.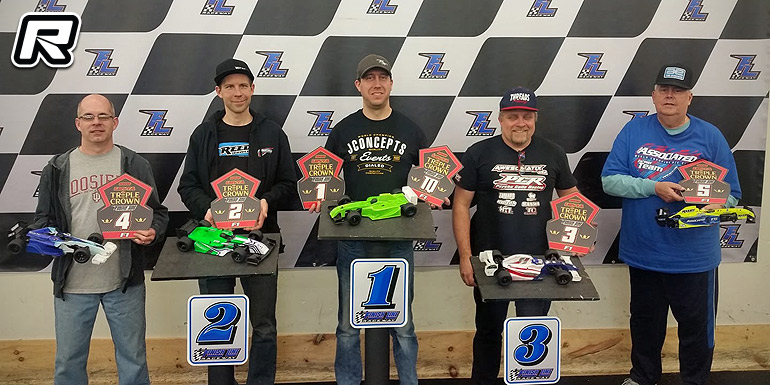 In Formula, Barron won A1 and A2 to take the win overall with Hendrix able to hold off pressure from Young in A3 to take 2nd. Young would end up 3rd with Miller (Xray) 4th and the immortal Ken Pepe (Team Associated) 5th.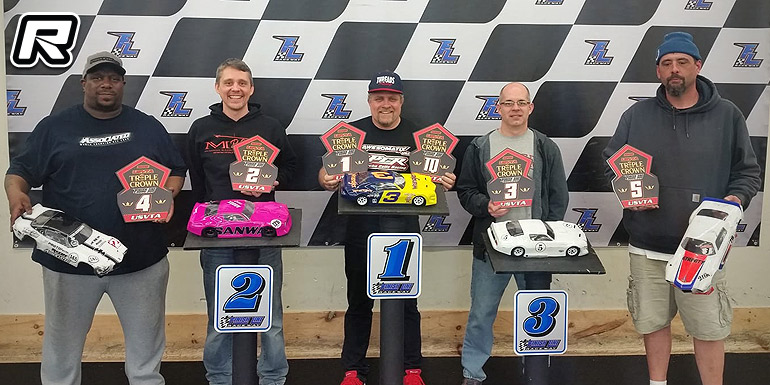 VTA would be interesting with the multiple types of starts. A1 would see a lemans wall start with Young taking the win. A2 saw an inverted start and multiple calamities leading to a Miller win. A3 was a rolling start and Young would take the win and overall. Windsor would squeeze out a second by four seconds over Miller 3rd, using the combined races time tie beaker. Kinnard would take 4th with Martin in 5th.
The final round will be in August at Apex Raceway in Nashville, Tennessee where overall winners will be crowned National Champion.
Thanks to Clayton Young for the report.
---