April 18, 2019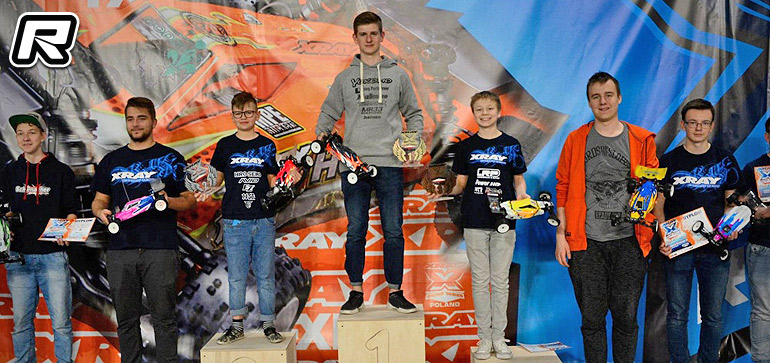 The XRS Poland and Polish National finals were held in a joint event in Lodz that attracted more than 130 entries. The race was held in the Zatoka Sportu PL multi-sport facility, making for a perfect venue that saw great sportsman spirit and lots of visitors. In the 2WD and 4WD Modified classes it was Bartek Zambrzycki (Yokomo) with the overall TQ in both categories, while Bartek Zalewski (Xray) secured 2nd position in both classes. Bartek Kramża (Xray), another up and coming driver from Poland, secured the 3rd spot. When the dust had settled after the finals, it was again Bartek Zambrzycki, who took both National Champion titles – for the 4th consecutive year. Bartosz Zalewski came in 2nd in 2WD while Bartek Kramza rounded out the top 3.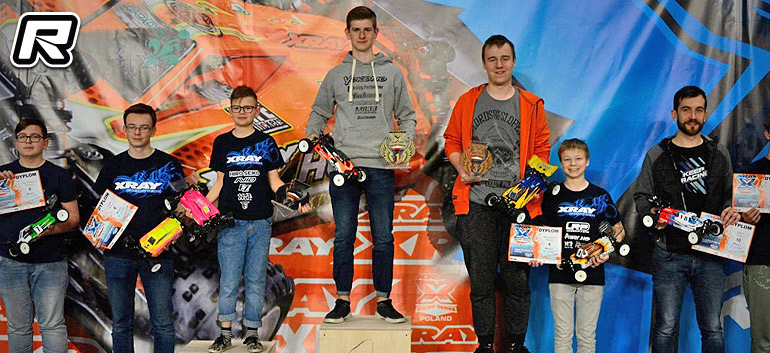 Over in 4WD Buggy and behind Bartek Zambrzycki to was the Xray duo of Bartosz Zalewski and Sebastian Migal with the final podium spots.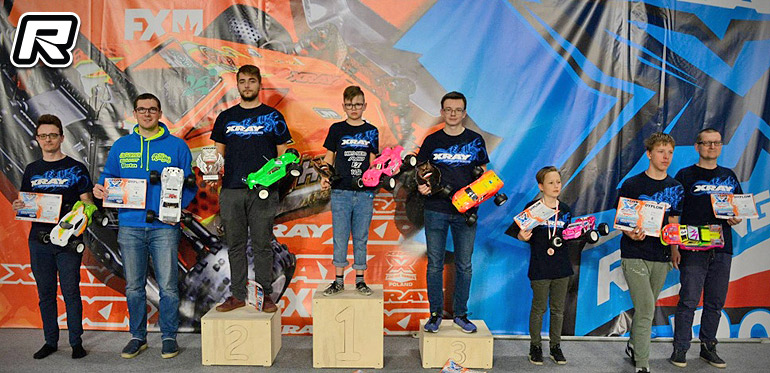 In Truck Pro Zalewski (Xray) became champion courtesy of wins in A1 and A2 while the third final was taken by Pawel Trella (Xray). However it was Rzepecki Wojciech (Xray) with the overall runner-up spot from Pawel in 3rd.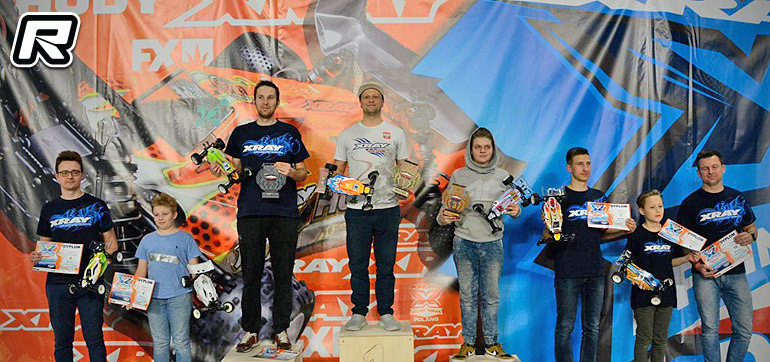 2WD Buggy Stock saw Pawel Hert taking the win from his fellow Xray drivers Szymon Madziara and Jakub Koper.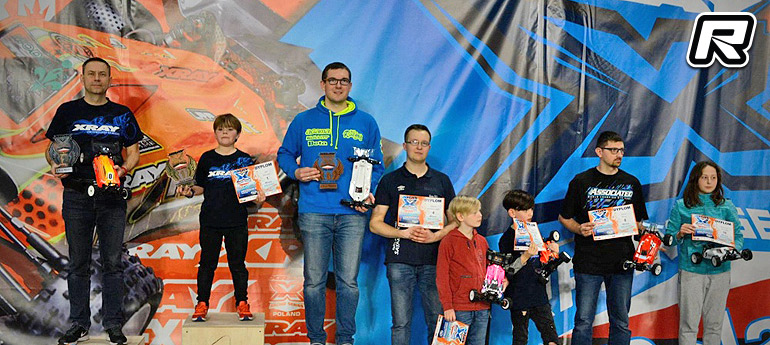 Jan Zalewski (Xray) came out successful in the 4WD Stock A-mains, leaving behind Andrzej Trella (Xray) in 2nd and Rafal Ilendo (Team Associated) in 3rd.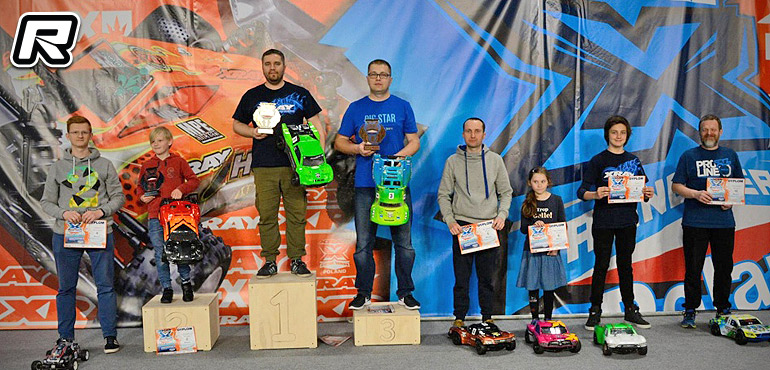 In the Satamax Truck class Marcin Czech (Xray) brought home a popular win from the Xray duo of Krysiak Ksawery and Janusz Pabich.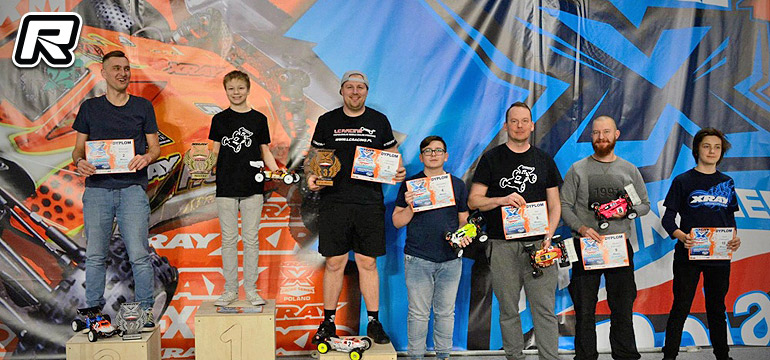 Finally in the E14 LC Racing class it was Bartek Kramża who brought home the silverware from Grzegorz Błaszczak and Jarek Poniatowski.
Source: Xray [teamxray.com]
---