May 9, 2019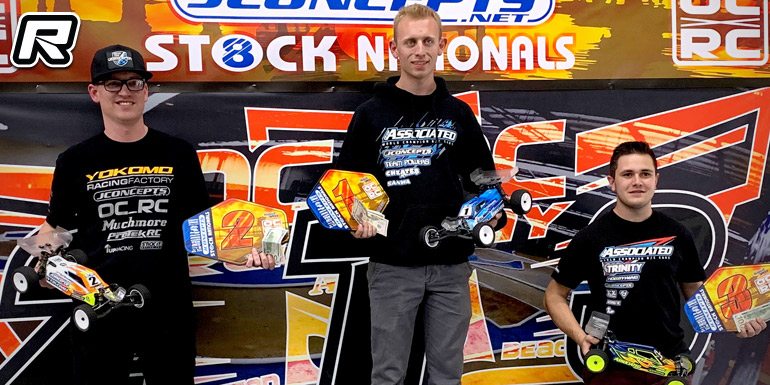 The JConcepts Stock Nationals were held at OC RC Raceway in Huntington Beach, California last weekend. Expert 2WD Buggy was the perfect race for Team Associated's Kyle Layton as he set the TQ and ran away with the win in the 10-minute A-final. With his polished, smooth driving style and starting from pole, Kyle was going to be hard to beat. From the very first lap, he was maximum push and lead the way from tone to tone to take a very impressive win. Yokomo's Jake Thayer also drove brilliantly and displayed his stock speed and finished 5 seconds back from Kyle for 2nd. Team Associated's AJ Marasco delivered a terrific run to land himself 3rd on the podium, which is quite the feat since he hasn't made the main at the JConcepts Stock Nationals prior.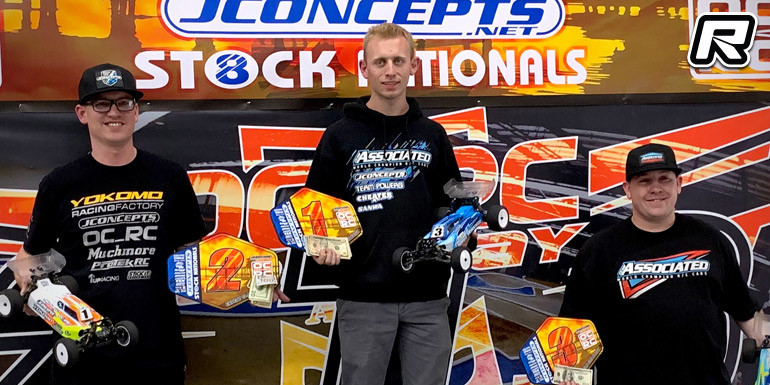 The 10-minute 13.5 4WD A-final was intense. Leading the way for half the race, TQ Jackie Thayer looked poised to take a huge win, but a costly mistake saw Kyle Layton shoot to the lead and reversed the roles as the mouse then became the cat. However, Kyle proved to be too fast and slowly started to gap the field and cruised himself to another win last weekend. Jake locked up 2nd with AE's Austin Pannone taking home 3rd place.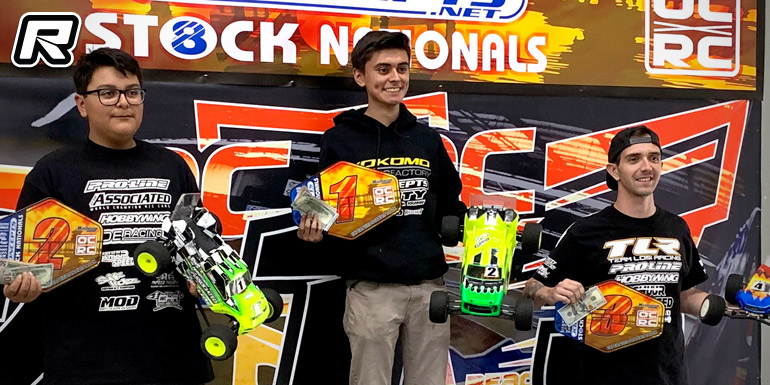 In Expert Truck and from the start of the race, it looked to be in the bag for Davey Batta, as Matthew Gonzales made a mistake early and dropped back giving Batta a lot of space and no pressure. Matthew Gonzales knew he had to close the gap and pushed hard to close the distance to Batta and in doing so, Batta made a mistake shorting the double and handed over the lead to Gonzales. Once in the lead, Gonzales held on to cross the line in 1st place. Davey took 2nd and Wayne Wyrick 3rd.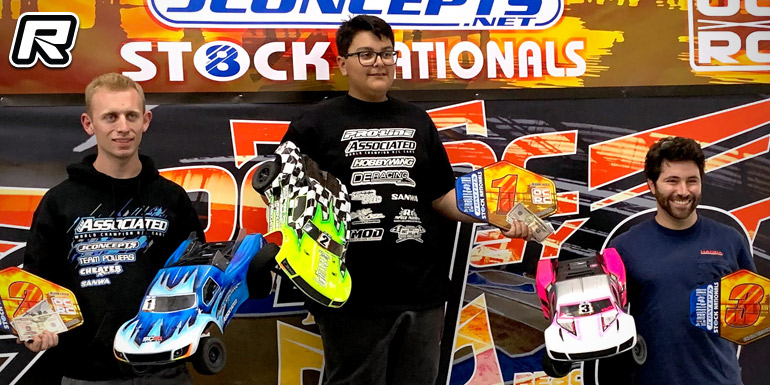 It was a close race between Davey Batta and Kyle Layton as the two SCT aces duked it out for the win. Unfortunately, the class TQ Kyle Layton tried his best complete the 3-class sweep, but Davey proved to be too fast and once Davey got around Kyle, he cruised himself to the top step on the podium. Kyle settled for 2nd with Michael Borack filling out the podium in 3rd.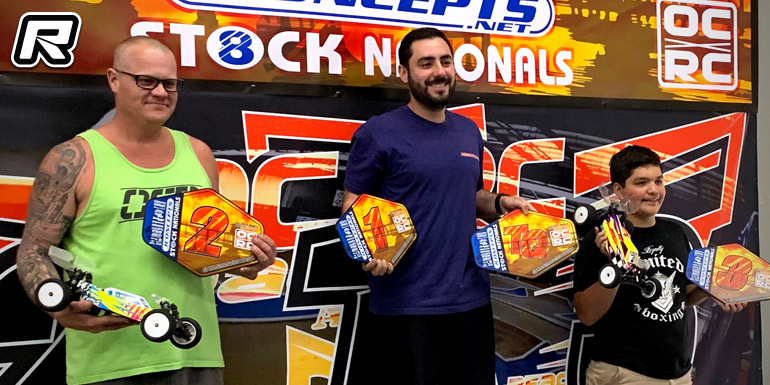 Once again, it was Abe Khalil who set the pace in the Sportsman 2WD class as Oil Can found himself wonderfully in 2nd place as Josh Gonzalez took home 3rd.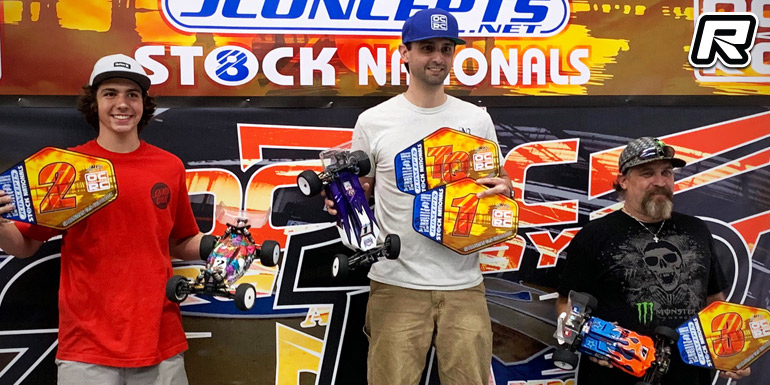 It was a perfect weekend for Kyle Kayman in the Sportsman 4WD class as he set TQ and took the win by over 7.5 seconds to Luke Kalaitzian, who placed 2nd. The legend, J.Smoker found a place on the podium in 3rd.
In Sportsman Truck Luke Kalaitzian put in a great 10 minutes to move himself up from 3rd on the grid to take the win. Mike Hutton finished out the race in 2nd with Steve Racer jumping up from 6th to finish 3rd.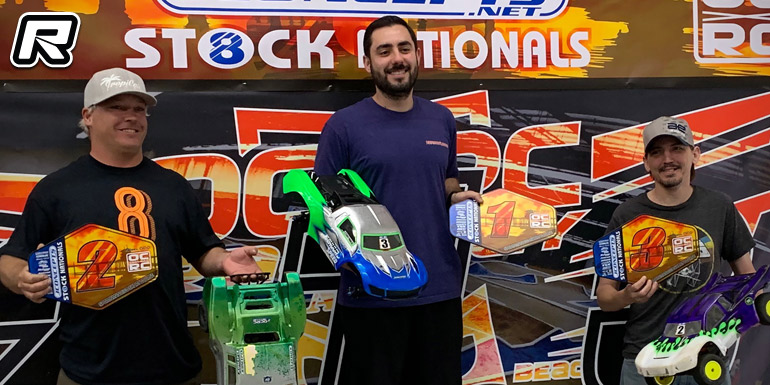 The Sportsman class is always entertaining mixing in speed and fun as Abe Khali took the win in Sportsman SCT with Joe Grodzen 2nd and Chris Meuller a happy 3rd.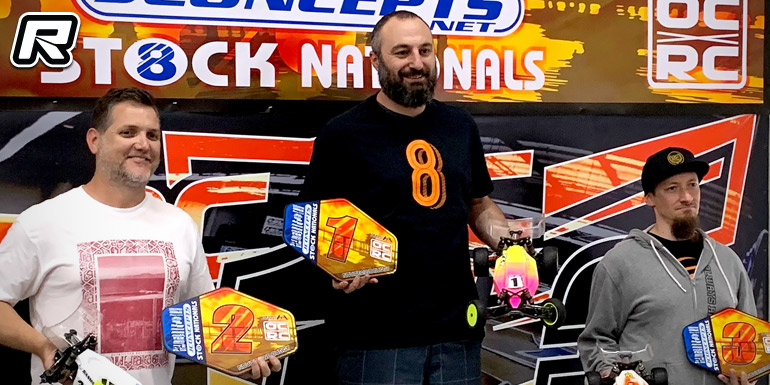 In Amateur 2WD Buggy Hye went home with 1st place as Meado finished 2nd and Abe Betz rounded out the podium in 3rd.
It was great driving by Gaspare Gladstone in the Amateur 2WD Stadium Truck class, who eventually finished 1st after 10 tough minutes of racing. Josh Cook tried his best to hold on to 2nd as Mango wrapped up a solid 3rd place finish.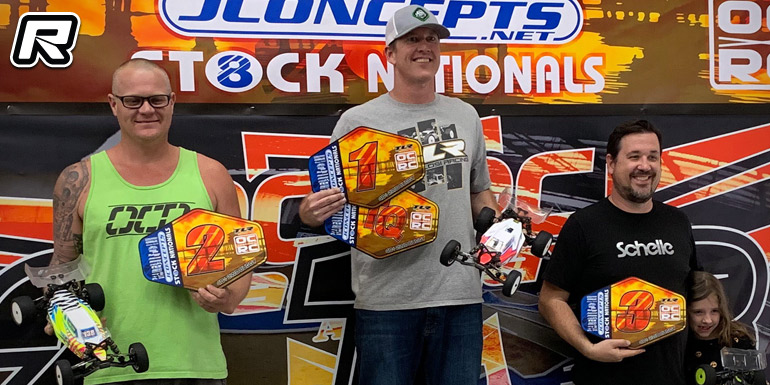 Congrats to Justin Watson on his 40+ 2WD win as Oil Can finished 2nd with Shelle's Wenger taking home 3rd to highlight a very fast group of 40+ stock drivers.
Source: JConcepts [jconcepts.net]
---