May 9, 2019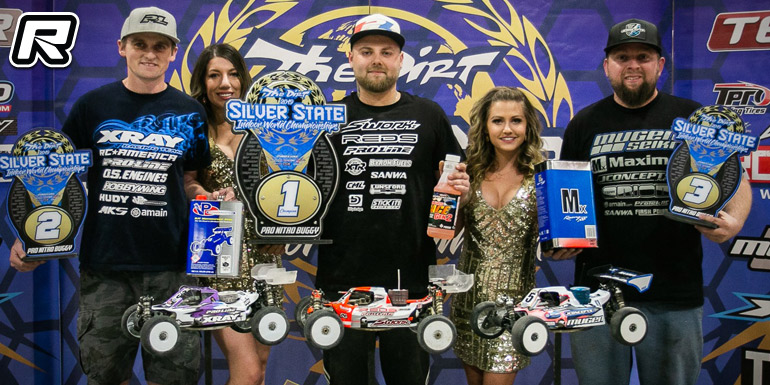 The annual Silver State race was held at the South Point Hotel and Casino in Las Vegas last weekend. Presented by The Dirt Racing crew, the race for sure is one of the best 1/8th experiences of the year. 2018 was the inaugural year that the South Point Hotel and Casino hosted the Silver State and now with a whole year to make think about changes and adjustments, this year's event was even better. The new make-shift driver stand felt like a real driver stand, the 1/5th scale track turned into a practice track for guys to get more run time than just three five minute quals and to dial in their rides on a surface that was similar to the race track. The track layout is always going to be fun as Joey and Aaron have been doing this for nearly 20 years now and they just understand racing and what it takes to make a fun track that challenges all levels. The real magic of the Silver State race is the evolution of the track and track surface. With Nevada being a desert climate and the driest state in the US, it's really hard to find good natural earth dirt to make a track. However, by using what they have, the sandy fine dirt never packs together for longevity and over the course of the weekend will break apart creating holes, craters, and broken jump faces making it extremely difficult to race on by the mains. Despite all this, this is what makes the Silver State so special as it really does test the racer's ability to adapt and overcome.
The Pro Nitro Buggy main didn't disappoint as some of the best drivers in the world went head to head on one of the gnarliest track conditions that would rival the world famous DNC. With his new SWorkz team, Elliot Boots was fast all weekend showing the speed and pace he's well known for as he took over the lead from an unfortunate for Dakotah Phend. Dakotah ran into some bad luck this weekend and was forced to retire despite leading the race early on. Boots held on to 1st as Xray's Ty Tessmann mounted a charge late in the race and came within 4 seconds of Boots by the end of 45 minutes. Mugen's Ryan Maifield had an uncharacteristic slow start in his main, but once his car came in he was one of the fastest drivers on the track. Dropping back to 13th early in the race required Maifield to put his head down and charge for the last 30 minutes. Slowly he was picked apart his competitors and was able to move back up to 3rd place and took the final podium spot.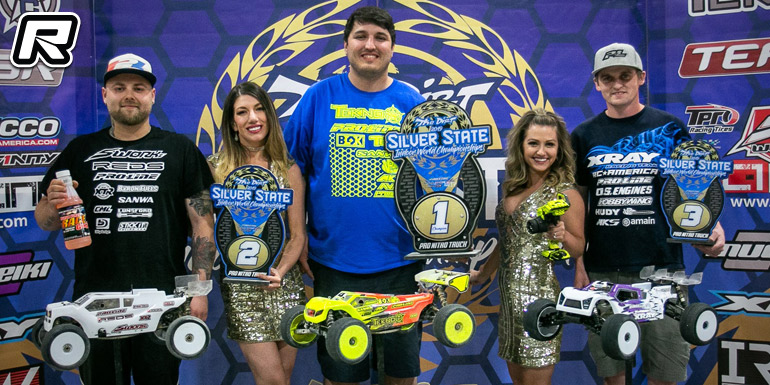 Earning perhaps the biggest win of his career, Tekno's Joe Bornhorst was hauling the mail in the Pro Nitro Truggy class taking down many of the biggest names in the game. Joe's package was on point and after 45 minutes, crossed the line comfortably in 1st with a 12-second cushion to 2nd place finisher, Elliot Boots. For someone who doesn't run Truggy much, Boots showed everyone why he's one of the world's best as he edged out Ty Tessmann for 2nd. Ty put in an amazing recovery drive after a bad start to work his way back to 3rd and was close to chasing down and passing Boots for 2nd.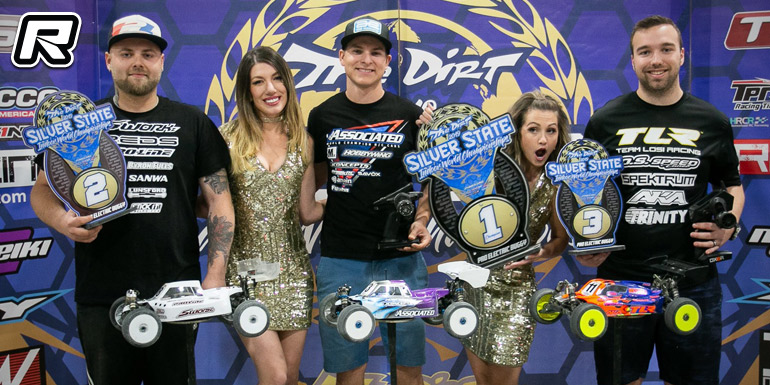 From 3rd on the starting grid to 1st in the Pro E-Buggy A-Main, Team Associated driver Spencer Rivkin was impressive to watch during the 10-minutes A-final. With a mistake early in the race, Spencer remarkably clawed his way back and was able to slowly march his way to the front and soon built a 5-second gap to 2nd place finisher, SWorks' Elliot Boots. TLR's Dakotah Phend had tremendous speed all weekend moved up from 11th to finish 3rd was only a small glimpse.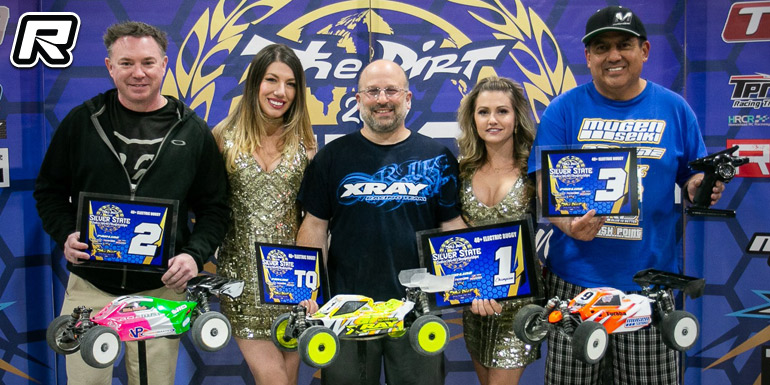 Claiming another 40+ win, Xray's Paul Ciccarello takes home yet another 40+ victory to add to his sizable collection. Paul was on fire the moment he set his E-Buggy on the track as he was able to claim TQs in all 3 rounds of qualifying and took a commanding win in the 10-minute final. Mike Battaile ran well and moved up 5 positions to finish 2nd with Miguel Perez also making a charge from the back of the pack to finish 3rd overall.
Source: JConcepts [jconcepts.net]
---