May 17, 2019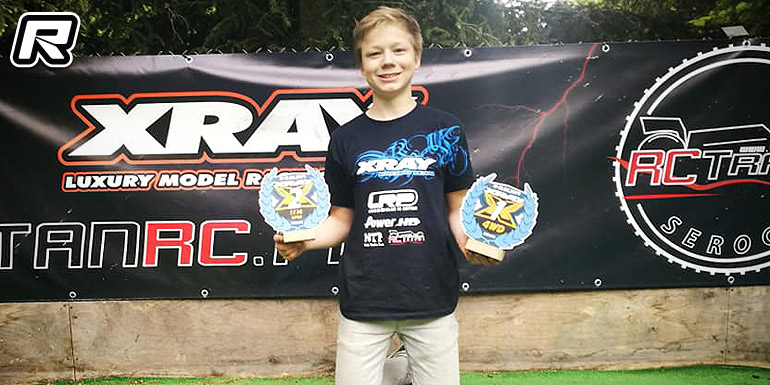 A round of the Xray Racing Series Poland was held at the Warsaw-based Serock track last weekend. The astro turf track offers a huge 22 metre long wall ride section as well as technical and high-speed sections, making it a real challenge for the drivers. In the 2WD Buggy class Sebastian Migal and Bartek Kramza were fighting for the overall TQ, with the better end for the young Xray driver. The finals then were dominated by Bartek (Xray) followed by Sebastian Migal (Xray) and Bartlomiej Gogacz (Schumacher).
Bartek with the overall TQ had a very difficult job to keep his position in 4WD Buggy. The race for the win was open till A3 and right from the start it was Bartek who was able to separate himself from the field. Behind him Bartlomiej Gogacz and Sebastian Migal fought for the runner-up spot. Unfortunately for Bartlomiej he later suffered a problem with the car so Sebastian took 2nd overall from Bartlomiej, who rounded out the all-Xray podium.
The 2WD Stock Buggy class offered very close wheel to wheel racing between Xray's Pawel Ntkovca, Schumacher's Jeremiasz Kramza and Xray's Szymon Madziara and when the dust had settled, Polish Stock Champion Pawel took the win followed by young Jeramiasz and consistent Szymon.
Source: Xray [teamxray.com]
---