May 29, 2019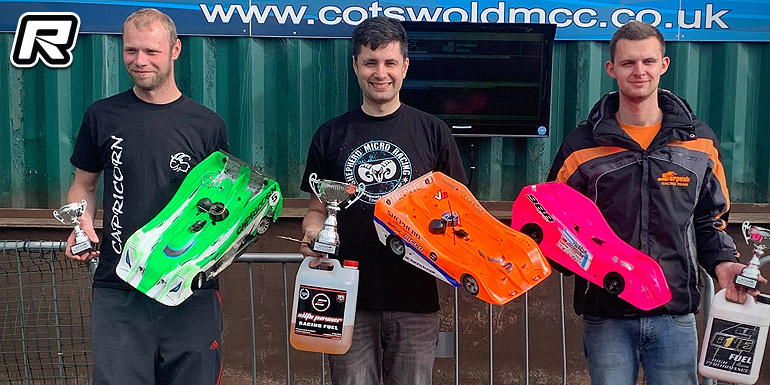 Over the bank holiday weekend the Cotswold club at Cotswold Airport near Cirencester, in Gloucestershire hosted a double header round for the BRCA 1/8 Circuit Championship for both Nitro and Electric cars. The championship's round 3 was held on Sunday and in the Nitro class Tim Wood was back in dominant form with his Shepherd taking the win from Serpent's Alex Thurston while Capricorn's Neal King took 3rd two laps behind. Some wet weather in qualifying mixed up the grid somewhat with some big names not making the A-final.
In the Electric class 2018 champion Craig Nutting returned with his ARC chassis taking overall honours from Jamie Paton, both had equal points but Craig won after taking TQ. Jamie who also was running for the first time this year with his new Capricorn car, Rob Scott running Capricorn continued to be at the front taking 3rd overall.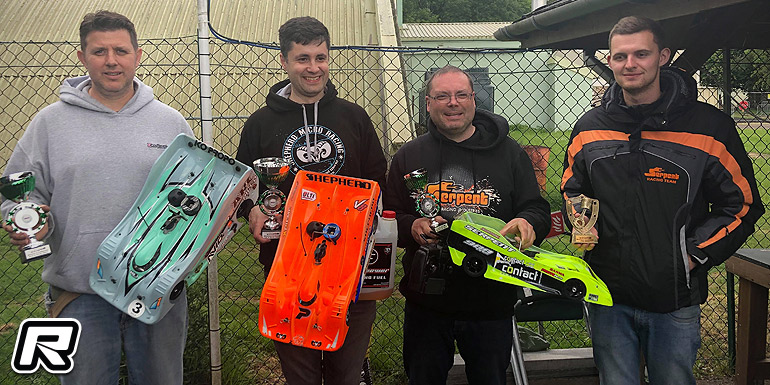 After racing in the ENS race in Holland the previous day Mark Green made it back to compete in round 4 of championship on Monday. It was his team mate Alex Thurston though who took TQ from Wood from Spashett and Hastings. In the 30 minute race Thurston and Wood battled for the lead until Thurston made a mistake and eventually retired. This left Wood to win by a big margin from Spashett and Green who just beat Neal King to third place.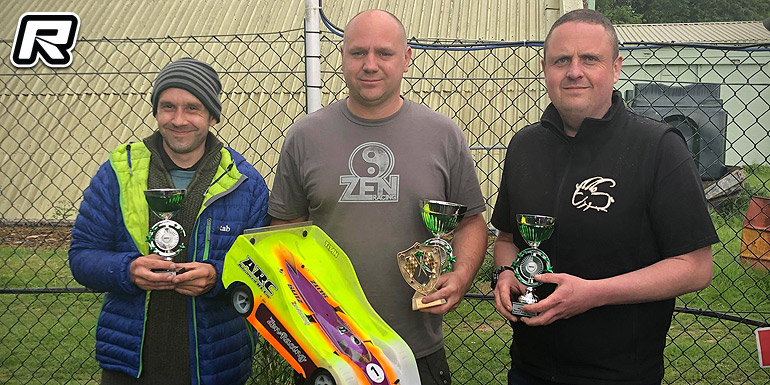 In Electric unfortunately there were fewer drivers competing the second day, even so Craig Nutting drove faultlessly to pick up the win from Rob Scott and Matt Baker came home third.
Source: BRCA [brca.org]
---