May 13, 2019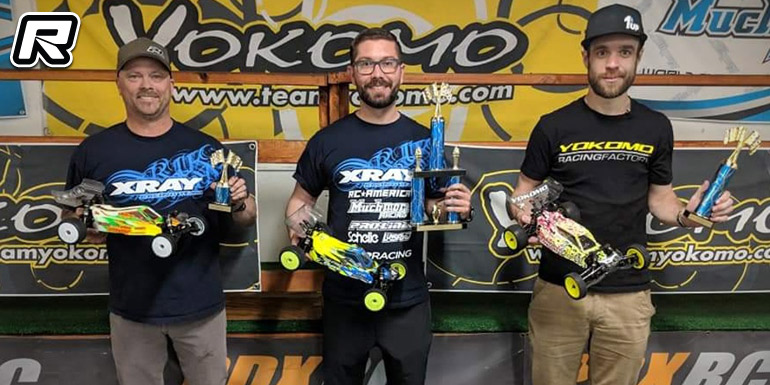 The 2019 PDX Open was held at PDX RC Underground in Portland, Oregon recently. The PDX Open originated to settle the local debate on whether Mod cars were in fact faster over a five minute run than their 17.5 counterparts. The small track has seen comparable lap times between the Mod and Stock classes and many argued the more manageable power of the 17.5 and 13.5 classes provided an advantage. Travis Harker (Xray) set out to show that with proper throttle control and patience navigating the track and traffic, mod power not only provides more fun but faster lap times. He ran a 6.5T motor in 2WD and a 5.5T motor in the 4WD class. After 2 rounds of qualifying he was able to put in clean runs in both classes to start on the pole in both mains.
The 2WD Open mains went well for me as Travis was able to get off to a clean start and place a comfortable margin between himself and the rest of the field. In the end he was able to maintain the lead in both mains to secure the victory from Yokomo's Brad Borneill 2nd and Xray teammate, Shannon Houfek 3rd.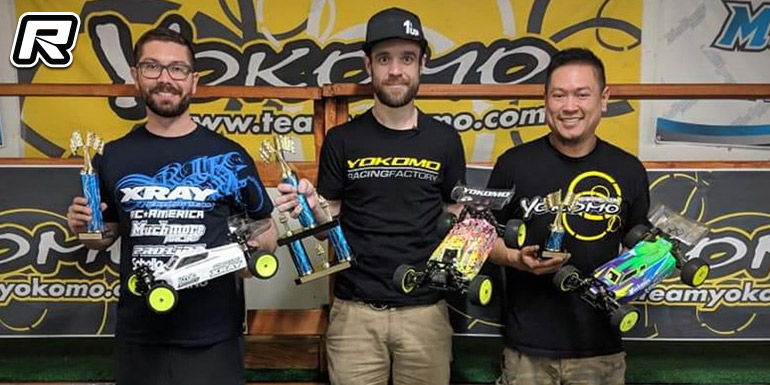 In the opening round of 4WD Travis was able to secure the victory leading him to believe a clean sweep of the day was in store. Unfortunately after creating a gap in A2 Ihe made a costly mistake coming onto the straight away and gave up the lead. Brad Borneill (Yokomo) had an excellent run and forced an A3 to determine who would win the overall for the day. A costly mistake in A3 put Travis in chase mode and despite his best effort he was unable to find a way around Brad. So Travis had to settle for 2nd and in front of Yokomo driver, Mike Nguyen.
Source: Xray [teamxray.com]
---