May 15, 2019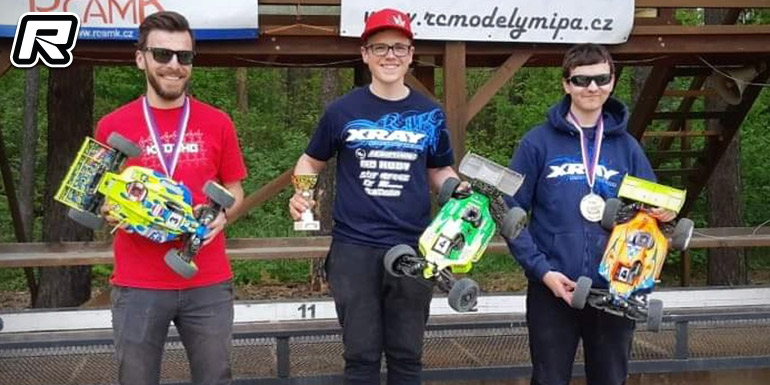 The third round of 2019 Czech Open series took a place last weekend at the Horni Jeleni track. With rain on Friday morning the track grooved in nicely for the afternoon practice and was in a nice shape for the race on Saturday. Local hero, Max Götzl would take the double TQ in both Nitro and Electric Buggy with Tomas Kapicka taking 2nd in Nitro while Martin Vins rounded out the top 3. In E-Buggy it was Jiri Benes in 2nd and Michal Binder in 3rd.
In the 30-minute Nitro main Max Götzl (Xray) started off strong, opening a gap already on the first lap, which he was able to make even bigger through the run and in the end he crossed the finish line in 1st place with Kyosho's Tomas Kapicka finishing 2nd, also with a comfortable gap to 3rd placed Vladimir Pour (Xray).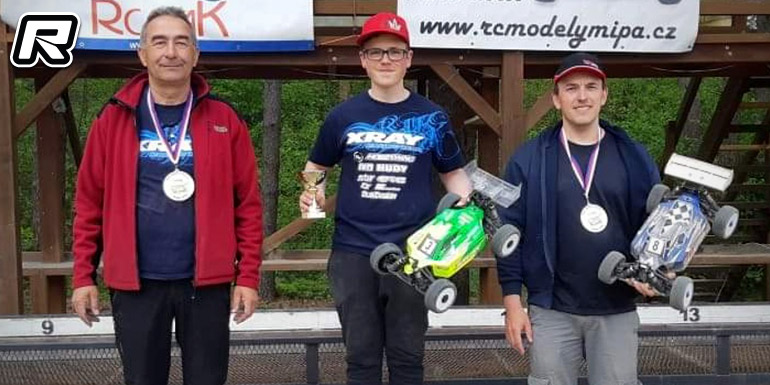 Max was also able to convert his TQ into the win in E-Buggy, as he won A1 and A2 with a huge gap. Then it was a fight between Jiri and Michal, as both of them didn't finish one run, but in the end it was Jiri 2nd and Michal 3rd for an all-Xray top 3.
Source: Xray [teamxray.com]
---